An online competition is underway to find Australia's shittest town. Kalgoorlie, Tennant Creek, Mount Gambier, Dubbo, Mount Isa, and Logan have all entered to be named Australia's "Shit Town of the Year".
The Facebook Page Shit Towns of Australia  has launched the contest and had undertaken reviews of Australia's towns, sifting through messages and documenting the worst stories from each of the towns.
It's an online contest that residents find hilarious but elected officials find horrific.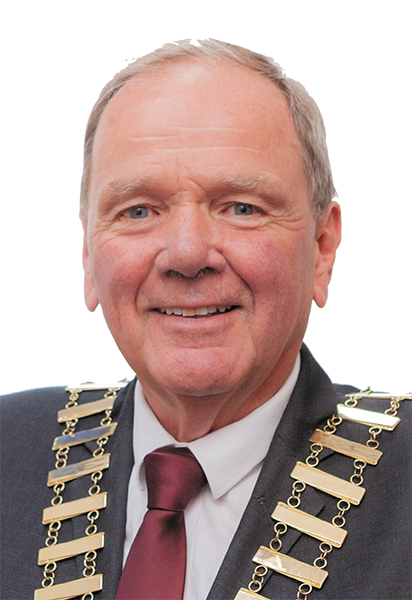 The Mayor of Kalgoorlie, one of the towns on the shortlist, has urged residents to ignore the campaign as it could hurt the city's reputation.
"I just think it's another example of social media getting out of control," said Mayor John Bowler to ABC. "We can take the mickey out of ourselves, but I don't think that this competition in any way helps.
"We've got all these jobs so we've got to attract families," he continued. "When they see this, do they know it's a joke? No they don't."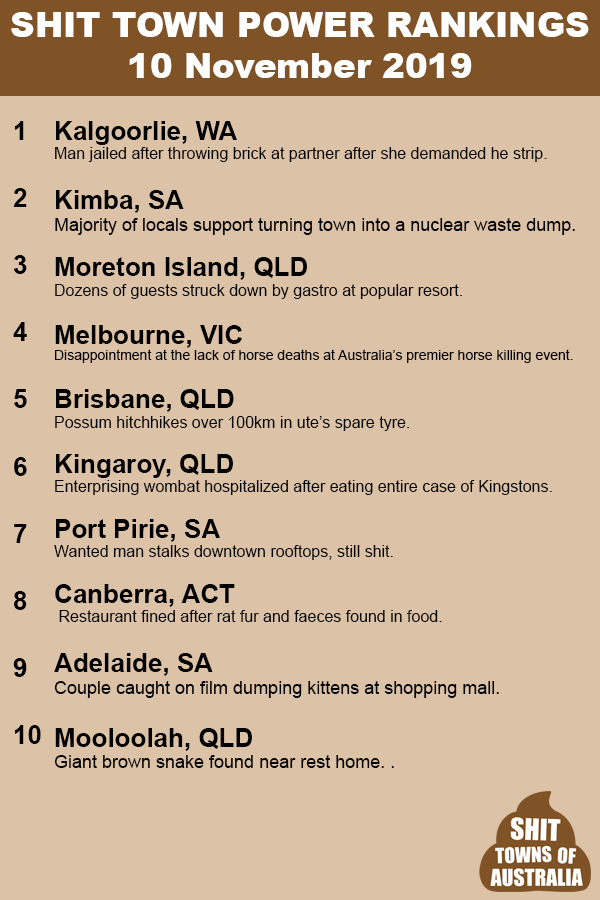 However, residents of Kalgoorlie appear to be ignoring the Mayor's words and are actively campaigning to help their town win the Shit Town of the Year award, pushing for their town to beat Tennant Creek in the quarter-finals taking place this week.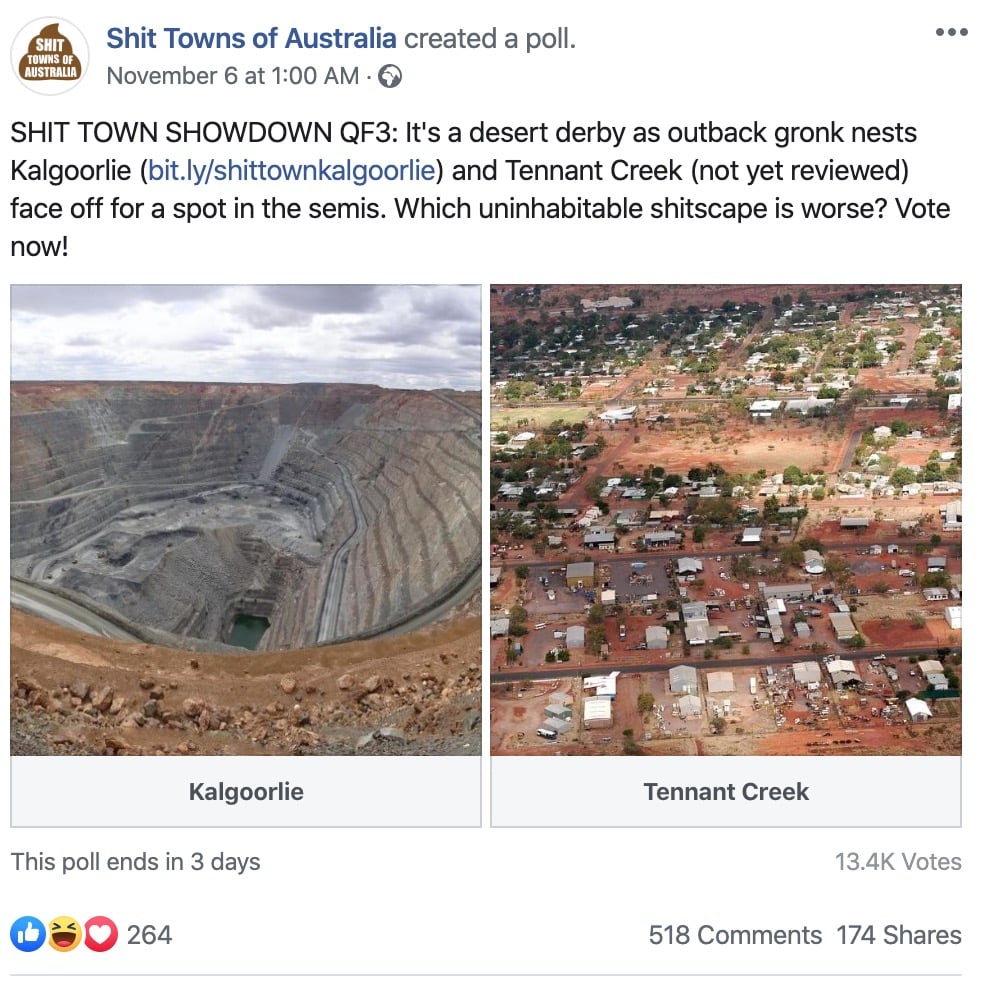 The residents are having fun with it and comparing their town to others.
"My town only had a driveby this week. We obviously need to up our game," said one commenter.
"OMG, I can't believe Mooloolah made the list – go us! Who would have thought anyone even knew it existed?", said another.
"The fact that the residents have a sense of humour and can laugh at themselves about this instead of getting angry and abusive to this page means that they're likely not really worthy of the title," another commenter pointed out.