Carlos Maza's claim to fame online has always and only been his clash on YouTube with Steven Crowder, which escalated into what came to be known as the "Vox Adpocalypse."
That's because Maza was at the time a Vox employee. And his accusations against Crowder, a comedian and commentator, resulted in YouTube demonetizing Crowder's, a number of other conservative channels – as well as causing a ripple effect across the YouTube community when YouTube's subsequent "harassment" guidelines cast a wide-reaching net and caused many more on YouTube to suffer a loss of their livelihood.
Maza had accused Crowder of harassment and homophobia; the comedian denied it, saying he was merely engaging in "playful ribbing" of a fellow YouTuber.
YouTube initially agreed with Crowder, saying that while the language may have been "hurtful" – no violation of any YouTube rules had actually occurred.
However, a firestorm of criticism followed in the press and among politicians ideologically opposed to Crowder, in the end making YouTube change its mind and demonetize the channel.
Maza then decided to "disappear" from YouTube. But for those who missed him, the wait is now over.
Maza, whose show was canceled by Vox after the controversy and the blowback from the YouTube community, is returning to YouTube as an independent creator.
You might think he's looking to capitalize on the controversial "brand" built around his name last summer.
But he says this is not the case.
Maza's videos will proceed from a progressive perspective, focusing on stuff that sells particularly well in this election year: "media, propaganda, (elections), and socially conscious topics."
It looks like Maza intends to also direct his ire toward YouTube itself – saying it's an "evil" platform run by "bad people."
But Maza also claims he must use precisely that nasty platform to build his business because he "has nowhere else to go."
More likely, though, he doesn't have anywhere else to go that pays as much and/or reaches as wide of an audience.
But Maza's ire is about YouTube "doing damage to democracy."
And he doesn't mean – by demonetizing creators and thus stifling speech, commentary, and even comedy, either.
That's not Maza's argument at all.
As he criticizes media and propaganda, Maza wants to use "theatrical elements and lengthier videos to talk about political, social, and economic topics."
So – what he wants is – to become "a left-wing Steven Crowder"?
According to Maza, he says – "no."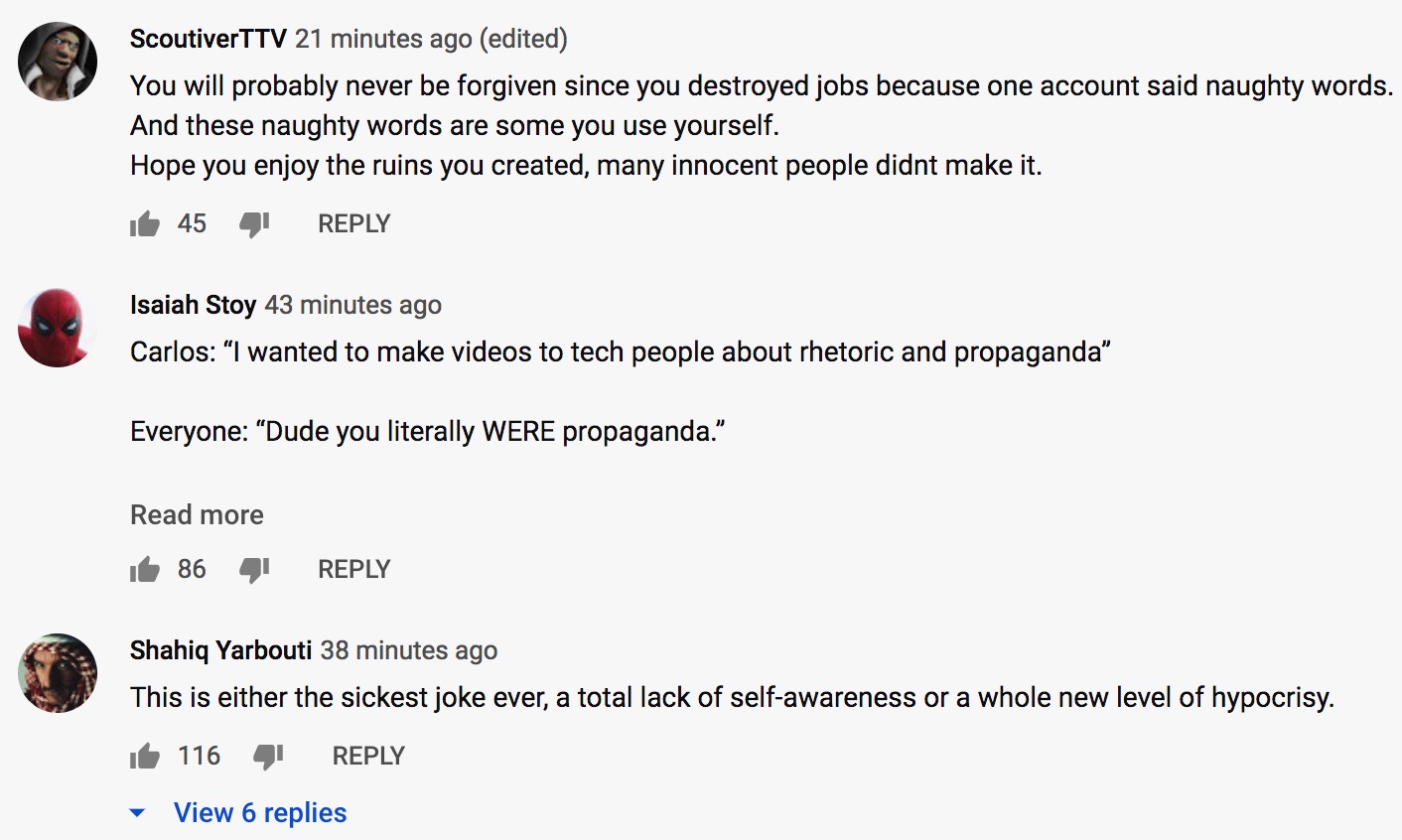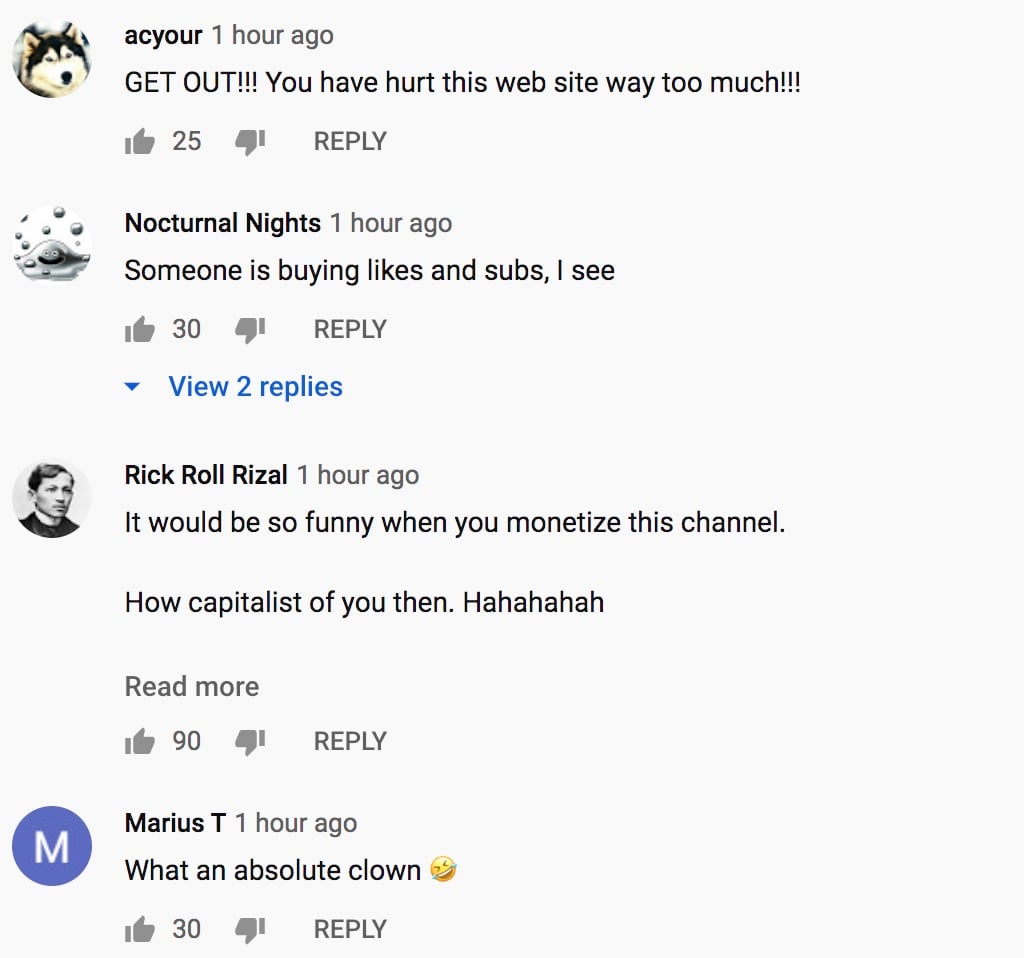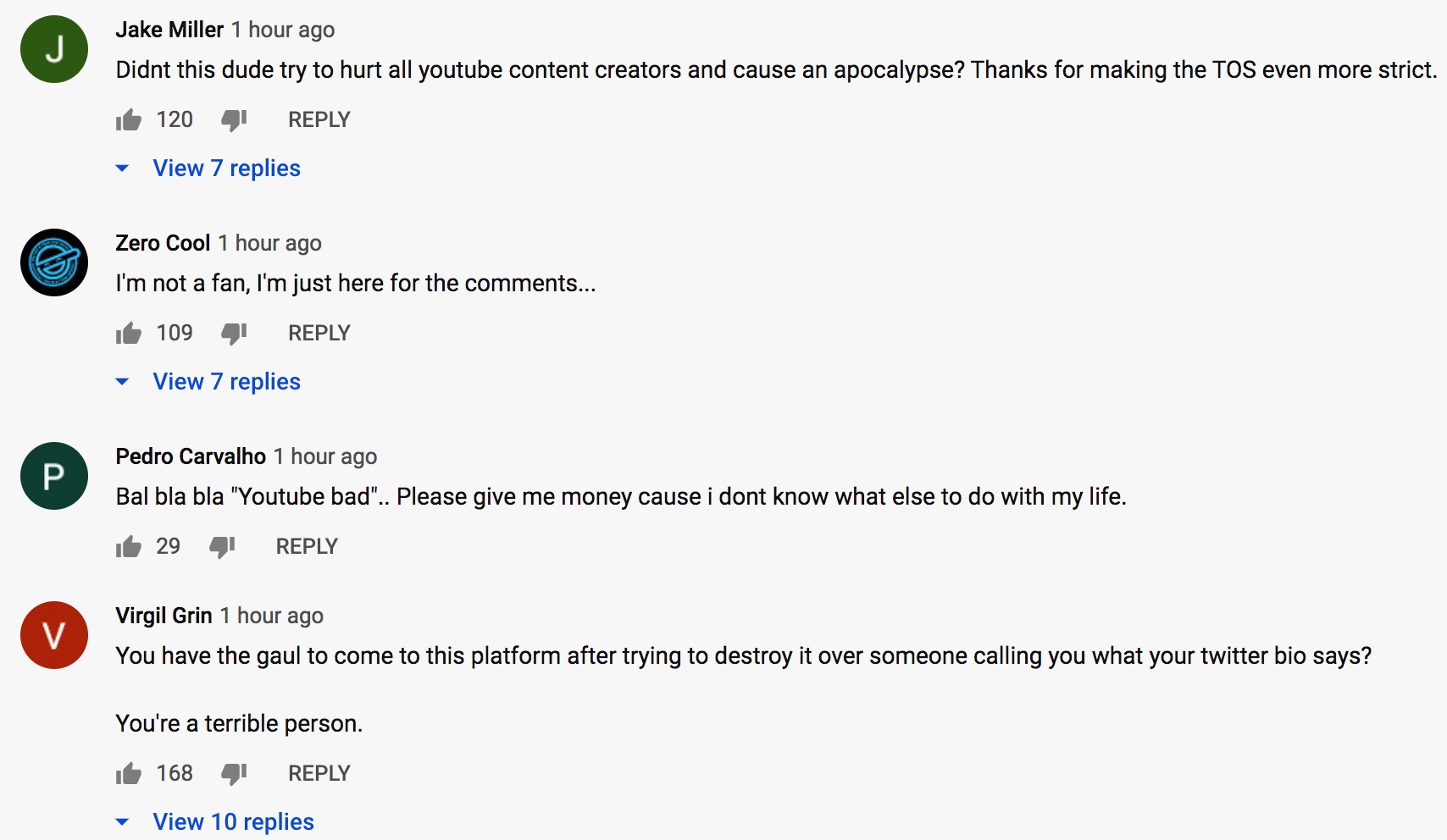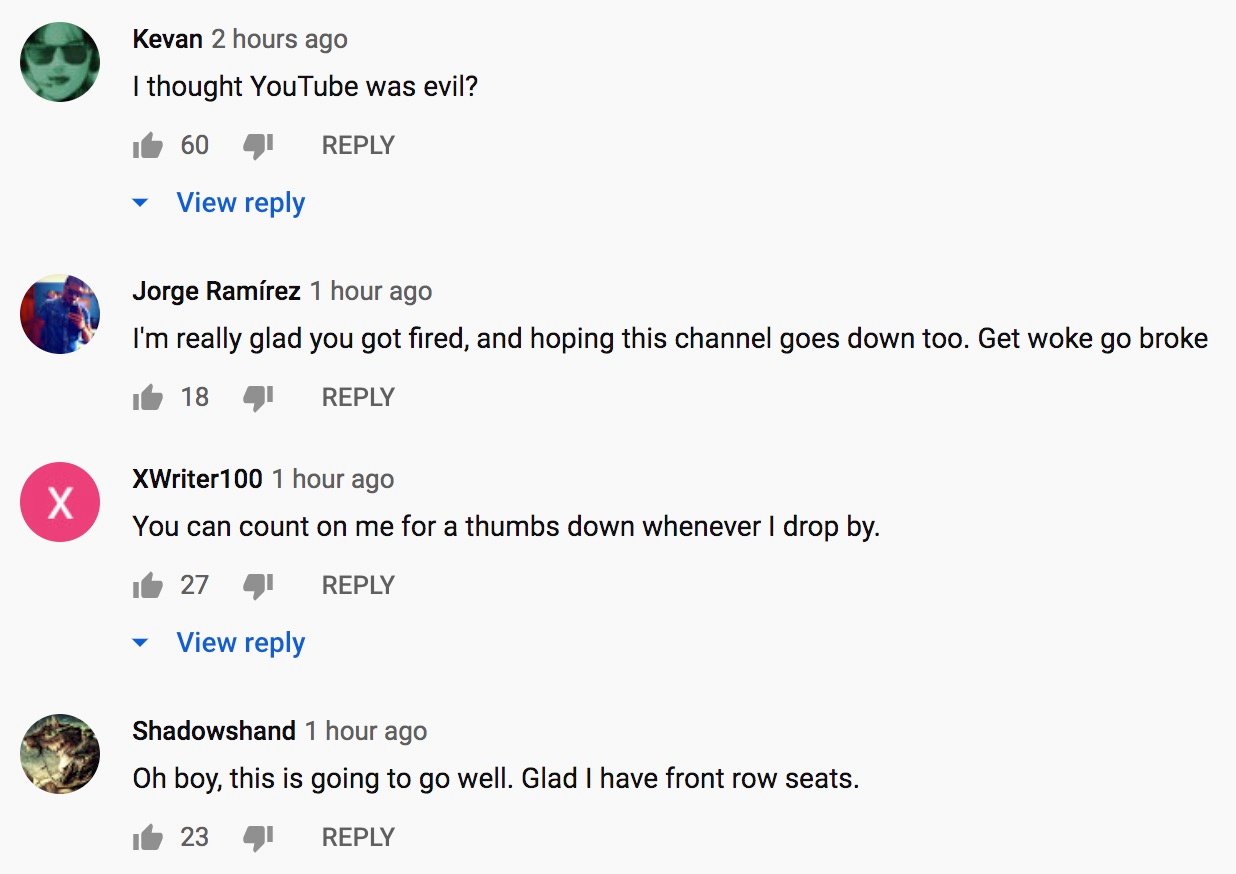 While the comments on Maza's first video don't offer a warm reception, only time will tell if Maza will be forgiven by the YouTube community now that he gets to see life through the eyes of an independent creator.