A British mother based in Cyprus was recently arrested after she called a village mayor "useless" on a public social media discussion. The expat is facing charges of slander, defamation, and insulting name-calling, and could be fined 4,000 Euros.
Kaela Charalampous, a British Expat who has been living in the village of Mandria for 14 years was arrested from her home after Kypros Michaelides, village mayor issued the warrant of arrest.
She was arrested on charges of slander and insulting name-calling based on a recent comment she posted on a social media discussion. The online discussion was about the major construction that started in the centre of the village. Some village residents were ranting on why the construction had to begin days after a restrictive lockdown was lifted in the village.
Sharing her dismay about the construction which has affected residents' mobility, Charalampous posted that the mayor was "useless" and does not deserve a second term.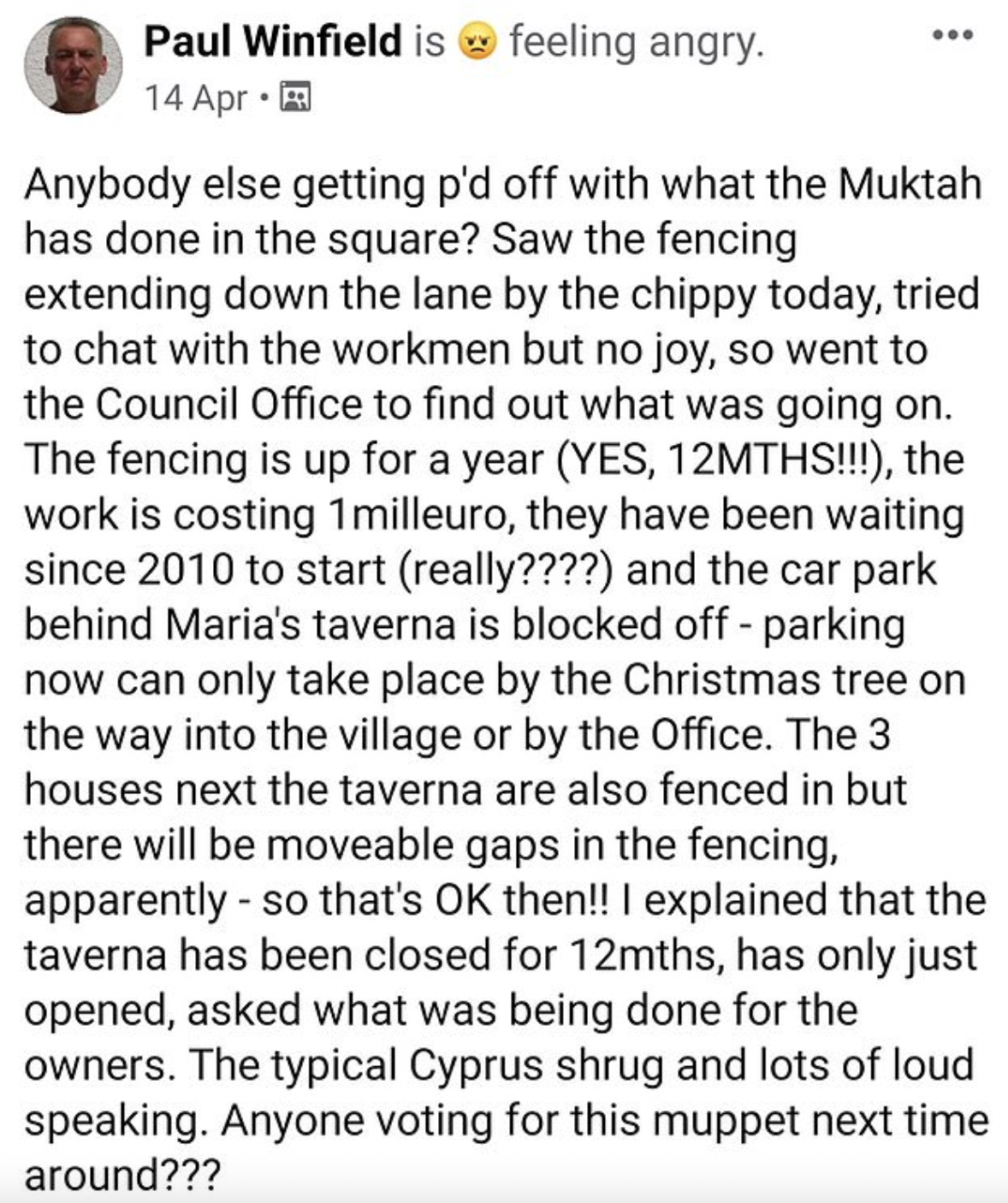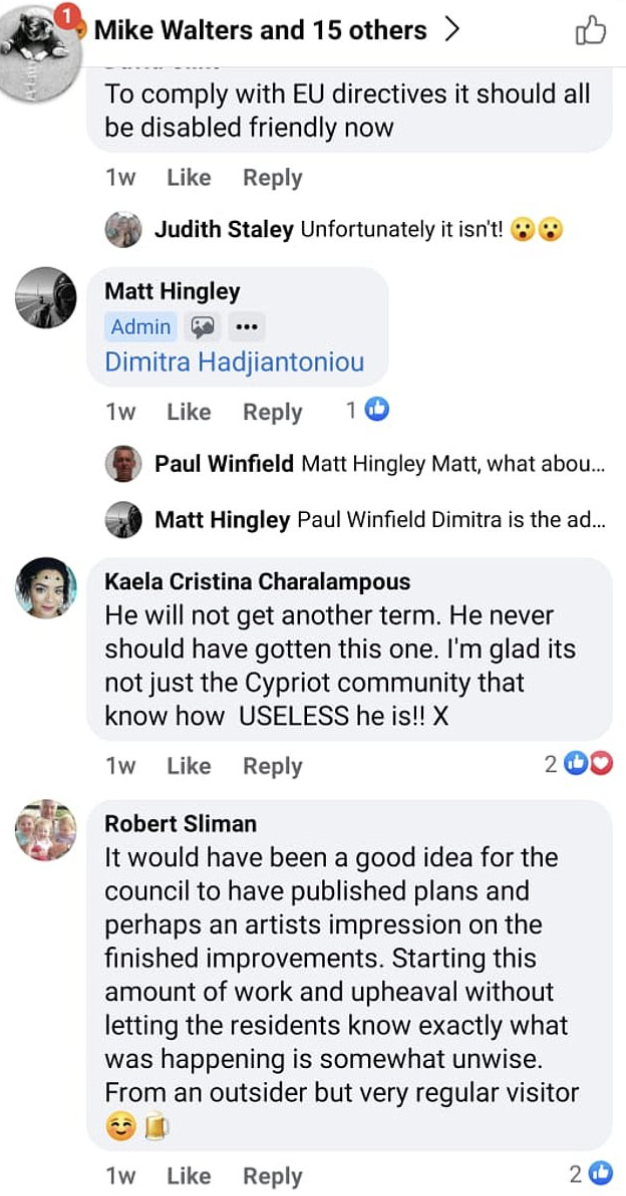 A few days after she made the post, three police officers came to her home and served the warrant. She voluntarily went with the police officers to avoid being handcuffed.
After four hours, the British expat was allowed to go home after she agreed to write a letter of apology to the village mayor and post this apology online within ten days. This was the condition dictated by the village mayor to the police to release her.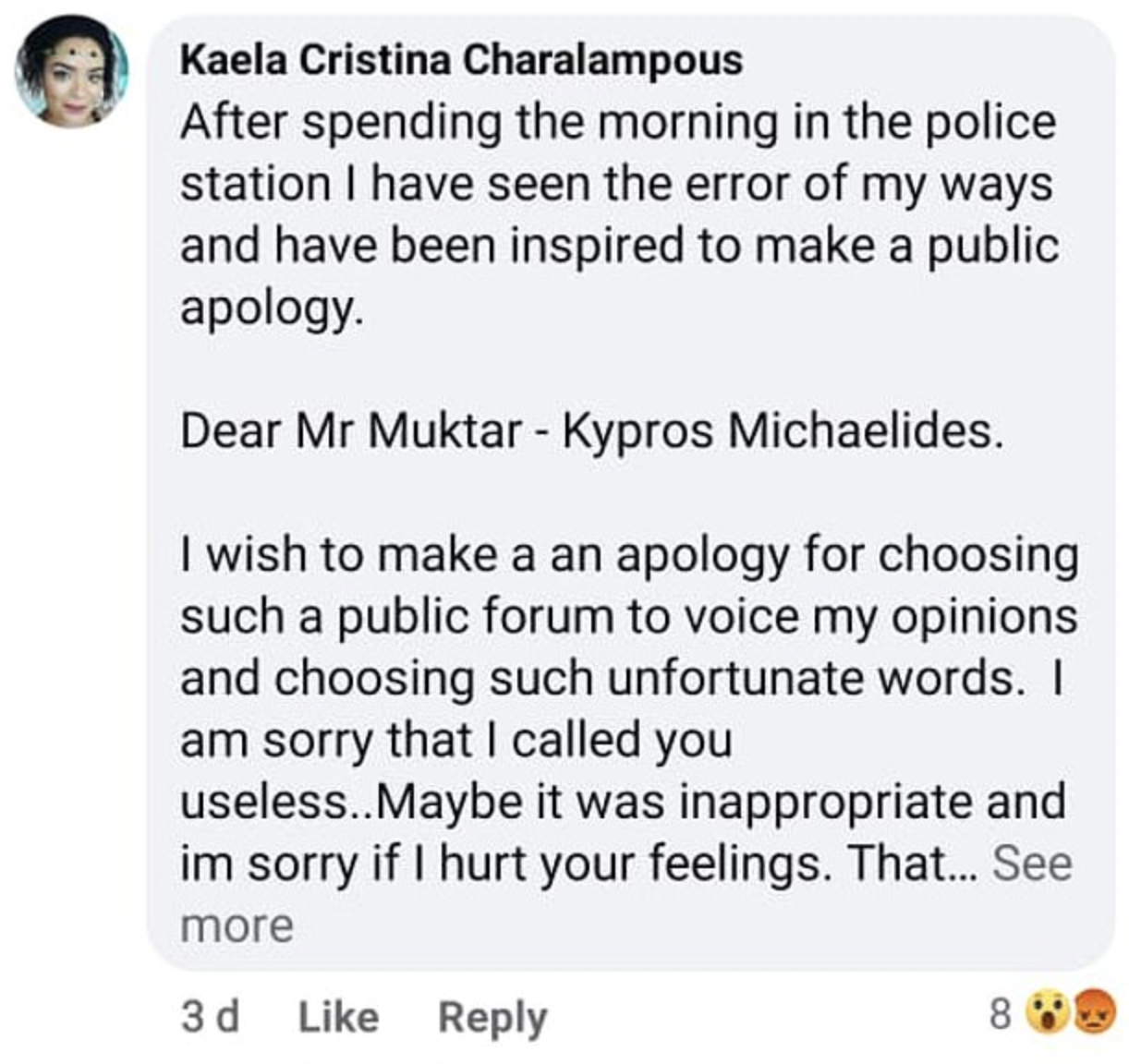 Just when she thought that her nightmare was over, she later found out that the charges of slander, defamation, and insulting name-calling were not dropped at all. Unless the charges are dropped, the British expat is facing a fine of 4,000 euros.