DuckDuckGo's anti-tracking email service is now available to everyone. The service has been in private beta for a year. It will be available on the Android and iOS apps, the browser extension, and beta Mac Browser.
The service gives users a duck.com email address. The duck.com address then forwards emails to a primary email address with the trackers removed.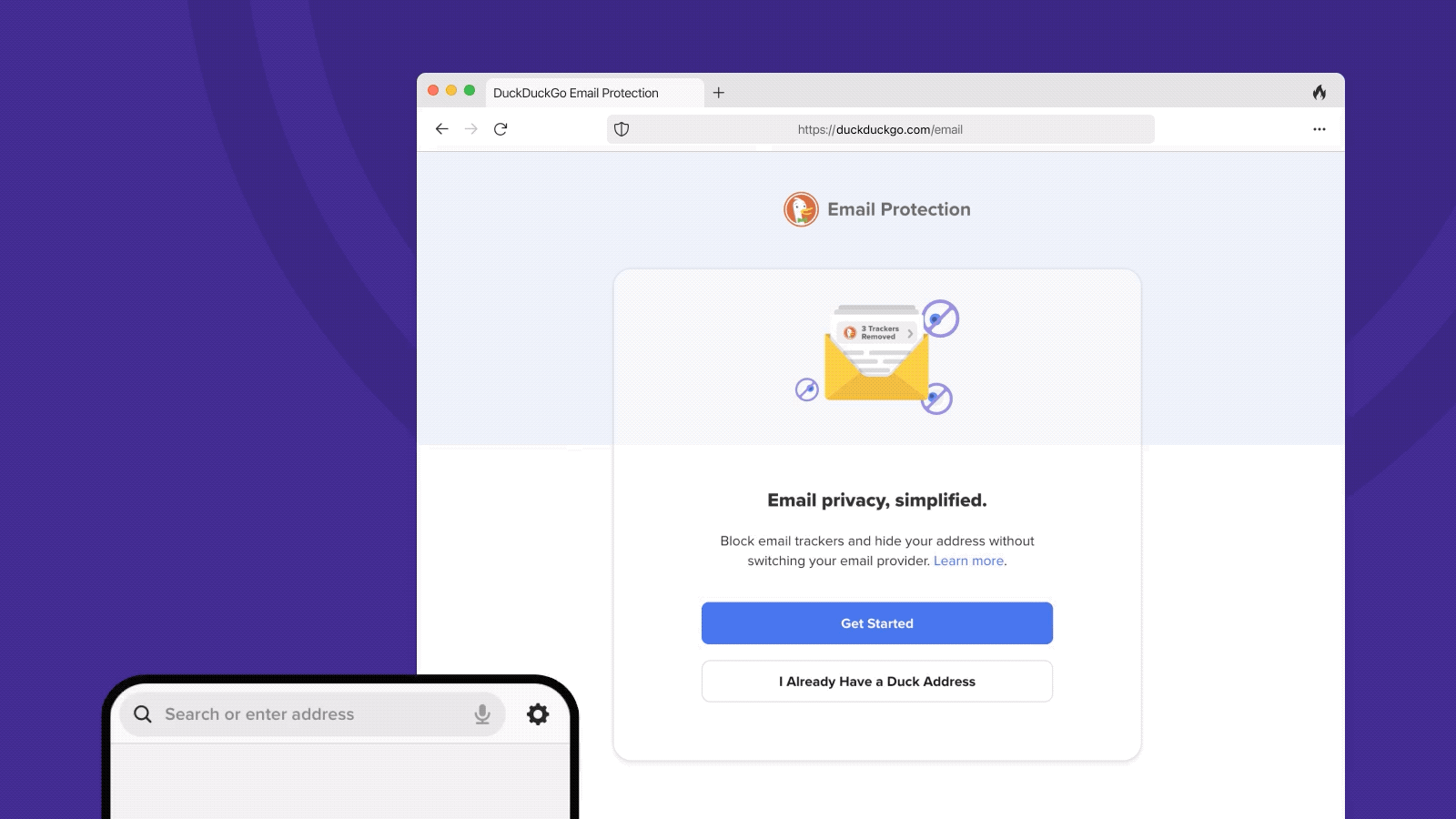 The company notes that trackers embedded in email links and images forward information, like location, device used, and the time you opened the email, back to the sender. Additionally, senders can share your primary email address with advertising giants like Google and Facebook for targeted advertising across websites.
During the private beta, DuckDuckGo says there were hidden trackers in 85% of the emails it processed.
"When your Duck Addresses receive an email, we immediately apply our tracking protections and then forward it to you, never saving it on our systems. Sender information, subject lines…we don't track any of it," the company wrote in a blog post.