The European Parliament (EP) on Tuesday passed the ePrivacy derogation with 537 votes in favor, 133 against and 20 abstained.
Activists and privacy-friendly members of parliament (MEPs) are slamming it as an unacceptable example of legislation allowing for mass surveillance of all citizens and their electronic messages, and a big blow to digital privacy.
The proposed legislation received strong backing in the EP despite the fact that a YouGov opinion poll from March 2021 showed as many as 72% percent of the constituents that these MEPs represent opposed general monitoring of their messages.
The derogation's purpose is said to be to monitor messages suspected of containing child abuse content – but MEPs opposed to it said it was going about protecting children the wrong way – by casting the net far too wide, as it isn't technically possible to monitor only criminals.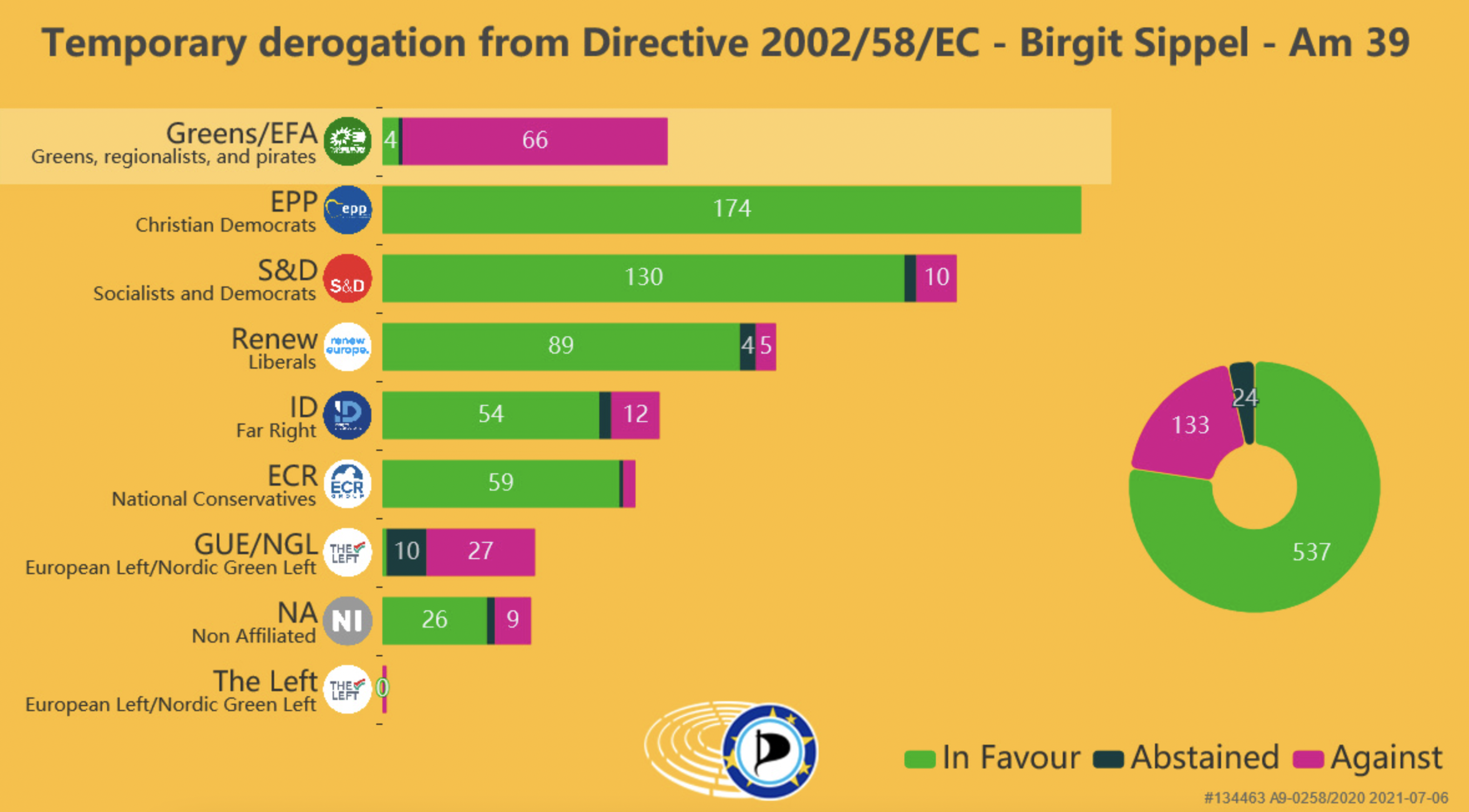 Instead, the premise is that everyone is guilty until proven innocent – and so all personal messages will be subject to surveillance, in the hope of finding criminal material.
The EP Greens/EFA group's European Pirates Delegation has come out with a strong condemnation of what it calls automated mass surveillance, that MEP Patrick Breyer refers to as an end of privacy in digital correspondence, announcing at the same time a legal battle to challenge the new rules, dubbed, "chatcontrol."
Currently, Breyer explained in a blog post, providers can still "opt out" of automatically sifting their users private communication; but in the fall, the derogation will be amended to make this type of searches of chats and emails mandatory.
Breyer, who comes from the German Pirate Party and was acting as shadow rapporteur for the proposed regulation, said its adoption represented the first time the EU incorporated mass surveillance rules into its law.
"The regulation deals a death blow to the confidentiality of digital correspondence," he writes, lambasting it as totalitarian in nature and paving the way for further examples of surveillance overreach into people's private digital spaces.
"Unleashing such denunciation machines on us is ineffective, illegal and irresponsible," Breyer said.
As for the derogation's stated goal, the MEP thinks it will not succeed in better protecting children online, as it could further degrade their safety by exposing the content in question to unknown persons. He recommend fighting the crime of child abuse by going directly against child porn rings and reducing "the years-long processing backlogs in searches and evaluations of seized data.