Two students at Arizona State University were harassed and forced to leave the school's multicultural center for being white and supporting the police. One student had a Police Lives Matter sticker on a laptop. The school is investigating the incident.
Popular Twitter account "Libs of TikTok" shared a video showing two white male students being harassed for their race and their support of the police.
One of the students behind the camera told the white students that the sticker was offensive.
"You're making this space uncomfortable," she added.
One of the male students pointed out that the building was a multicultural center.
"But you're white! Do you understand what a multicultural space is? It means you're not being centered," one of the female students responded.
"White's not a culture?" the white students asked.
"No! White is not a culture!…This white man thinks he can take up our space and this is why we need a multicultural space because they think they can get away with this shit!
"This is the only space that you're not centered and you're still trying to center yourself which is peak white cis male bullshit!"
Subsequent tweets from "Libs of TikTok" indicate the white students ended up leaving.
Rep. Paul Gosar, from Arizona, and others, criticized the incident.
"This racist attack on these peaceful students sitting at a study table minding their business needs to be addressed," the congressman tweeted, mentioning the school's president Michael Crow. "State/federal money pays for these buildings. They are open to all students including white students. I love ASU but this needs to stop."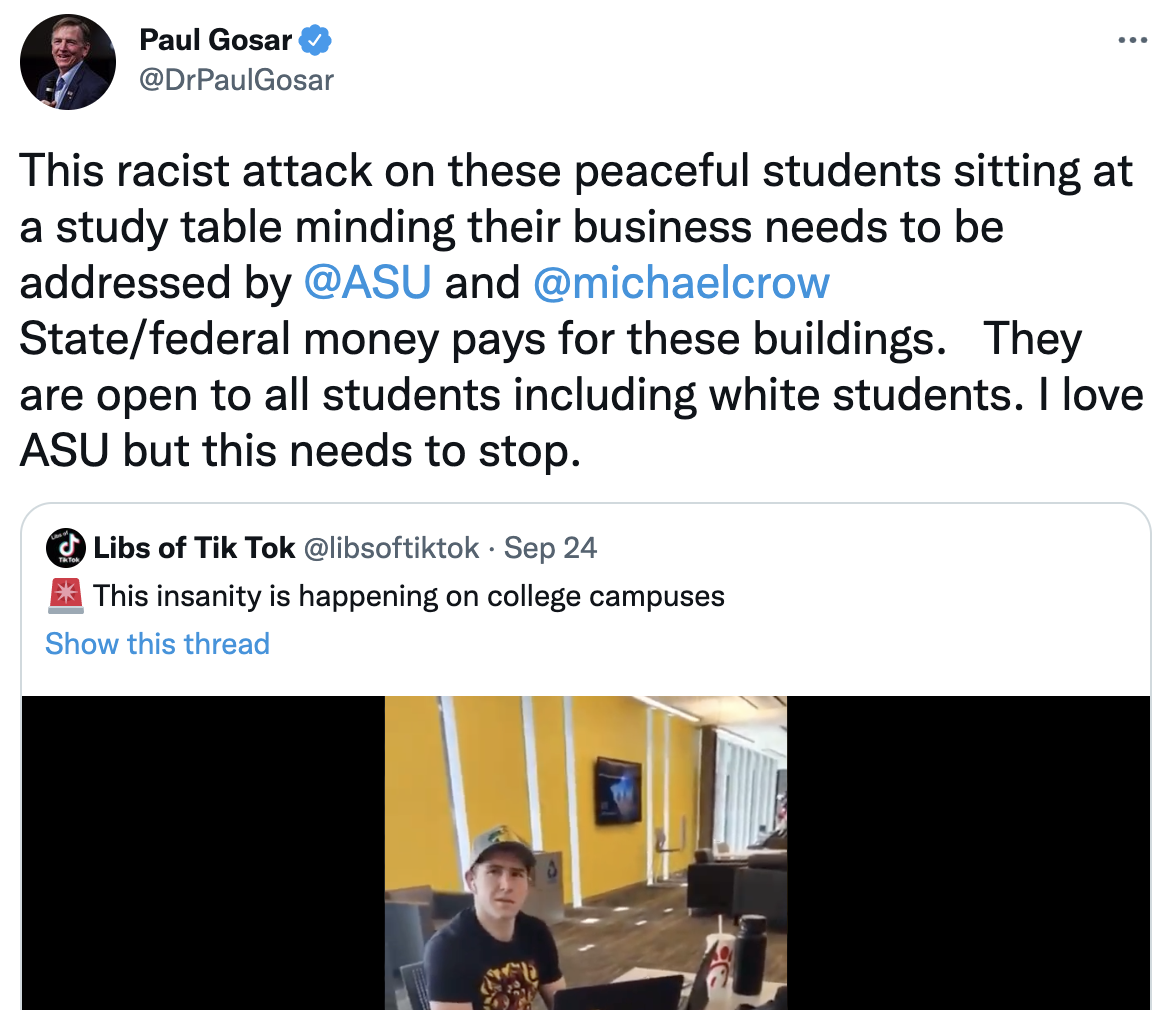 A GoFundMe crowdfunding page for the two students created by "Libs of TikTok" was deleted. The crowdfunding platform said that the page violated its "prohibited conduct policy," which bans content "in support of hate, violence, harassment, bullying, discrimination, terrorism, or intolerance of any kind."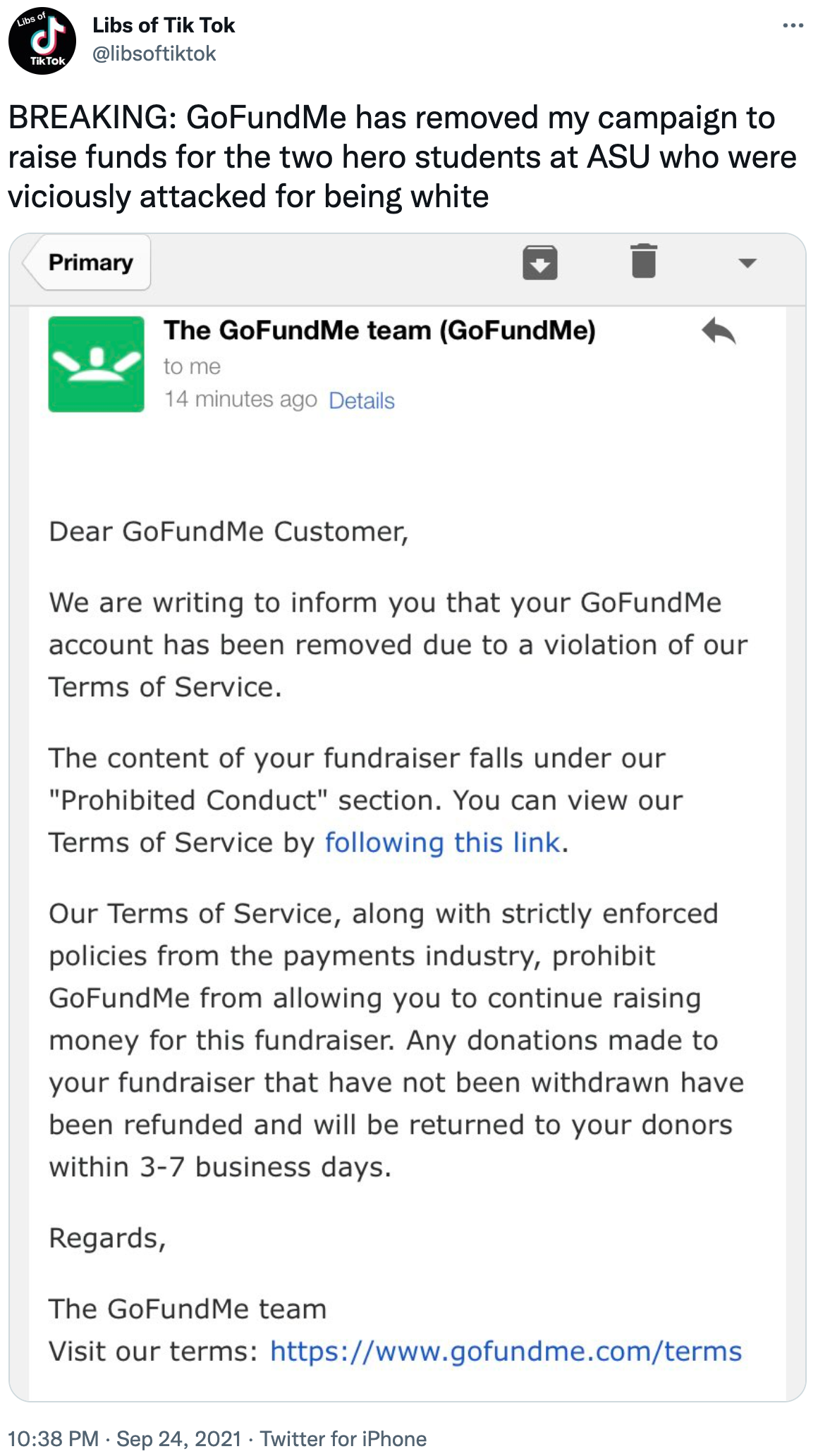 "GoFundMe has removed my campaign to raise funds for the two hero students at ASU who were viciously attacked for being white," the account tweeted.
Before the page was removed, it had raised almost $3,000.