Google has developed an app that can cause the limiting of device functionality if a customer is behind on payments to the carrier, allowing the remote shutdown of a device from a distant location.
The app, called Device Lock Controller, was available in the Play Store on Friday.
The app's description reads:
"Device Lock Controller enables device management for credit providers. Your provider can remotely restrict access to your device if you don't make payments. If your device is restricted, basic functionality, such as emergency calling and access to settings, will still be available."
The app uses an API similar to what companies use on work phones to control what employees can do on their phones. However, for it to work, it has to be be preloaded – otherwise, a user can disable it.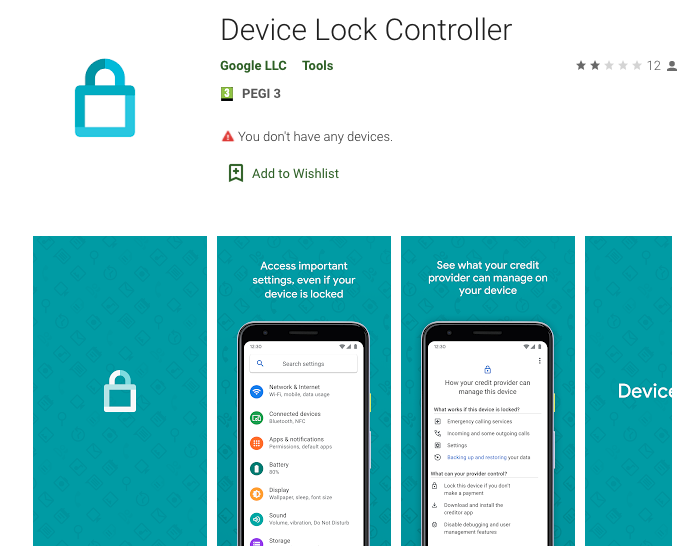 The app does not appear when searched on the Play Store. Google confirmed that its appearance was a mistake and that it actually wasn't supposed to be seen by the public.
Speaking to XDA Developers, Google said that the app was developed in partnership with Safaricom, a Kenyan telecom. Safaricom has a plan called "Lipa Mdogo Mdogo" (pay little by little), where customers buy a low-budget 4g G Android Go smartphone by paying a deposit of Kes1000 ($10) then daily payments of Kes20 ($0.20 for nine months.
The carrier locks the phone after only four days of delayed payment.
It is not clear whether Google will partner with carriers and financial institutions in the US or in Europe but the implications of such a tool that allows Google in a remote location to brick someone's device are far-reaching in this age of Big Tech censorship.