Ever since pro-FIFA player and streamer Kurt (Kurt0411) criticized the game's developer EA and its employees earlier this month, he's been consistently targeted by the company through copyright complaints, privacy complaints, and account bans.
And now he's been banned from Twitch for 24 hours after his latest stream was hit with another copyright complaint from an Electronic Arts (EA) employee.
Kurt has described the takedown as "pathetic" and slammed EA for its lack of communication before striking his stream.
Nothing to do with Twitch, the same EA employee filed a complaint using EA's name to once again copyright-strike my channel. The part that I find the most pathetic in all of this is once again no communication from the cowards. Oh and finished my last game on FIFA the right way😂 pic.twitter.com/LI9p7SHqgM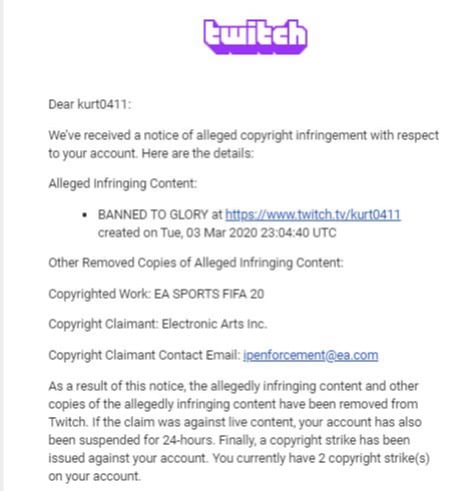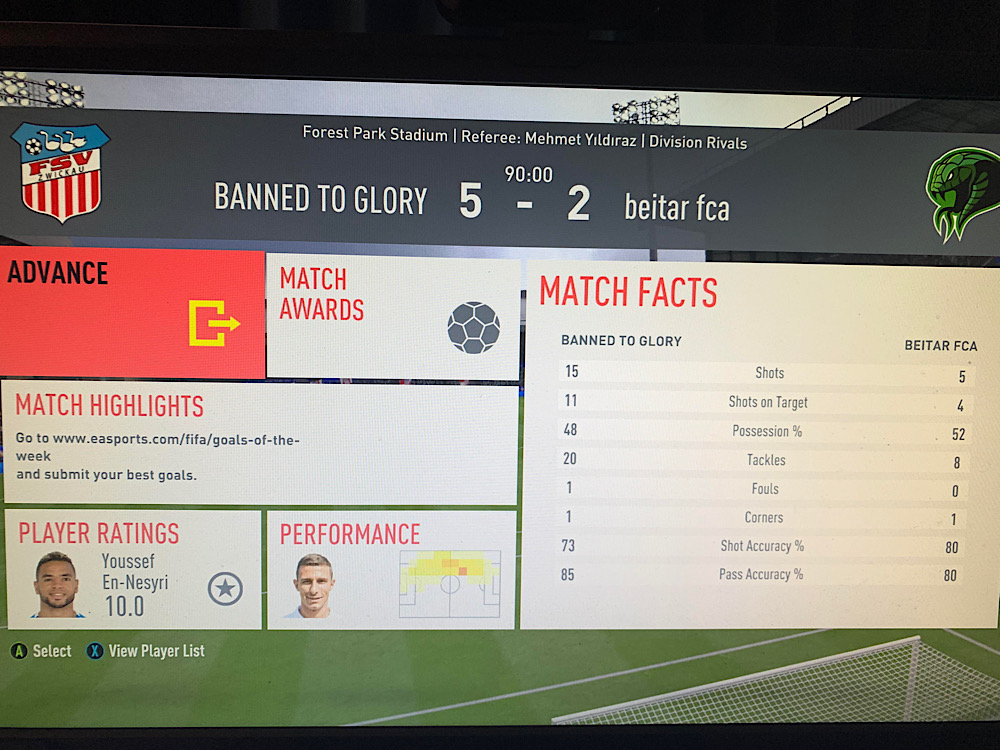 According to Kurt, this copyright complaint was filed by an EA employee who has previously hit his videos with copyright complaints.
These previous copyright claims came nine days before Kurt's 10-year old FIFA account was permanently banned by EA – a decision that was blasted by fans of the series who described it as an attempt to silence Kurt.
Kurt also criticized EA's sudden ban and described the situation as a "witch hunt" which is based on multiple lies.
Following the ban, Kurt set up a new alternate account – a move that was compliant with EA's rules according to Twitter users.
https://twitter.com/mattfuttrading/status/1234979943731220480
Just more proof ea are clowns 🤡 pic.twitter.com/MJys7Xn4K7

— Itsmemapal (@itsmemapal) March 3, 2020
However, when he attempted to stream with this new account, EA swiftly banned him again.
FIFA fans, streamers, and news outlets have slammed EA for its continuous targeting of Kurt and described this latest ban as "disgusting," "tyrannical," and "petty."
EA, Kurt made a mistake and he was punished, you removed his FUT Founder account. he apologised and last night he showed he has changed on stream and acted how you want him/have forced him to. now let the man be play the game he loves and make his living! this is too far!

— Mavric (@MWMavric) March 3, 2020
The efficiency with how their banning Kurt over something so petty

Erm hello? Delete that energy, bottle it up, and use it on the things that are broken in your game? Fix OBS? Fix your servers? Fix the other 1400 things wrong with your game/decision making?

— Tass (@FaZeTass) March 3, 2020
What the fuck…
Kurt just got banned on Twitch after getting banned multiple times on FIFA

This is disgusting @EASPORTSFIFA @Twitch

— FIFA 20 News (@FUT20News) March 3, 2020
17,000 viewers, Was doing a Road to Glory for a second time since yesterday, Said or did Absolutely nothing wrong, But instead of his Account being taken down, His entire twitch channel's been banned, Ive never seen this much injustice in the gaming scene #FreeKurt @Kurt0411Fifa pic.twitter.com/VW0vEM4Qfj

— Sahil (@Criminal__x) March 3, 2020
Kurt had dubbed the stream that was terminated as "Final Fifa Stream?"
And with EA methodically taking down his FIFA accounts or social media accounts whenever he attempts to stream, it's unclear whether he'll be able to continue creating content about the game he loves.