If you were asked to name two things that make Linux different from any closed-source, proprietary solution out in the world today, those two surely would have to be: for one, Linux has won – as the internet's and therefore, the world's tech infrastructure, used by operating systems based on this free and open-source kernel.
And, two – however carefully the custodians of the Linux kernel, the Linux Foundation – that has some of the biggest tech companies among its platinum sponsors, anything from Google, Microsoft, Huawei, to Cisco and IMB – might work to "moderate" the Linux development space – it's still a system by and large developed by free people expressing their thoughts and opinions freely.
There are, from time to time, controversies and soul-searching issues, but thankfully, they always take place not in some obscure conference room or secret internal communication channel. Free and open source is not only used, but also developed, and discussed, out in the open, for anyone to see.
However, should that hold true even when real-world politics wade in, and when the issue concerns the organization's own code of conduct? That's an exceedingly interesting dilemma for anyone invested in the Linux ecosystem, and one now posed by programmer Robert Martin, one of the Agile Manifesto authors, who published a letter on his blog addressed to Linux Foundation's figurehead Jim Zemlin, and other high-ranking representatives of the organization.
In it, Martin asks why the Foundation decided to act on a tweet denouncing KubeCon – a conference dedicated to a leading open-source containers system – for allowing programmer Charles Max Wood (@cmaxw) to participate. The complaint had not to do with Wood's professional history, but with his political persuasion.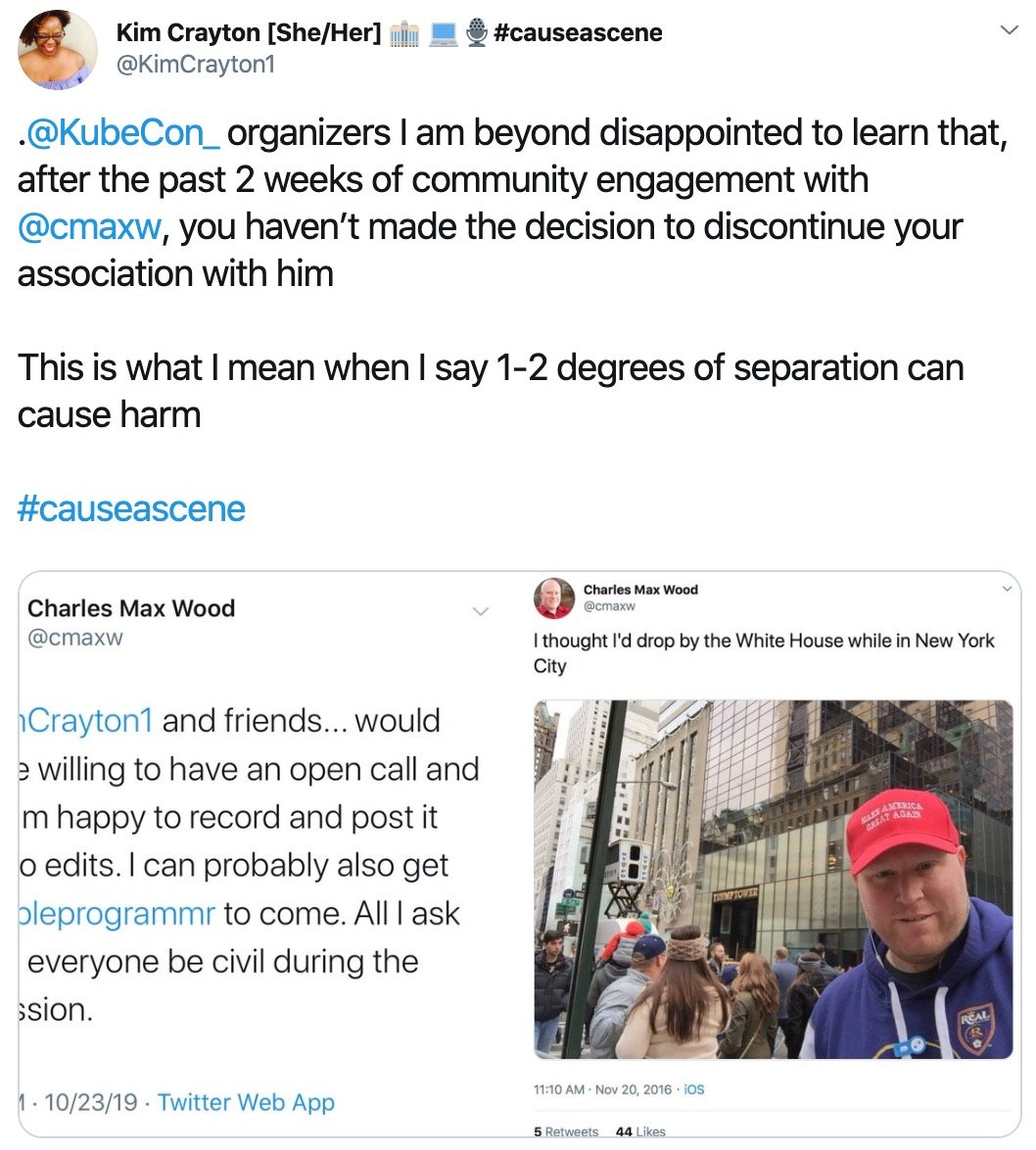 His offense? "A request for an open and civil phone call, and a picture of Mr. Wood wearing a MAGA hat" – i.e.. a hat with a slogan made famous in the 2016 election campaign of serving president, Donald Trump. But more widely than that, his political opinions and trying to mediate between a friend and those who were upset with him.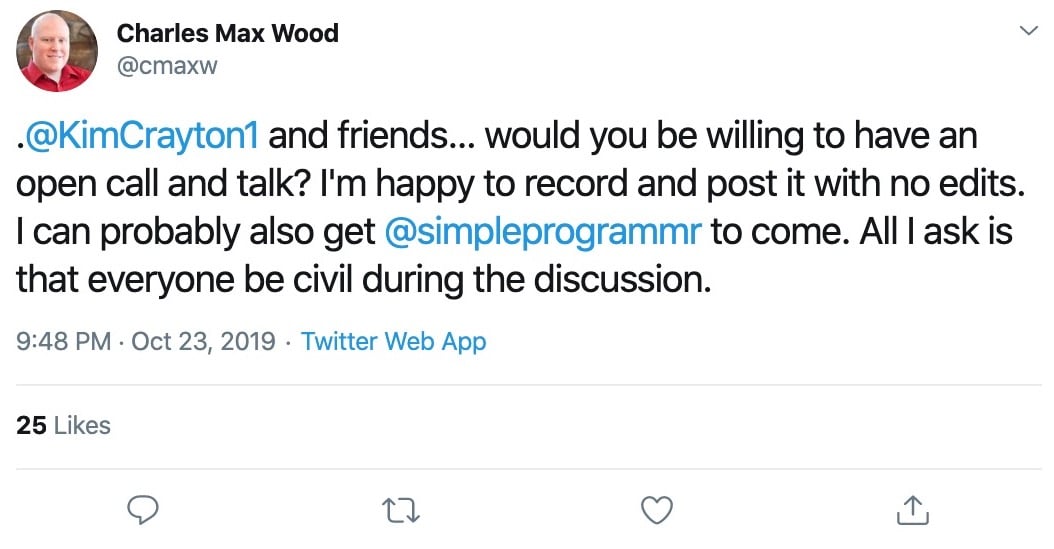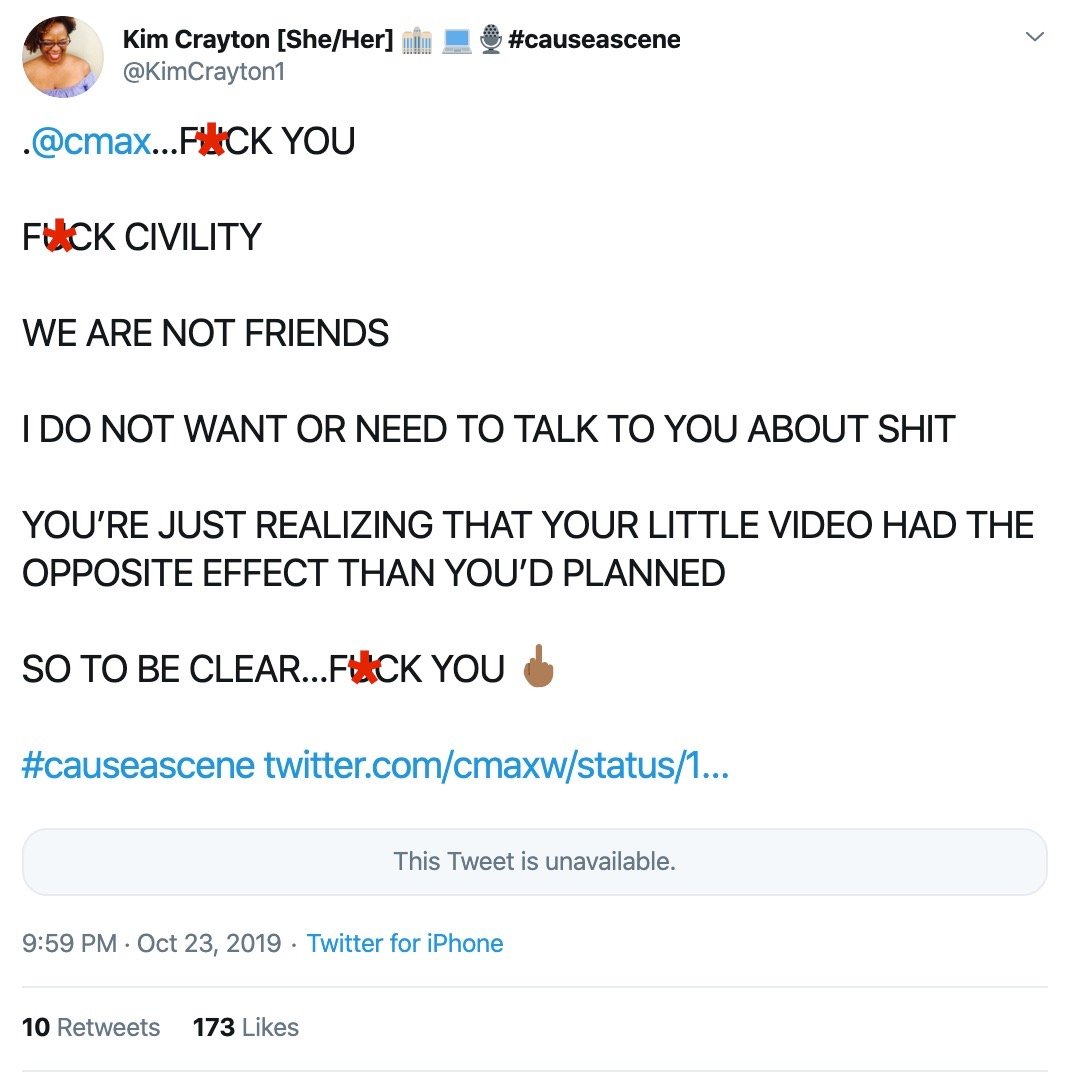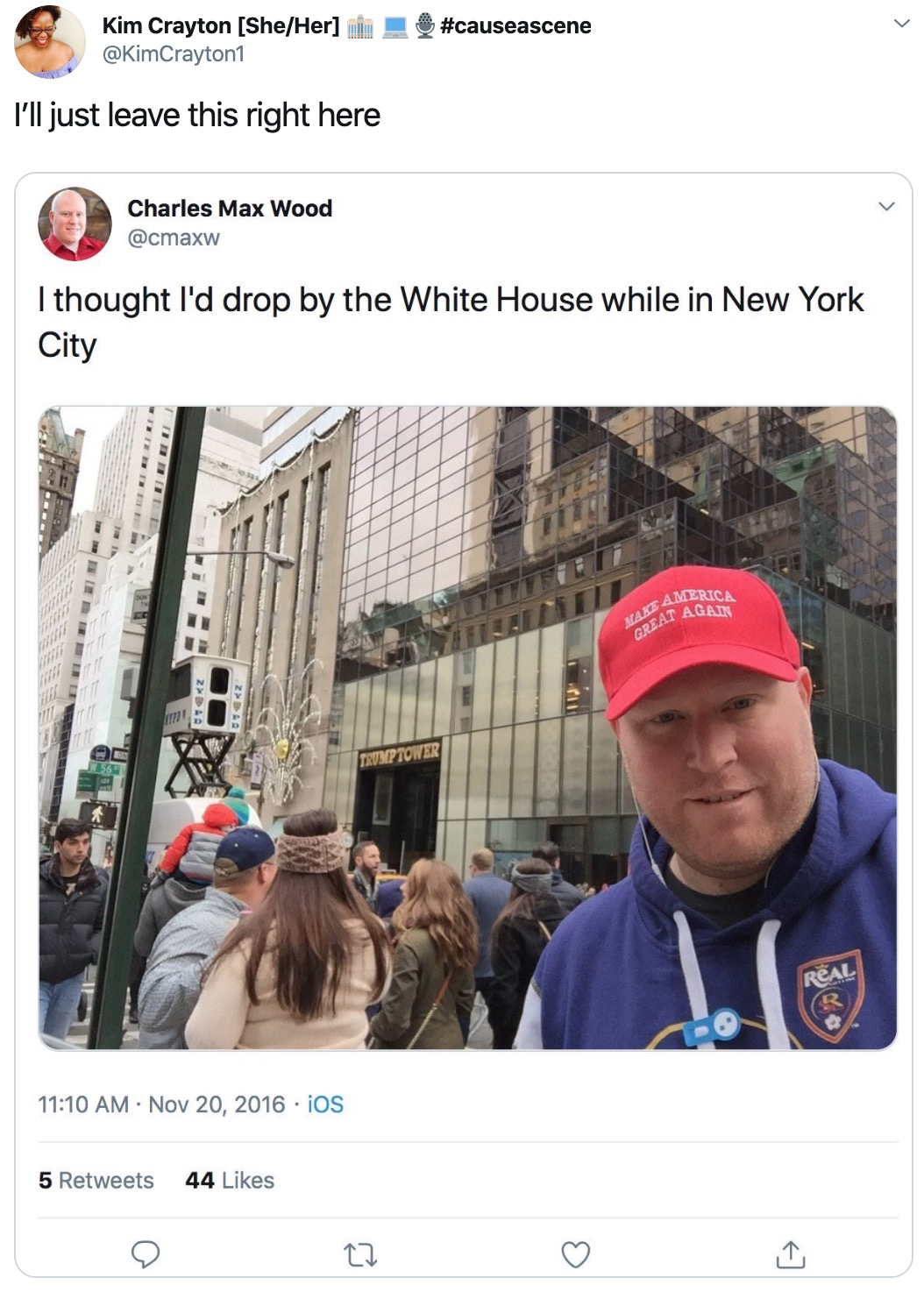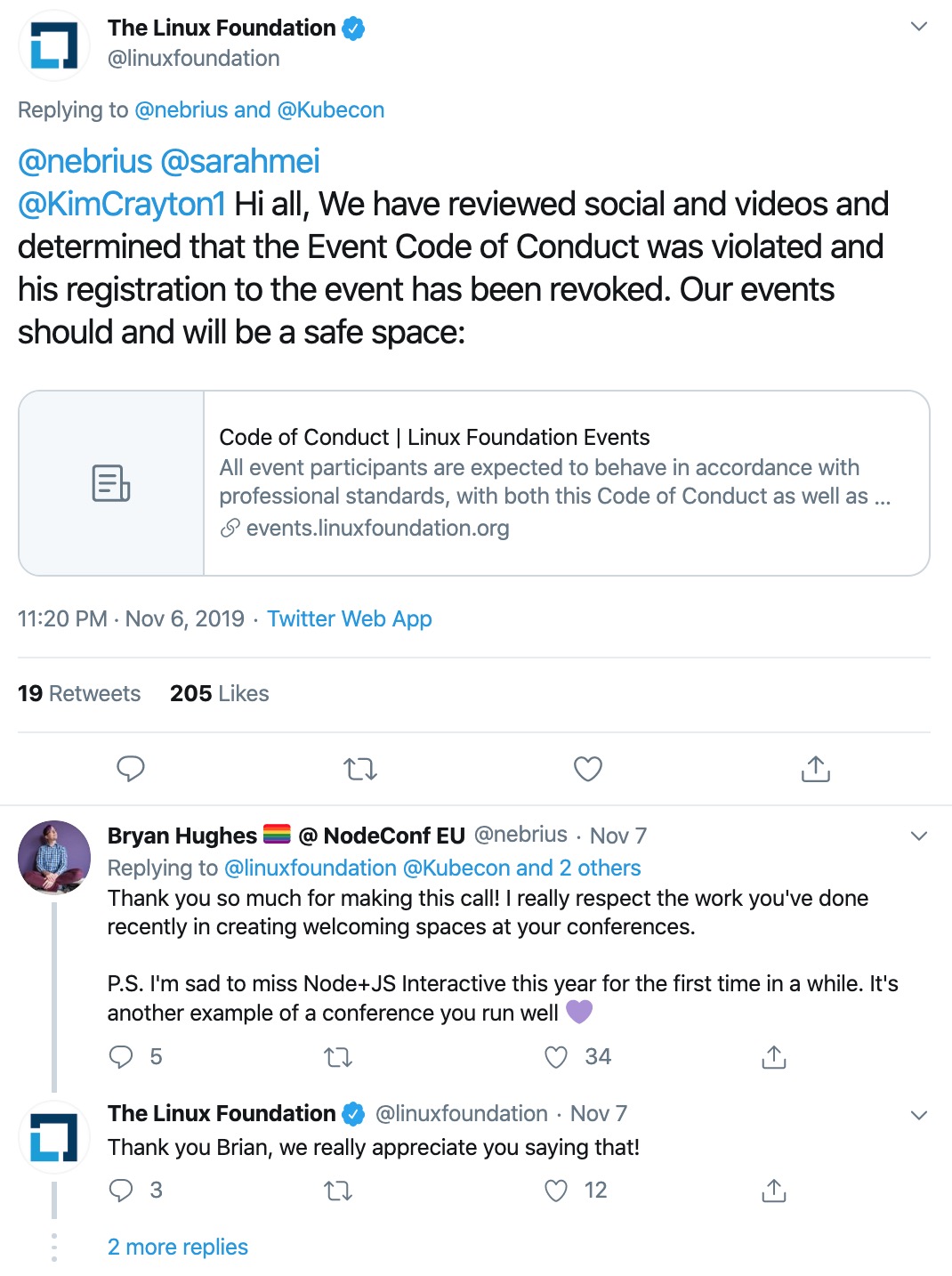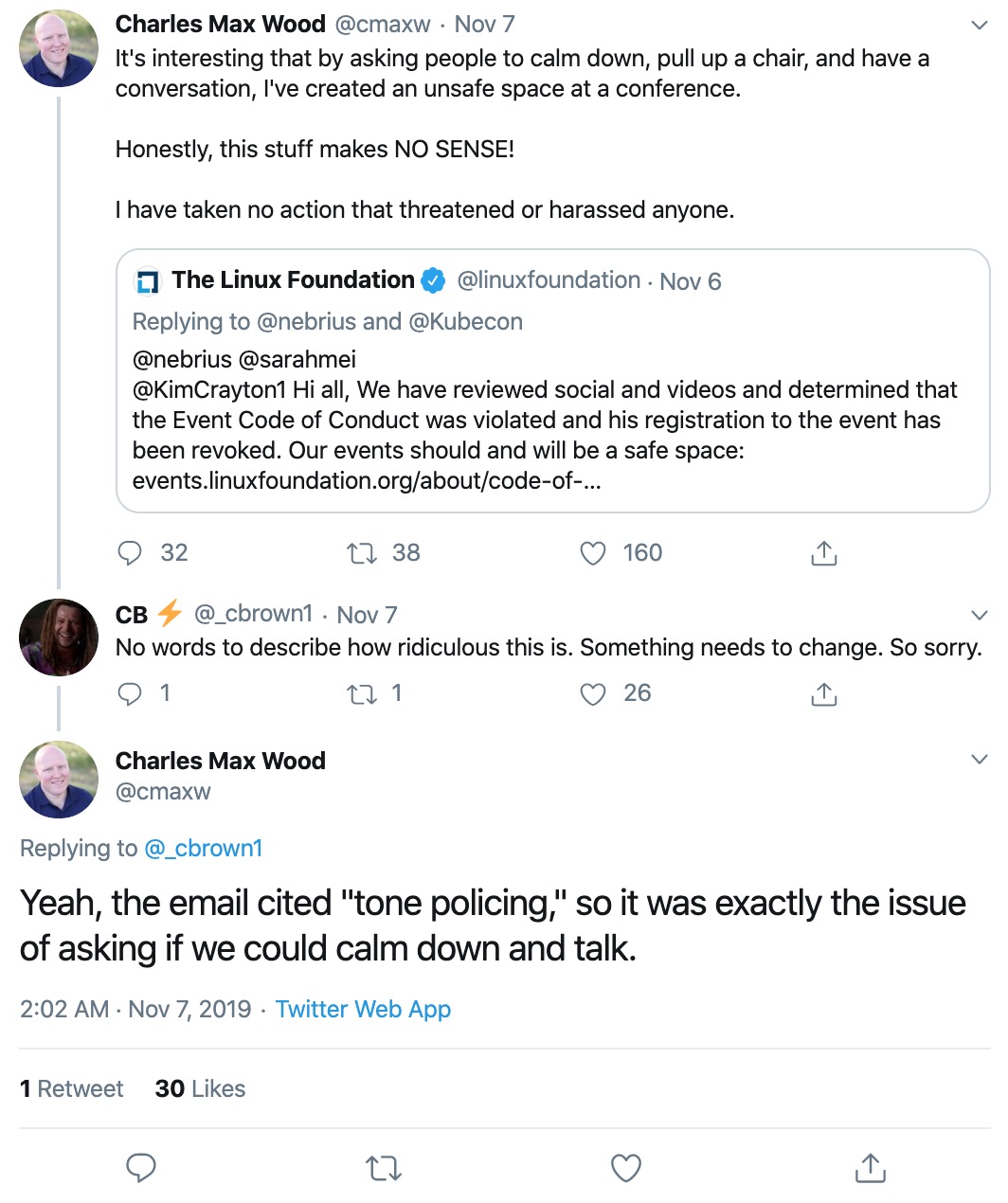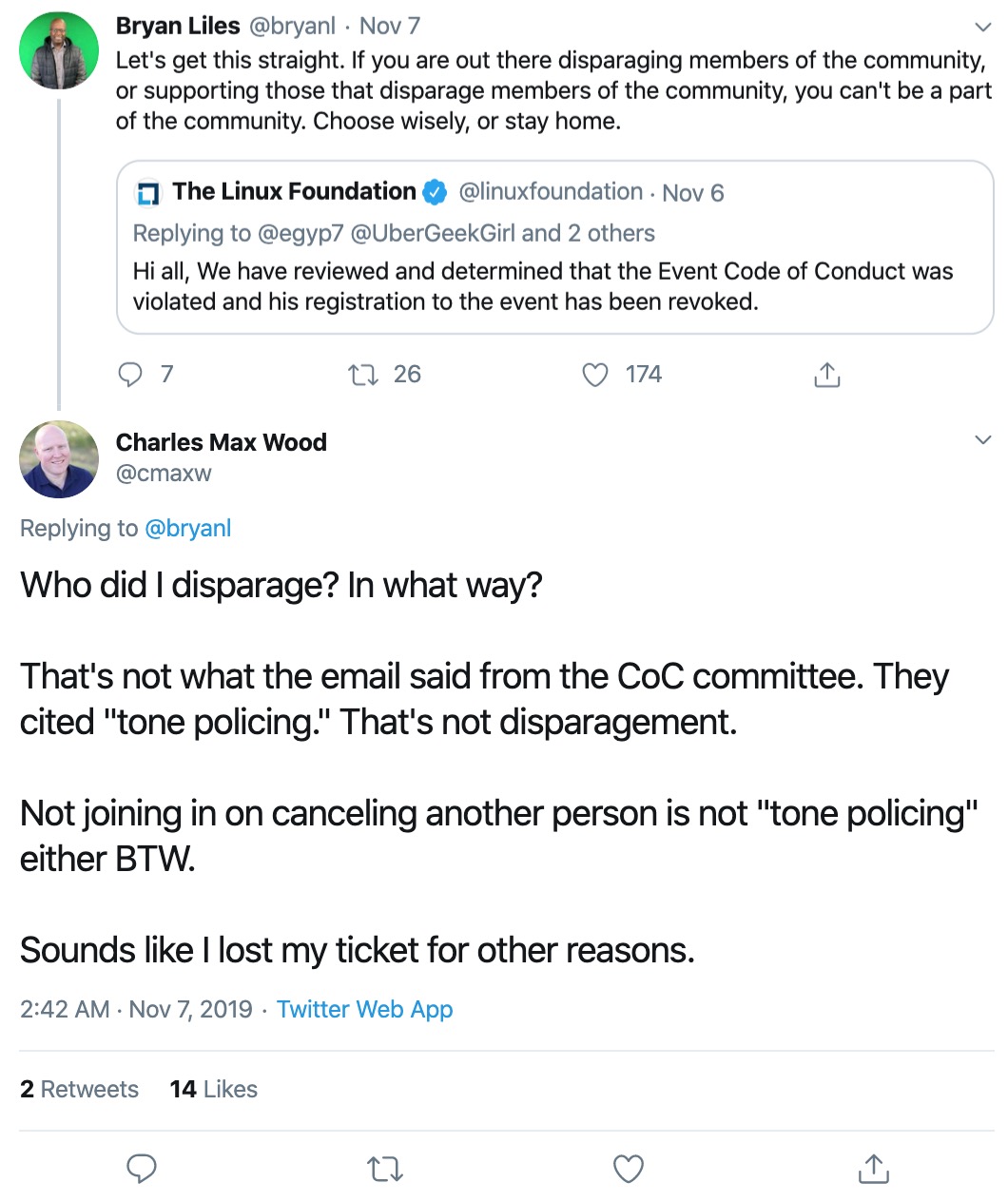 Could this possibly be enough to exclude a software engineer from an industry event? According to the Linux Foundation, the answer is yes. A tweet confirming this mentions such things as "code of conduct" and "safe spaces."
Meanwhile, Charles Max Wood's own attempt at dialogue has been met with a deluge of profanity.
https://twitter.com/saniyusuf/status/1192262722492227584
Many in the developer community are weighing in on the situation, and the growing cancel culture with a group once renowned for its ideas on freedom.