Chrisitan Estrosi, the mayor of Nice, France, wants the deployment of facial recognition technology to prevent incidents like the clashes at Stade De France last week.
French authorities and Uefa blamed late arrivals and fake tickets for chaos outside the Stade de France before last Saturday's Champions League final between Liverpool and Real Madrid. Some blamed the organizers for overcrowding and the harsh use of police force. Allegations also emerged of incidents of sexual assaults by gangs of locals.
In an interview on Europe 1, Estrosi said "I wish we could use facial recognition."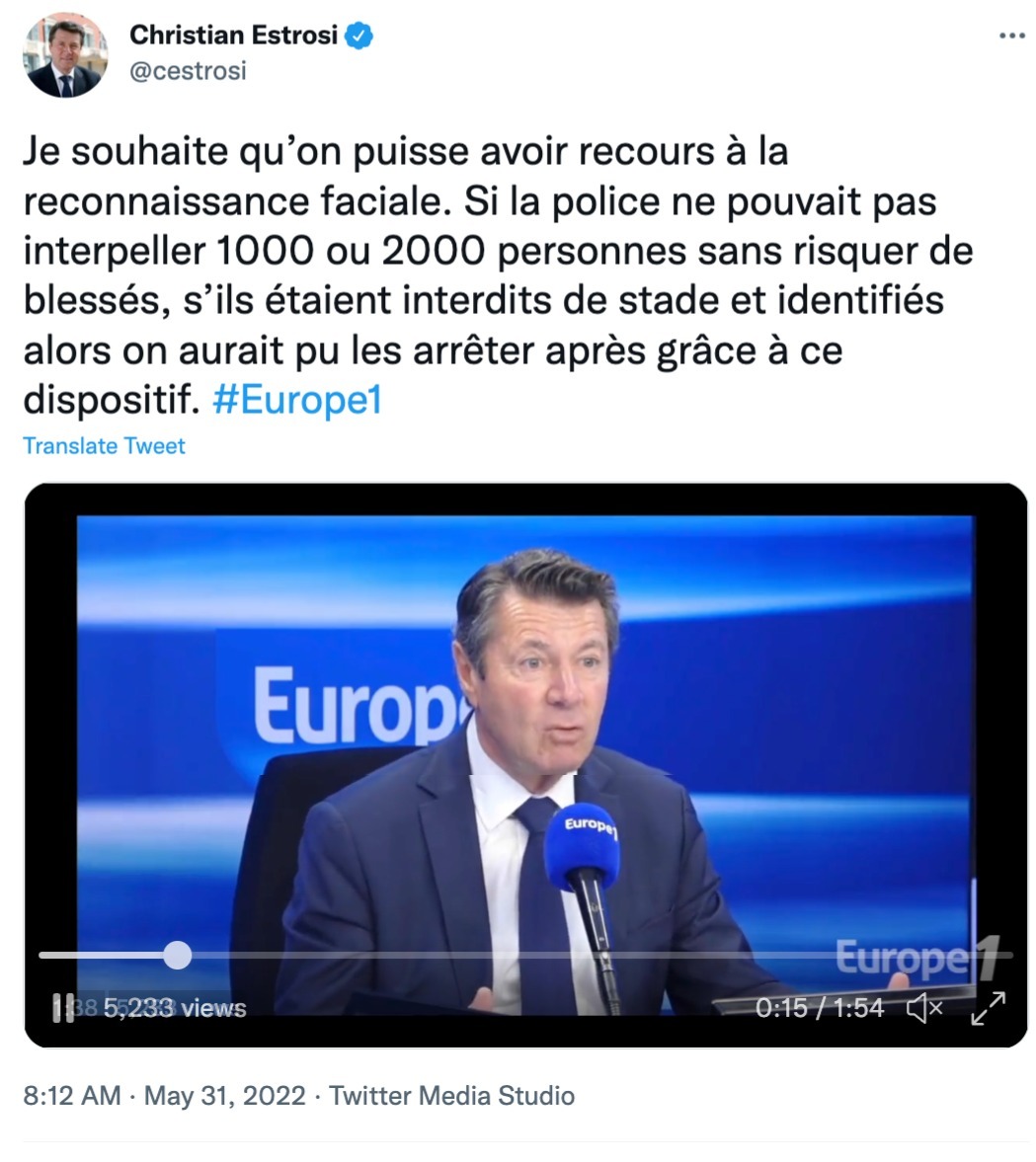 "If the police could not arrest 1,000 or 2,000 people without risking injury if they were banned from the stadium and identified, then we could have arrested them afterward thanks to this technology," he added.
Estrosi believes that many clubs and event organizers would favor the deployment of facial recognition technologies, and noted that France has tech companies that can provide the technologies.
The Mayor of Nice also criticized the National Commission of Informatics and Liberty (CNIL), calling it a "dusty institution" for opposing the use of facial recognition in public spaces. The CNIL argues that the use of biometric collecting technology in public spaces violates the EU's General Data Protection Regulation (GDPR).
However, France can flex the GDPR to some extent and deploy the biometrics technologies in public spaces for "important public interest reasons."