Neal Mohan, the Chief Product Officer of YouTube (the platform that was created to let anyone with a camera have a voice) has suggested that independent YouTubers who share their opinion on the news can't provide context and said that this is why they need to be suppressed and censored when it comes to news-worthy topics.
Mohan made the comments during an interview with Protocol's editor at large David Pierce when he was asked about whether health authorities changing their advice about the coronavirus, such as the way they changed their recommendations around masks, is causing YouTube to be "slightly behind" when it comes to moderating content.
In his response, Mohan said that the changing guidance on masks reflects how "the actual underlying information is changing in a fundamental way, really rapidly."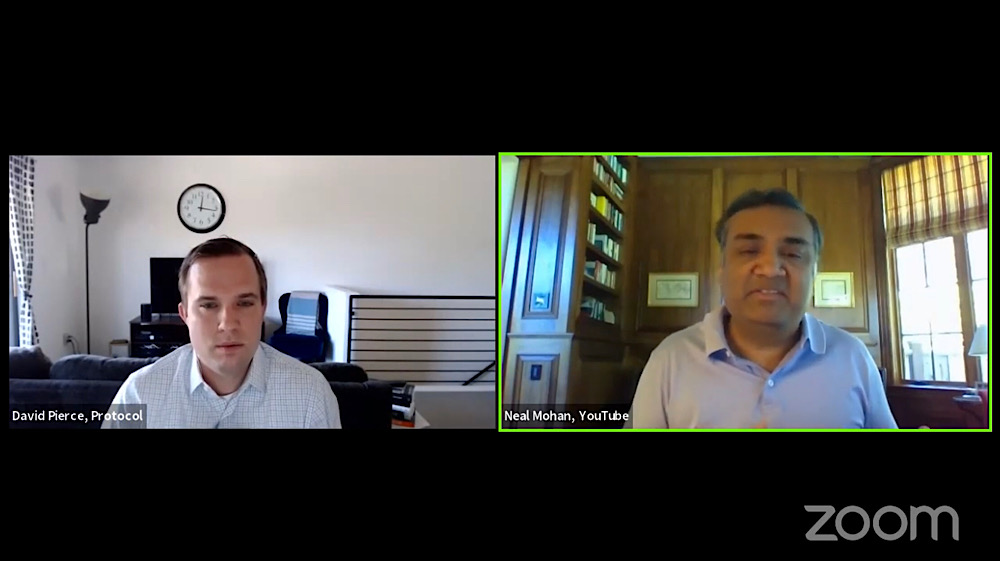 He then said this is the reason authoritative voices need to be boosted on YouTube:
"This is the reason why I feel really strongly that when users are looking for this information, making sure that we're raising up authoritative voices is important because the way that the question around masks would be covered by a credible sort of authoritative voice/channel is that there would be context, there would be explanations behind why a particular mask decision is made or not and so the user, the viewer of that content on our platform can make an informed decision for him or herself."
Mohan went on to compare authoritative content to content from other creators and suggested that these other creators don't provide the same level of context as mainstream media outlets and medical professionals:
"As opposed to, you know, it's somebody espousing their opinions about a mask, you know, in their basement. This is coming from an authoritative channel, a news source, a medical professional, and if that's the case, we think there's going to be some context that's provided around the question of masks. And even if that guidance changes, it will be reflected in sort of how an authoritative voice or channel talks about it."
Not only did Mohan suggest that only authoritative sources can provide context on coronavirus-related news stories but he also used this rationale as justification for censoring other creators:
"That's where falling back to really raising up authoritative channels, videos from authoritative channels is important, and at the same time removing or reducing views of the videos where that same level of authority hasn't been established."
Mohan's comments exemplify how the changes YouTube has made in relation to the coronavirus and news coverage have made it almost impossible for independent creators to cover current events, even when the mainstream media outlets that are being raised up have a track record of getting it wrong.
When it comes to covering the coronavirus, YouTube CEO Susan Wojcicki recently stated that "anything that would go against WHO [World Health Organization] recommendations is a violation of our policy" – a policy change that was slammed by one platform's most popular podcasters Joe Rogan.
And when it comes to covering the news in general, YouTube has admitted that it won't recommend YouTubers for breaking news and that authoritative sources are 10x more likely to top search results for some news events.