A political cartoonist who goes by the name of "Stonetoss" or "Stone" has faced censorship on two of the biggest NTF platforms, OpenSea and Rarible, that decided to ban the artist's Flurks NFTs (non fungible tokens).
No reason for the move has been given yet by either NTF marketplace. Stonetoss, an independent political webcomic, is known for taking aim at so-called social justice causes and the "woke" culture they have spawned, leading some to brand the work as right-wing in nature.
For that reason, those espousing left wing views have in the past campaigned to censor Stonetoss online.
Blockchain-stored NFTs are designed to prove uniqueness of a digital item, often an artwork, and the delisting of the Flurks collection came just as 5,000 of these NTFs went for close to $2 million over the weekend.
In a message Stonetoss sent to OpenSea, the artist says that he fears that OpenSea is being co-opted "as a tool for political censorship."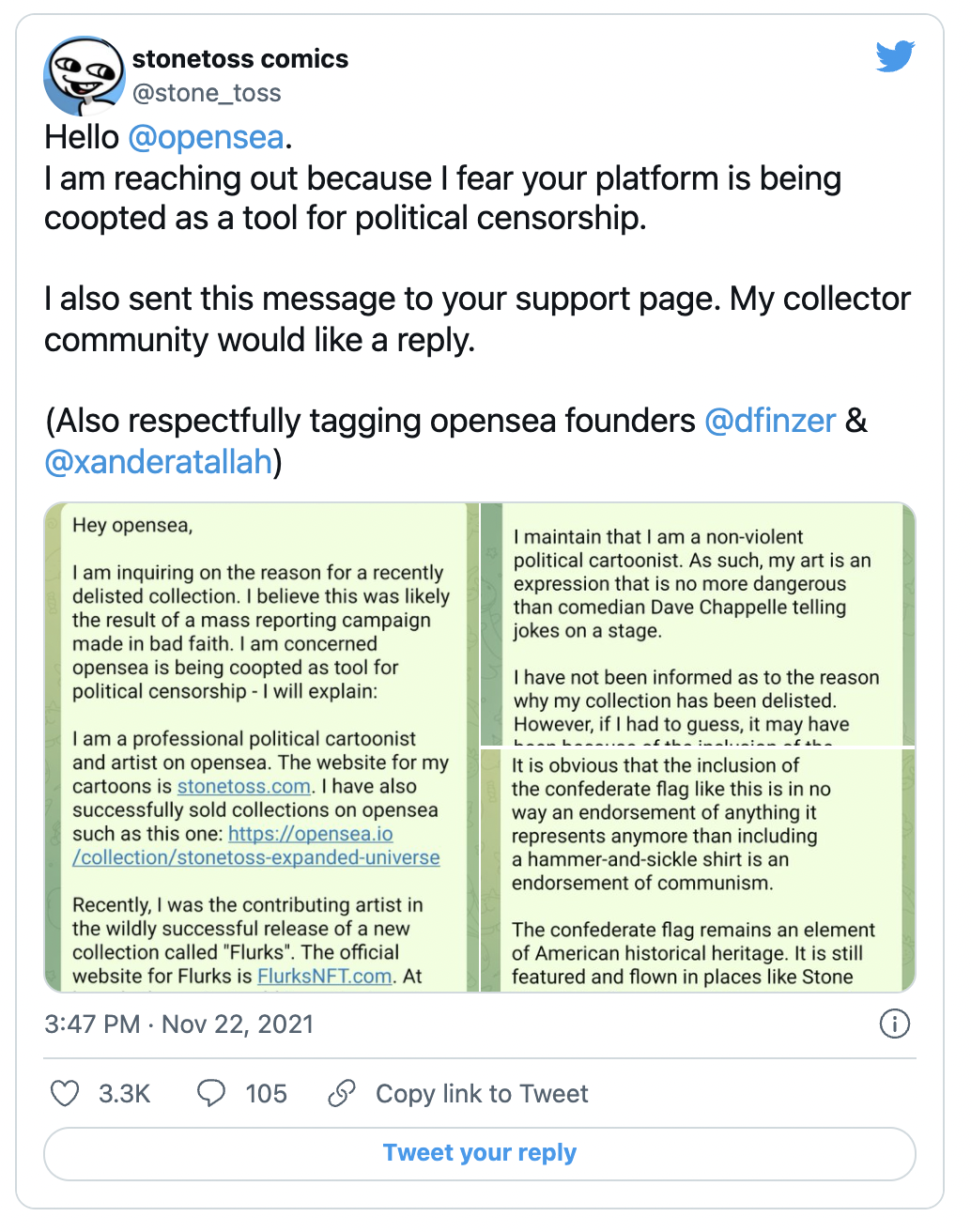 Describing his art as "transgressive," he likened it to cartoons published by Charlie Hebdo and the New York Times, adding that they thematically deal with and promote topics such as free speech, anti-war causes, as well as "private gun ownership, non-violence, bodily autonomy, and anti-authoritarianism."
While the NTF marketplaces remain silent on the reason behind the delisting of the Flurks collection, Stonetoss is asking for an explanation, and in the meanwhile guesses that it was the inclusion of the Confederate flag in one of the cartoons, showing a Flurk character holding it.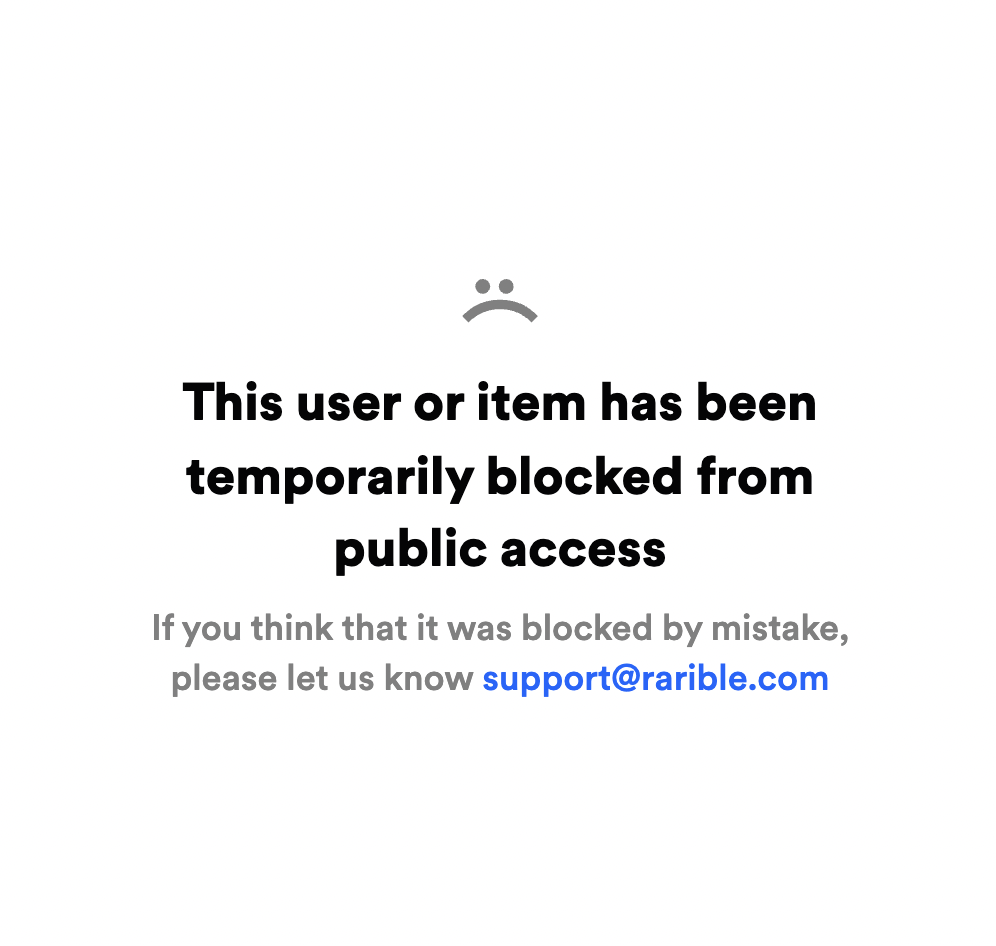 But other characters, he continued, have been shown with Gay Pride and Gadsen flags, wearing a Red Army hat and a shirt with hammer-and-sickle (the symbol in the Soviet flag) depicted on them.
Both Opensea and Rarible are Ethereum-based platforms for creation and sale of NFTs.