President Trump has responded to Twitter's censorship of his statement by stating that Section 230 of the Communications Decency Act (CDA), which shields Big Tech platforms from liability for content posted by their users, should be revoked by Congress.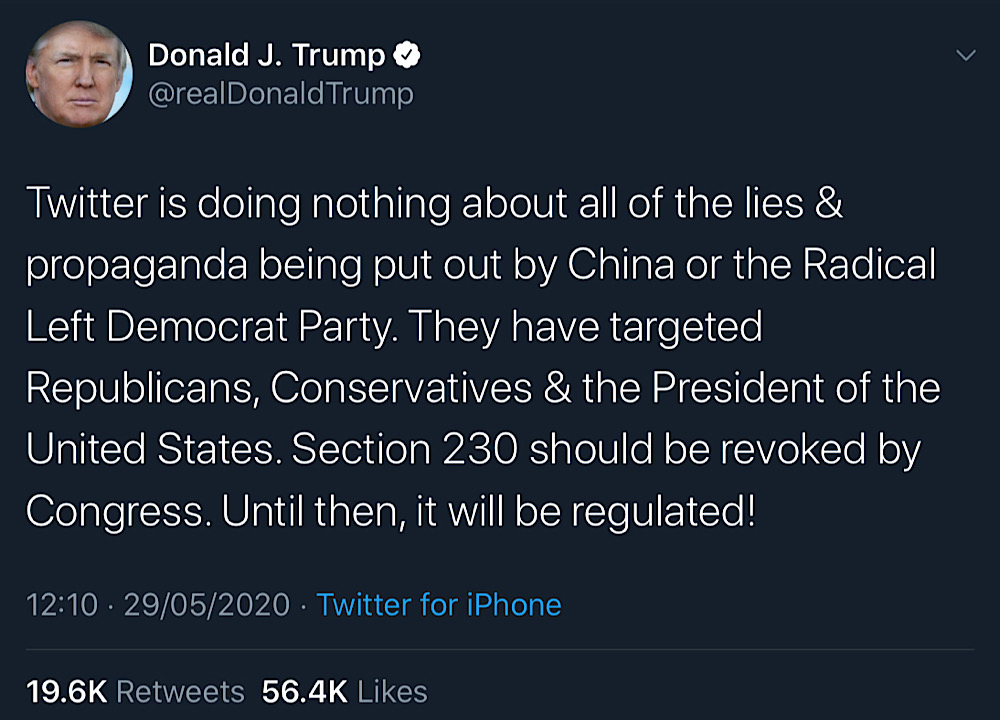 A few hours ago, Twitter censored one of Trump's tweets by placing it behind a warning notice and preventing users from liking, replying to, or retweeting it.
In the censored tweet, President Trump commented on the riots in Minneapolis shortly after one of its police stations had been burned down.
The tweet is not immediately visible to Twitter users and is hidden behind a warning notice where Twitter says it "violated the Twitter Rules about glorifying violence."
The full tweet states:
"….These THUGS are dishonoring the memory of George Floyd, and I won't let that happen. Just spoke to Governor Tim Walz and told him that the Military is with him all the way. Any difficulty and we will assume control, but when the looting starts, the shooting starts. Thank you!"

The tweet can be viewed by selecting the "View" button but Twitter still places a warning notice above the tweet.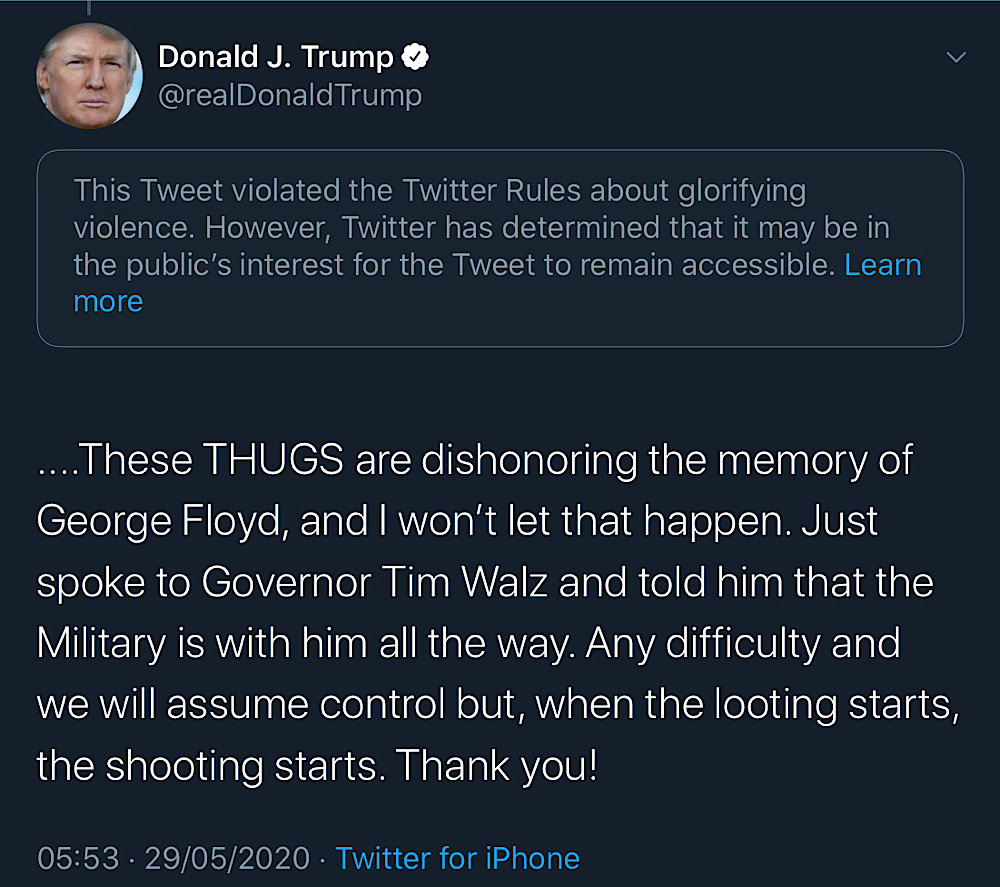 The only way for Twitter users to engage with the tweet is by retweeting it with comment.
Twitter issued a statement on the censored tweet via its Twitter Safety account and wrote that it violates Twitter rules about glorifying violence "based on the historical context of the last line, its connection to violence, and the risk it could inspire similar actions today."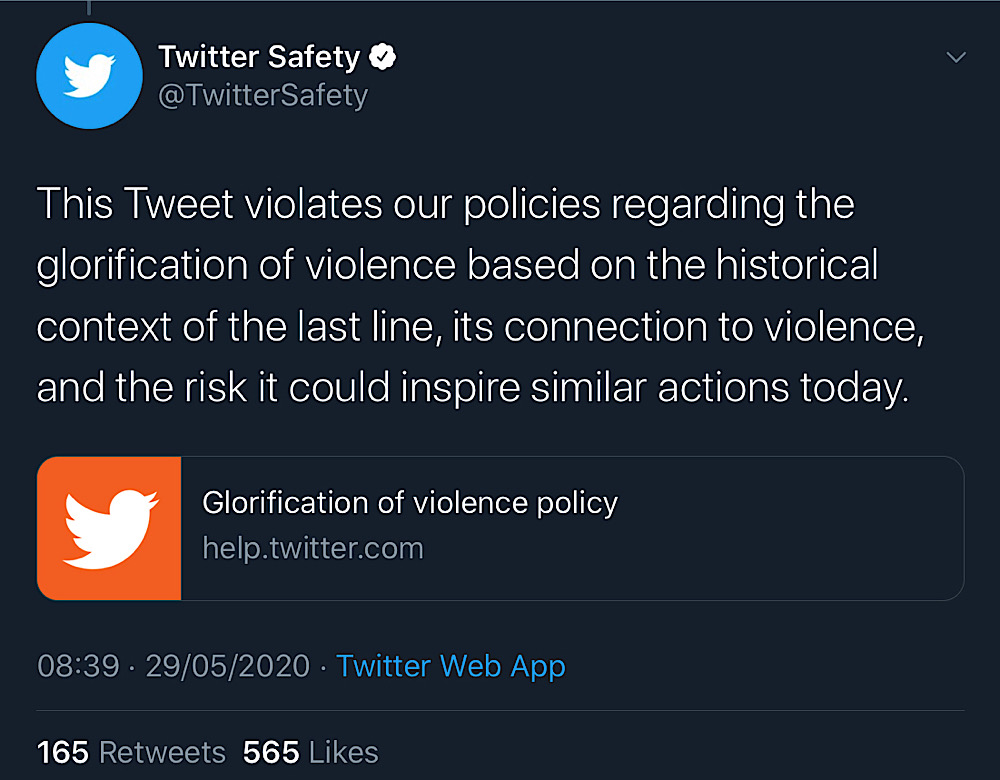 After Twitter censored the tweet, Twitter CEO Jack Dorsey liked a tweet from author and human rights lawyer Ayo Sogunoro where he praised the censorship by stating:
"PEOPLE, IT HAS HAPPENED! Twitter is speaking truth to power!!! Thank you @jack!"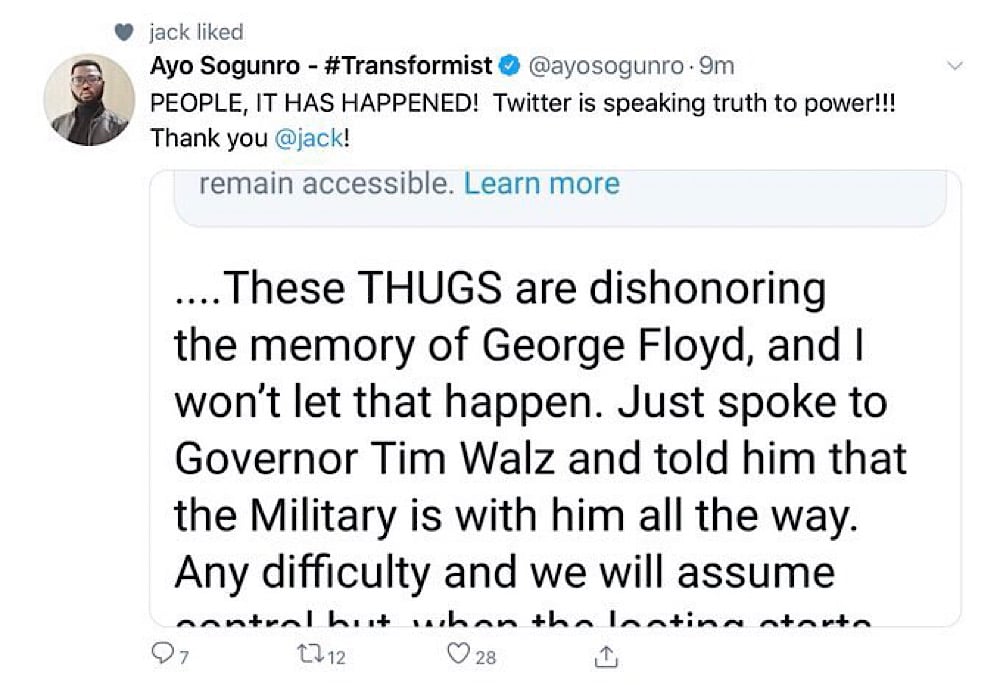 The censorship of this tweet comes amid escalating tensions between the president and Twitter which are acting as a backdrop for wider conversations about social media censorship and amplifying calls to regulate Big Tech.
On Tuesday, after persistent calls from the mainstream media to censor Trump's tweets, Twitter fact-checked the president for the very first time and set the expectation that it would now be fact-checking all disputed claims from politicians.
Trump responded by proposing regulating or closing down social media platforms and on Thursday, he signed an Executive Order on Preventing Online Censorship which seeks to rethink the scope of the liability protections Big Tech platforms receive under Section 230 of the CDA.
Just a few hours before Twitter censored Trump, it described the Executive Order as "a reactionary and politicized approach to a landmark law" and suggested that attempts to erode Section 230 would "threaten the future of online speech and Internet freedoms."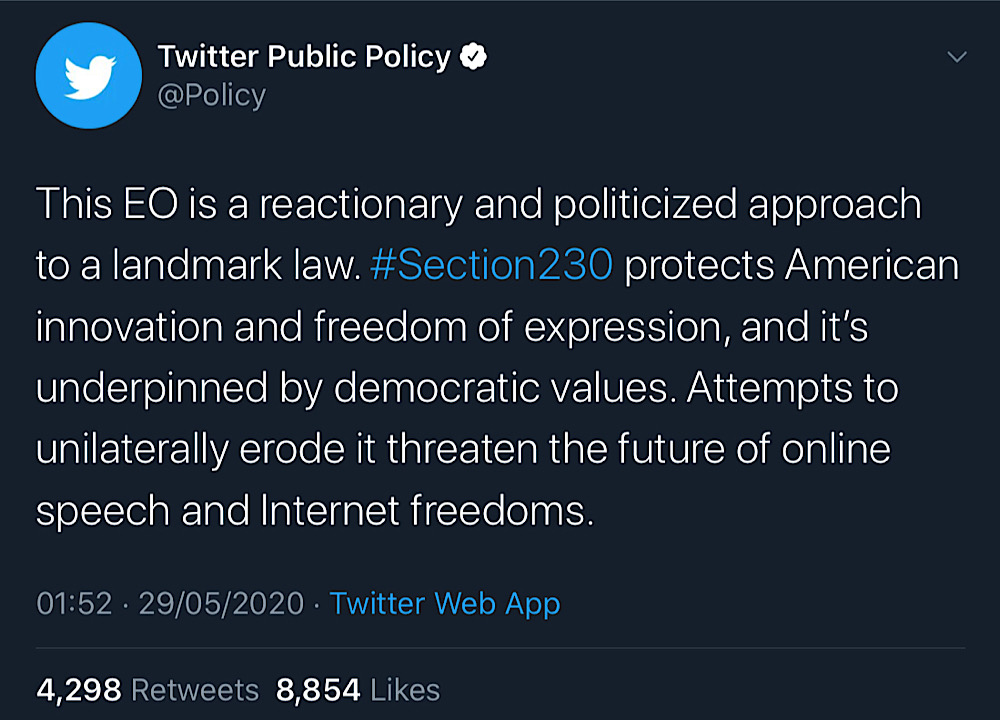 Twitter's decision to censor Trump's tweet has compounded the problems it created for itself when it stepped into the murky waters of fact-checking the speech of politicians.
This decision created the expectation that Twitter would apply this standard fairly to all politicians and many users of the platform felt Twitter wasn't doing this because it has allowed other false or disputed statements from politicians to go unchecked.
Now, these same accusations are surfacing in the wake of Twitter's decision to censor Trump's tweet with Twitter giving Iran's Supreme Leader Ali Khamenei a pass for recent tweets supporting the "Zionist regime" being "uprooted and destroyed."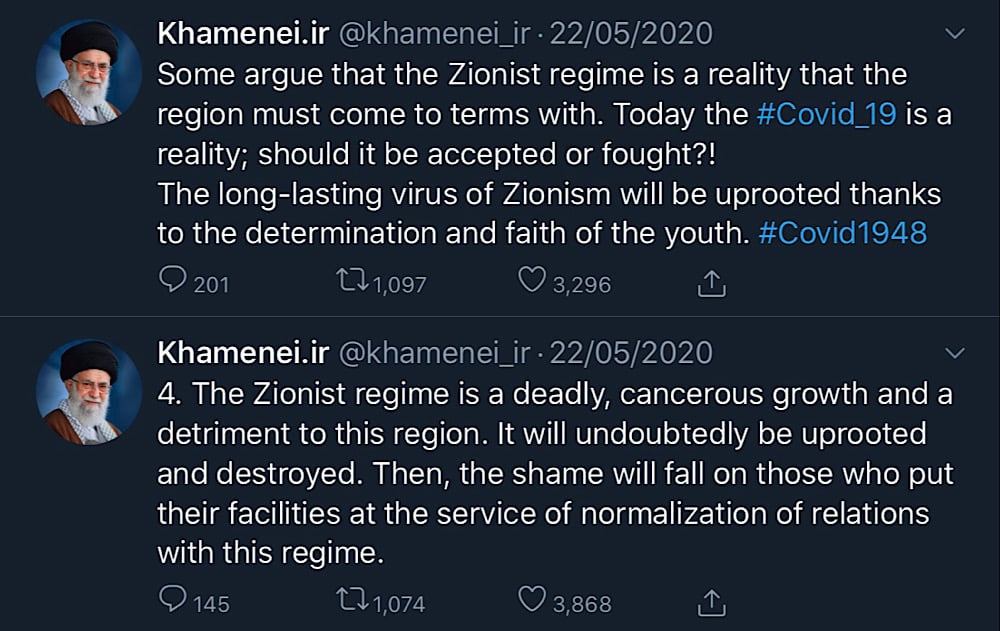 Beyond the unequal treatment of tweets from world leaders when applying these rules, there's also mounting evidence that Twitter's political bias is seeping into its decisions to take action against the president's tweets.
Twitter's Chief Integrity Officer Yoel Roth, who is responsible for the platform's fact-checking policies, has tweeted out multiple anti-Trump messages which include a tweet describing the Trump administration as "ACTUAL NAZIS IN THE WHITE HOUSE" and a tweet stating "I'm just saying, we fly over those states that voted for a racist tangerine for a reason."
And Dorsey's liking of a tweet that describes the censorship of Trump as "speaking truth to power" again points to the move being ideologically motivated.
While legal experts and digital rights groups have highly questioned how successful Trump's Executive Order will be, Twitter's feud with the president has created an environment where both Trump and Democratic presidential nominee Joe Biden are in agreement on Section 230 being revoked.