Earlier today, in an unprecedented move, Twitter censored one of President Trump's tweets by hiding it behind a warning notice and preventing users from liking, replying to, or retweeting it.
The official Twitter account of The White House responded by tweeting out the text from Trump's original tweet but within a couple of hours, Twitter stepped in and in another first, censored this tweet from The White House.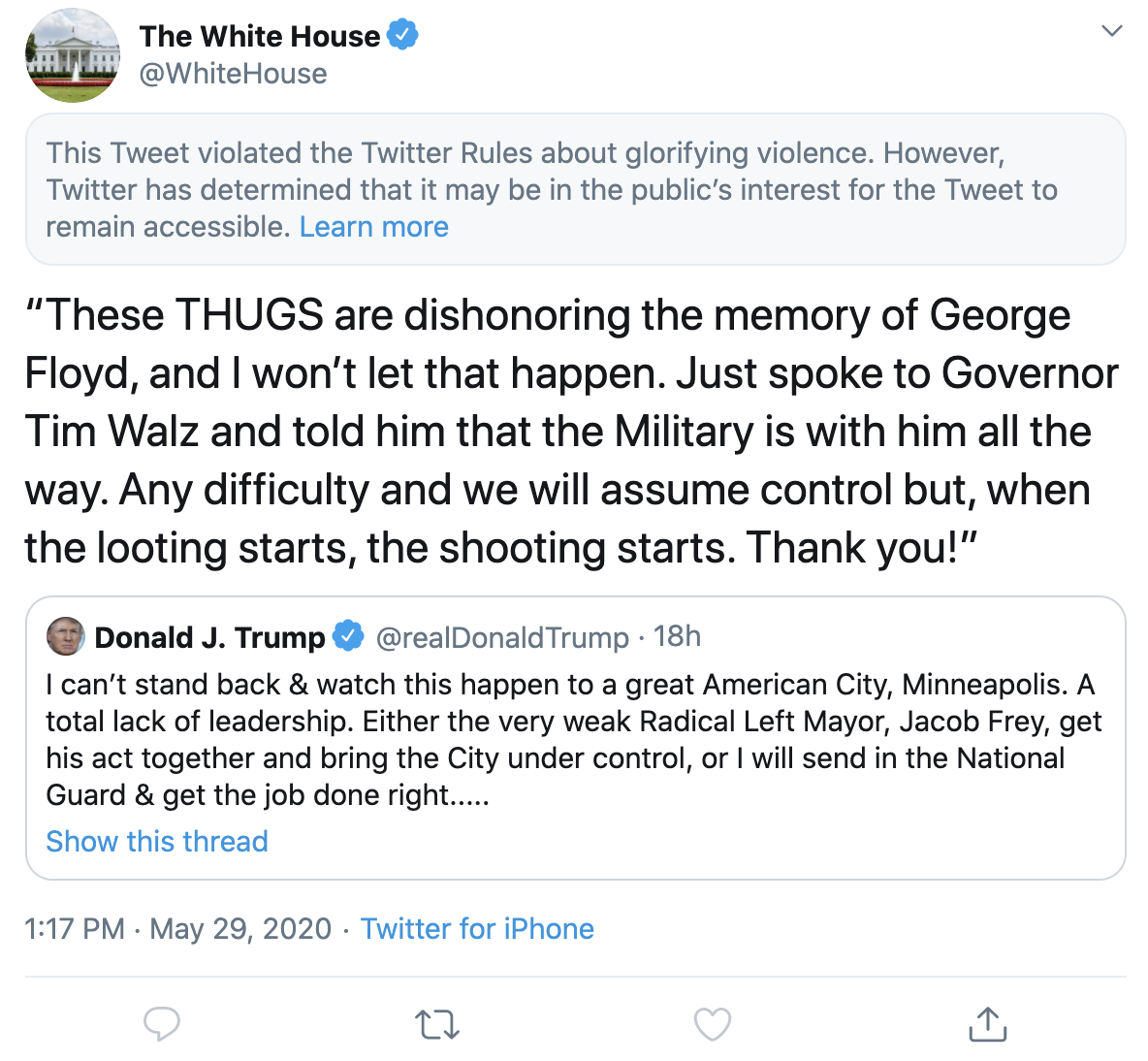 The text from these censored tweets discusses the rioting and looting in Minneapolis and states:
"These THUGS are dishonoring the memory of George Floyd, and I won't let that happen. Just spoke to Governor Tim Walz and told him that the Military is with him all the way. Any difficulty and we will assume control, but when the looting starts, the shooting starts. Thank you!"
Twitter claimed that these censored tweets "violated the Twitter Rules about glorifying violence."
But after censoring these tweets, Twitter has now admitted in an email to The White House that the tweet it censored on The White House's Twitter account doesn't violate any Twitter rules.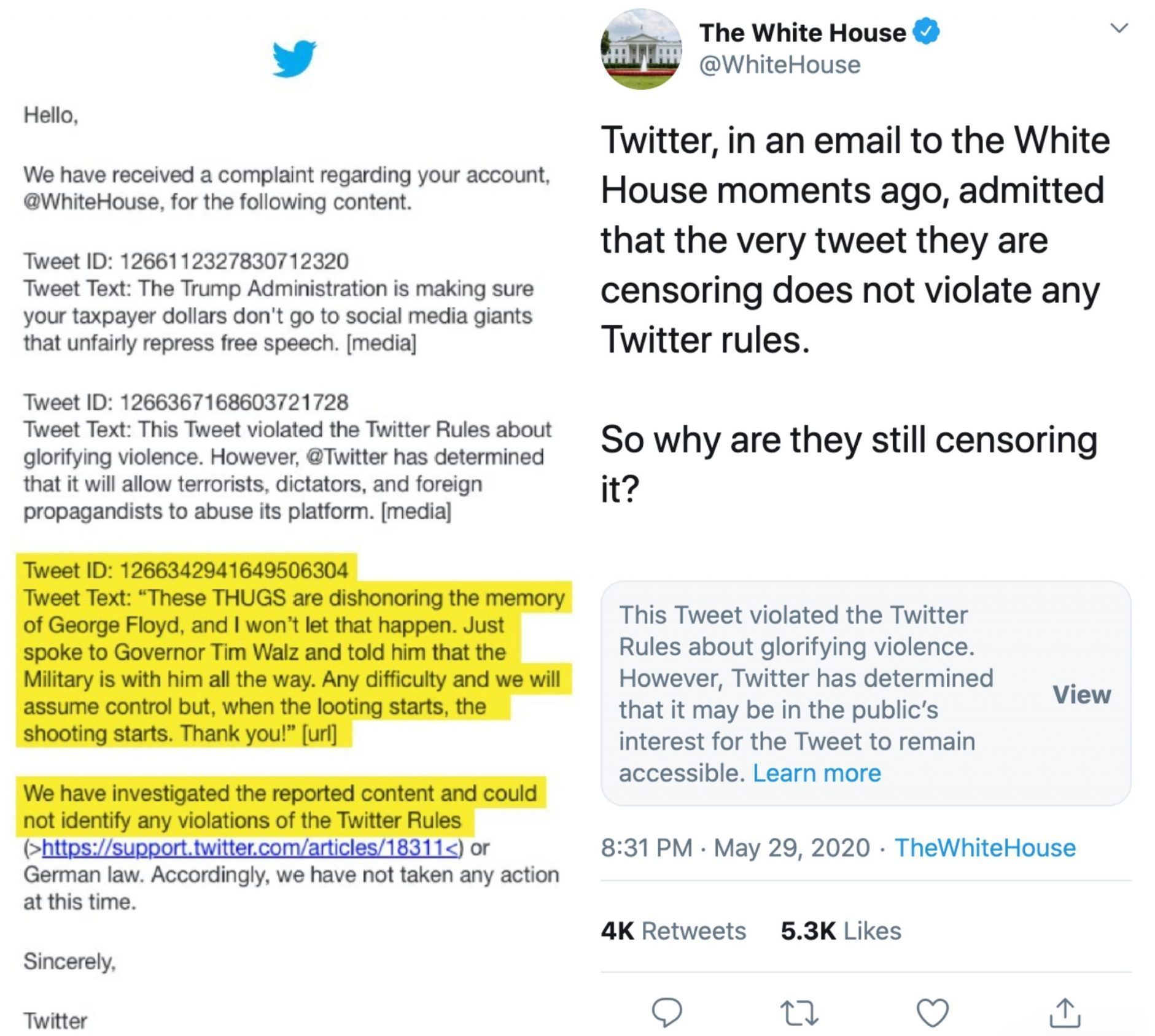 In the email, Twitter lists three tweets that had been flagged by a Twitter user and one of these flagged tweets is the censored tweet from The White House (Tweet ID: 1266342941649506304).
Twitter then writes: "We have investigated the reported content and could not identify any violations of the Twitter Rules."
Despite this admission, Twitter is still censoring the tweet on The White House Twitter account.
This email admission comes as Twitter is facing mounting criticism and being accused of failing to apply its rules consistently.
Many Twitter users are also noting that Twitter is selectively applying its rules by failing to take action against many other tweets that are endorsing violence on the platform including those from other world leaders.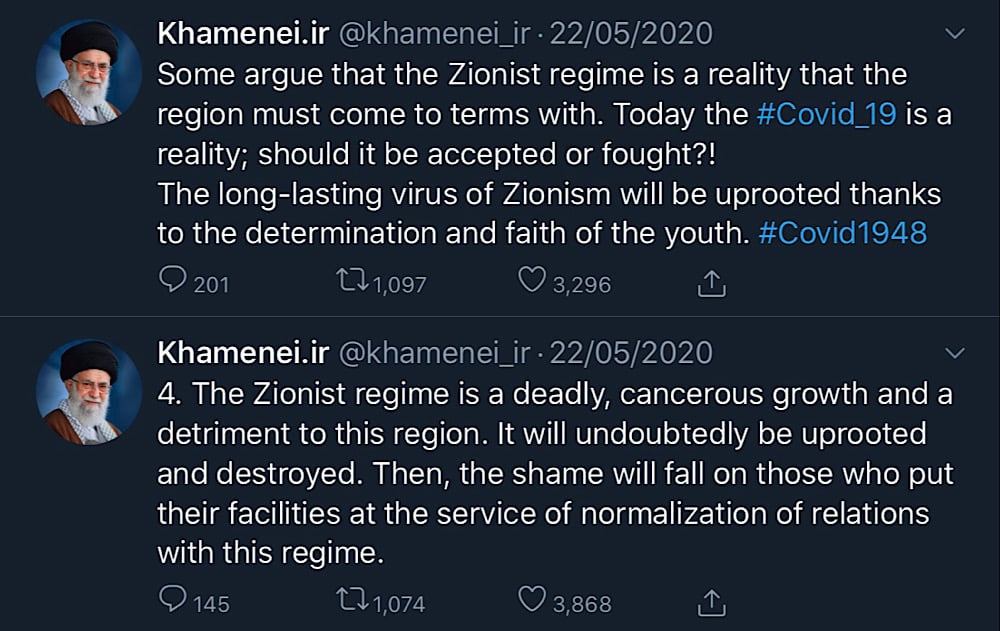 The actions of Twitter CEO Jack Dorsey and Twitter's Head of Site Integrity Yoel Roth, who is responsible for Twitter's fact-checking policies, are also amplifying concerns over Twitter's political bias when taking action against Trump's tweet.
After Trump's tweet was censored, Dorsey liked a tweet that described the censorship as Twitter "speaking truth to power."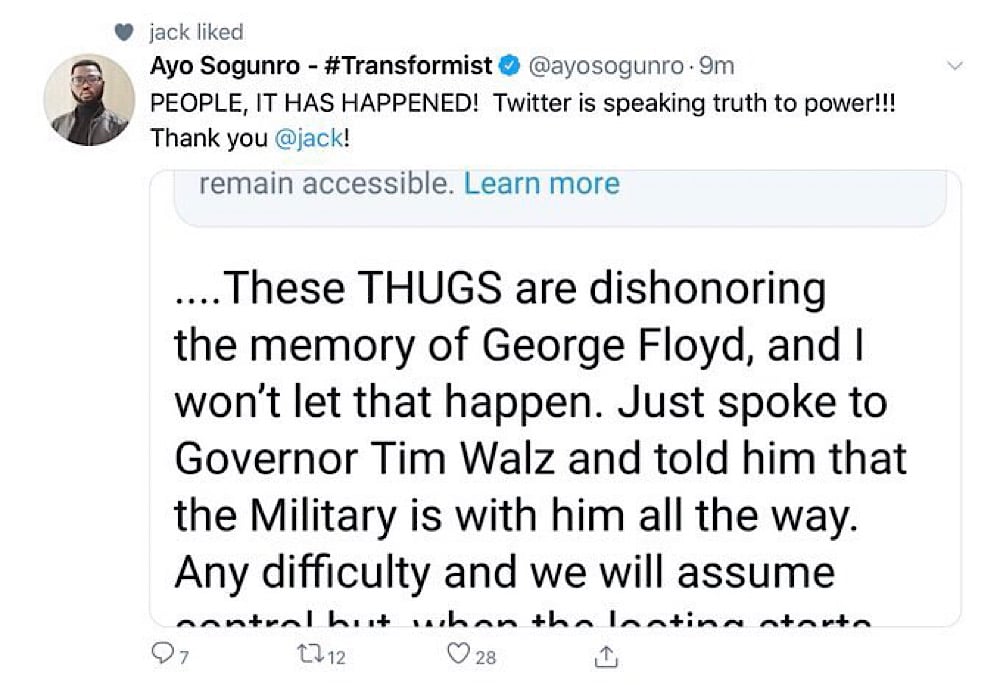 And earlier this week, after one of Trump's tweet was fact-checked, it was revealed that Roth has tweeted out several anti-Trump messages including a tweet that describes the Trump administration as "ACTUAL NAZIS IN THE WHITE HOUSE."