Twitter is suppressing video searches for Giorgia Meloni, who was this week elected as Italy's first woman Prime Minister.
At the time of writing, when Twitter users type her name in the search bar and choose "Videos" no results come up. An archive of the search captured the censorship here.
"No results for "'Giorgia Meloni'" Twitter says.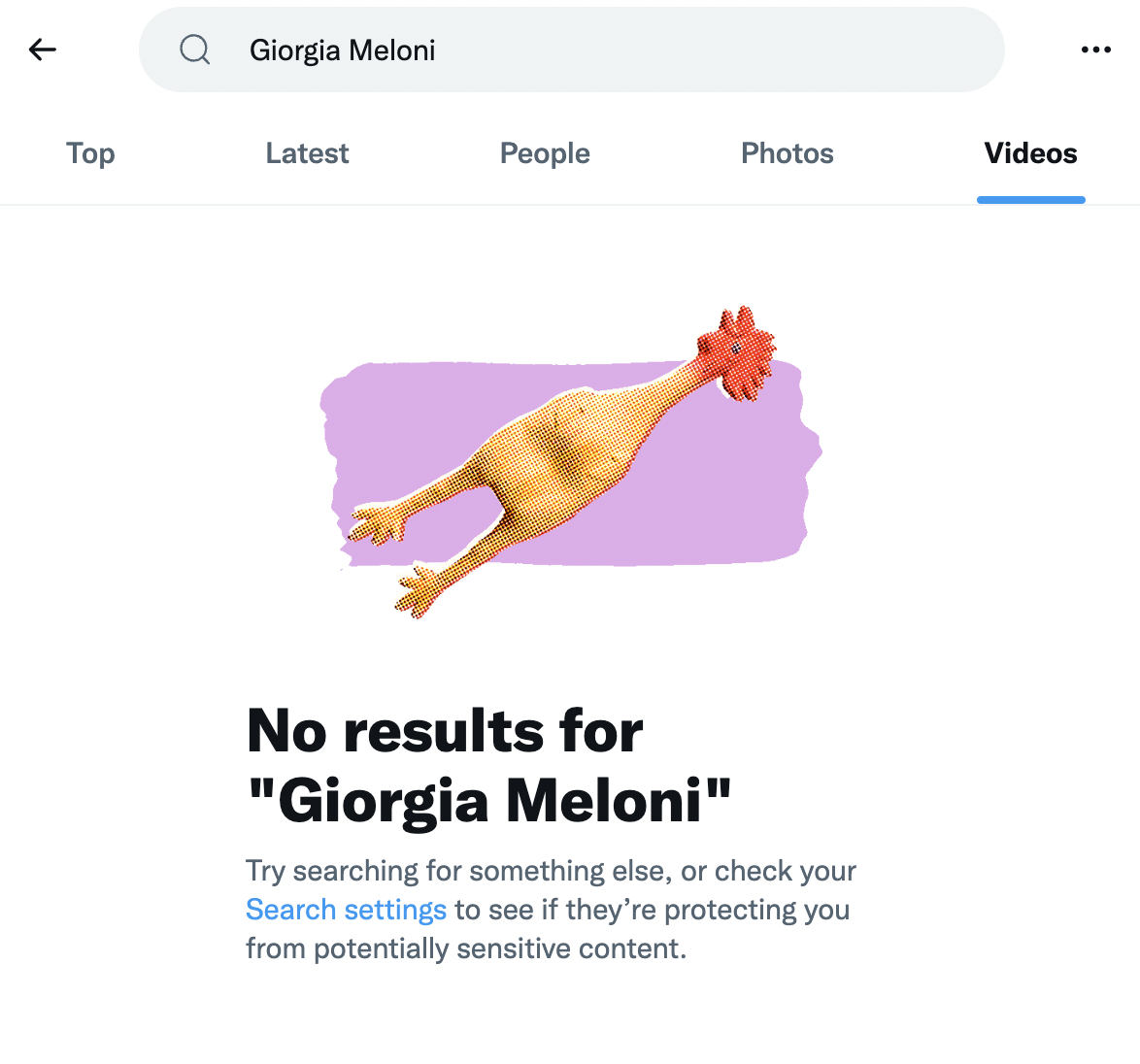 The Twitter blockade follows YouTube saying it made an error when it deleted a video of Meloni's family values speech.
Giorgia Meloni is the head of the conservative populist Brothers of Italy party and won her race to become Prime Minister last Sunday.
The Brothers of Italy party has seen a meteoric rise in popularity since 2018, when it received only 4 percent of the vote.