Vitaly Zdorovetskiy, of the popular YouTube channel VitalyzdTv, was again arrested on Sunday by Miami Beach police, this time on serious charges of brutally attacking a woman who was jogging.
YouTuber's criminal history
In 2016, Los Angeles police arrested him for climbing up the letter "D" of the Hollywood sign.
He also spent five days in an Egyptian jail after being caught climbing the country's historic pyramids.
On another occasion, Zdorovetskiy also stole the spotlight from a soccer match between Argentina and Germany during the 2014 World Cup in Brazil when the prankster ran across the field interrupting the match.
The YouTuber has now been arrested by Miami Dade police for an incident that occurred on Sunday, April 12.
According to the police report, Zdorovetskiy attacked a woman who was jogging, beating her in the face and chest several times after knocking her to the ground.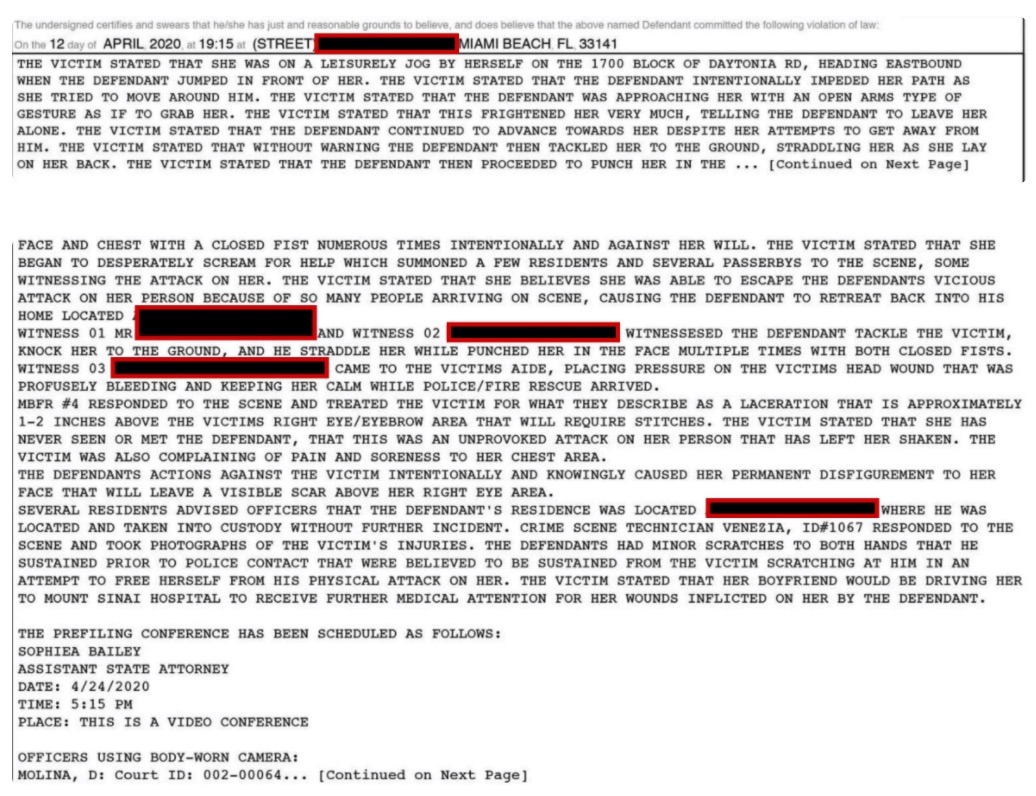 According to information presented by the Miami Beach Police Department, the woman began to scream for help, alerting nearby people.
As soon as people began to realize the situation, Zdorovetskiy fled. Upon arriving at the scene, the woman had a 2-inch laceration over her right eye, which required several stitches.
It didn't take long for the police to find the joker hidden in a nearby house, and they arrested him.
The officers discovered when questioning the victim that she did not know Zdorovetskiy, and therefore the reasons for the attack are unknown.
The YouTuber this time has been accused of aggravated assault and is currently on bail. Zdorovetskiy has yet to comment on the attack.