Felicia Sonmez, a reporter from The Washington Post, has deleted a series of insensitive tweets about NBA legend Kobe Bryant who tragically passed away in a helicopter crash earlier today – along with his 13-year-old daughter, Gianna.
The nation was shocked when they heard that Bryant and his daughter had died in the crash and took to social media to share their condolences.
However, as Twitter timelines became filled with mourning fans, Sonmez instead used the sensitive moments soon after the deaths to tweet out a three-year-old article containing rape allegations against Bryant.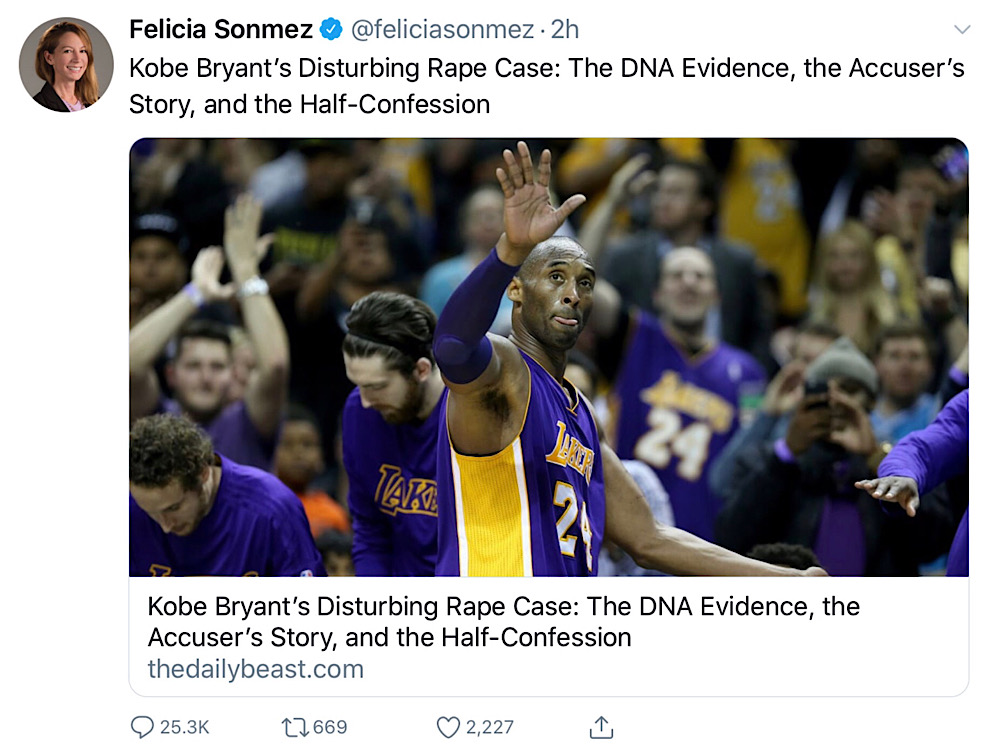 Twitter users were shocked by the insensitive nature and timing of the tweet, that soon became heavily ratioed.
Washington Post treated Soleimani and Al Baghdadi with more respect than they gave Kobe
You @washingtonpost reporters really can't help yourselves, can you? https://t.co/Mn2p13mjS5
This is gross. A woman lost her husband and child today. Kids lost their father and sister. Children all over the world lost their hero. People are grieving. Maybe give it a day before you trample on the memories of the deceased.

— Bridget Phetasy (@BridgetPhetasy) January 26, 2020
WaPo reporter @feliciasonmez trades soul for relevance pic.twitter.com/EGXzHBYvmR

— Jessica Fletcher (@heckyessica) January 26, 2020
Seriously? How low and trashy must you be. The man and his daugther just died, his family is dealing with unconscionable pain. You couldn't wait to post this? Smh @washingtonpost, people expect better from a journalist who represents your band! https://t.co/7UcP2zpUEF

— Shermichael Singleton (@Shermichael_) January 26, 2020
But Sonmez initially didn't take the criticism of the tweet on board and instead framed herself as the victim of harassment and told those responding to her tweets: "You might want to consider that your behavior says more about you than the person you're targeting."
Sonmez's defense was that she wasn't the one that wrote the article and that, regardless of timing, "any public figure is worth remembering in their totality."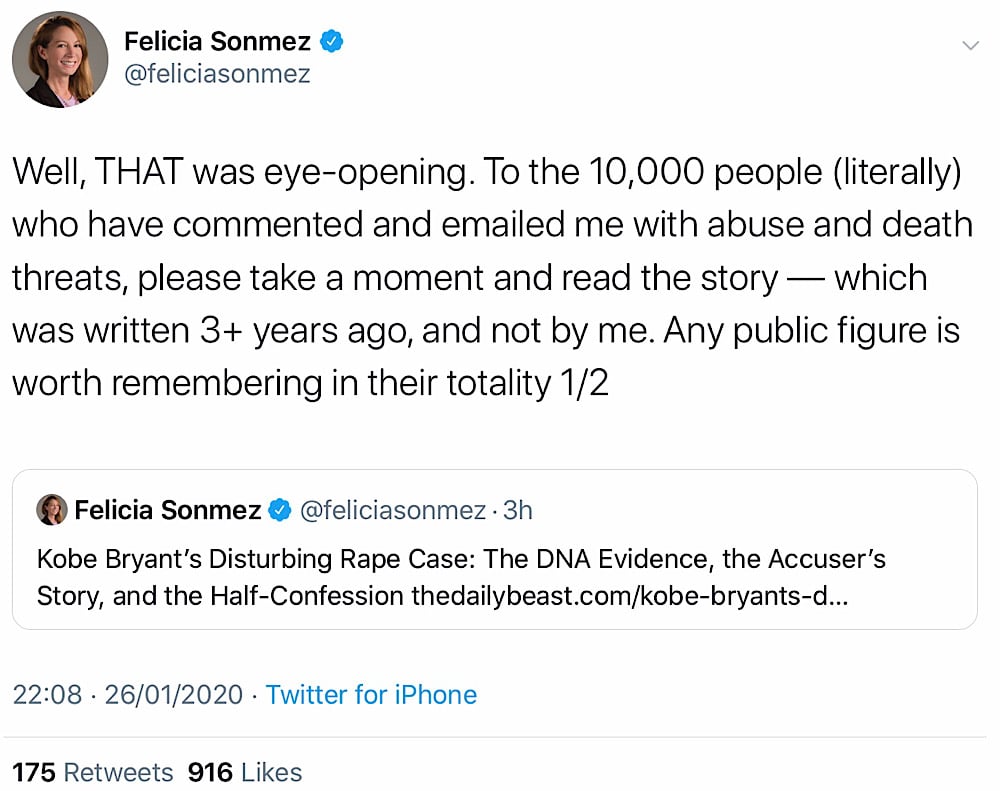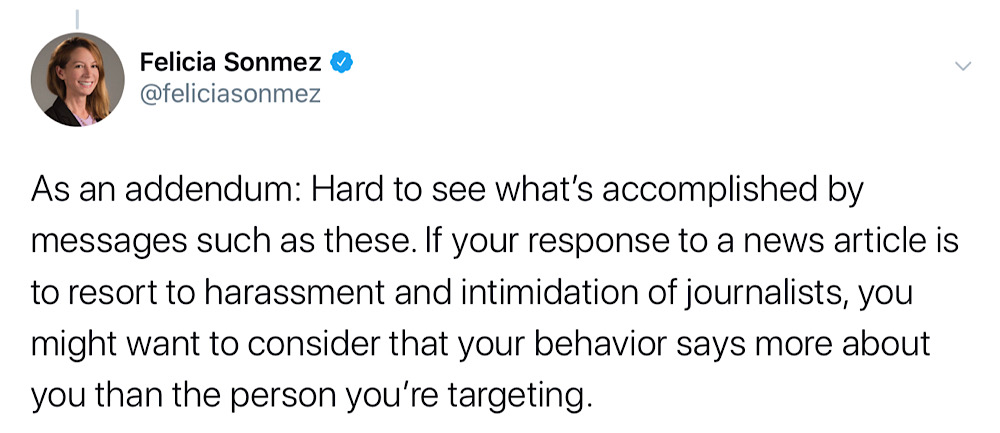 This resulted in even more appalled responses from Twitter users who urged Sonmez to take a step back from Twitter and learn when to not comment.
https://twitter.com/ali/status/1221560869403926530
This ain't the time. Learn when and when not to comment

— Laker's Yoda (@Mlepe37) January 26, 2020
The fact that you're carrying on with your delusional psychobabble instead of deleting the tweet quickly, speaks volumes of your character, not ours.

GTFOH

— JG (@joeygilbertinc) January 26, 2020
https://twitter.com/seanmdav/status/1221562668227670023
Sonmez has since deleted the insensitive tweets and been suspended by The Washington Post as it investigates whether the tweets violated The Washington Post newsroom's social media policy.