YouTube appears to be responding to at least some of the mounting criticism it's facing for censoring several popular coronavirus videos and has started reinstating some of the videos that it initially took down.
One of the videos that was reinstated earlier today is an interview with Professor Karol Sikora, an oncologist who is the Dean of Medicine at the University of Buckingham and former director of the World Health Organization's (WHO's) Cancer Program.
In the video, Sikora offers an optimistic perspective on the coronavirus by suggesting that the virus is showing signs of petering out and also warning that fear would be more deadly than the virus.
The video was initially removed from the Unherd YouTube channel for "violating guidelines" but YouTube later reversed the decision.
Freddie Sayers, the Executive Editor at Unherd, tweeted that YouTube was "no doubt persuaded by the huge negative attention they were getting" on Twitter.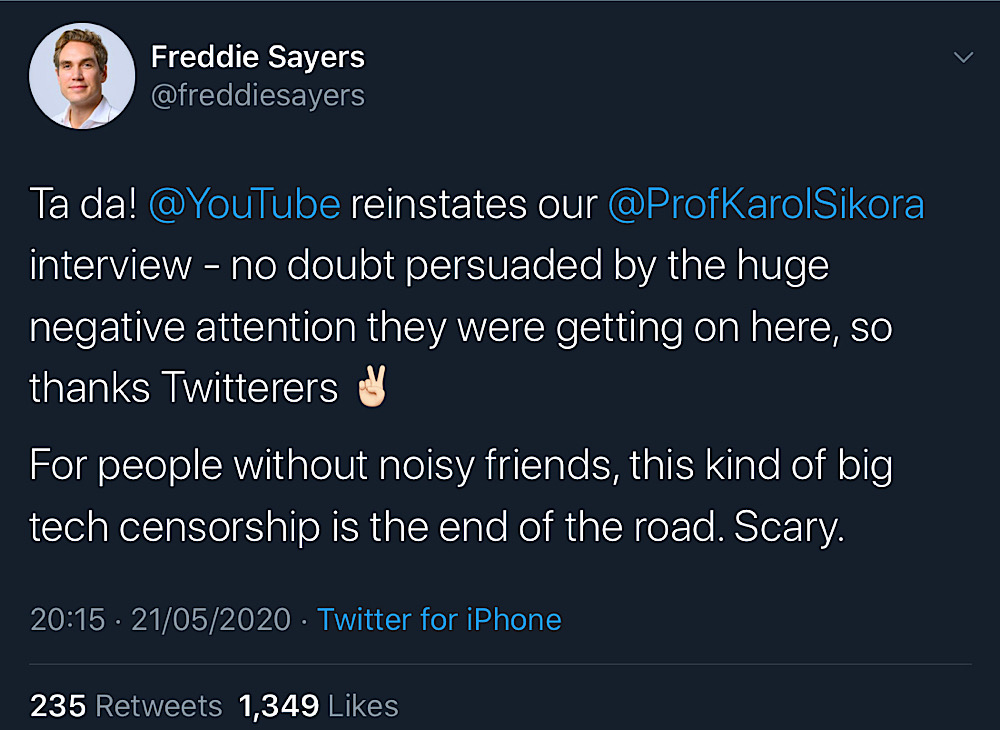 YouTube also reinstated a video report presented by Sharyl Attkisson at Full Measure News yesterday.
In this video, several medical doctors suggested that the drug hydroxychloroquine might be useful in treating the coronavirus.
YouTube initially took down the video and claimed it was "dangerous" before backtracking and restoring the video.
After the video was removed, Attkisson said the takedown was part of "organized efforts" and cited a Media Matters article that claimed the video was "downplaying risk of death."
"It's very frightening because I feel like if something's not done, in five years, we're going to be telling our kids, 'There was once a time we could get any information we wanted on the internet.' That's changing. We can't anymore," Attkisson said in response to the takedown.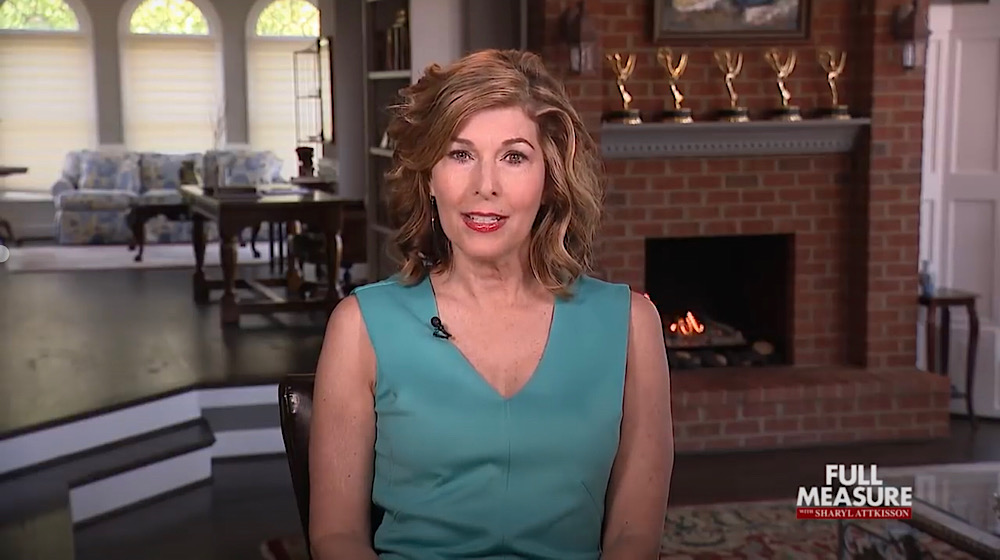 The reinstatement of these videos suggests YouTube is listening to criticism of its coronavirus rules when the backlash reaches a critical mass.
Before these reinstatements, YouTube had been taking a hard line against what it deems to be coronavirus misinformation and banning anything that goes against the WHO or that "might" encourage people to ignore stay at home advice.
In the last seven days alone, this has resulted in several popular videos being taken down including Dave Cullen's interview with Professor Dolores Cahill on the Computing Forever channel and a video from epidemiology researcher Knut M. Wittkowski which had racked up millions of views.
YouTube CEO Susan Wojcicki recently admitted that there's a double standard when moderating what the platform deems to be "unsubstantiated" coronavirus health information but had stuck by the controversial policies.
Now it appears the mounting criticism may be encouraging YouTube to reassess and in some instances, make changes to this hard line approach.