•  YouTube Rewind 2018 has accrued over 10 million dislikes in just seven days
•  It has become the site's most unpopular video and the fastest video to achieve such a high number of dislikes
•  The backlash against the video reflects YouTube viewers and creators growing frustrations with the platform which has faced heavy criticism in 2018 for mass censorship and demonetization
•  This divide is likely to push a record number of creators and fans to YouTube alternatives in 2019
YouTube Rewind 2018 has just become the most disliked video on the site, racking up a staggering 10 million dislikes in one week. The previous holder of this prestigious award was Justin Bieber's music video for the song "Baby" which was posted to the site in February 2010 and took over a year to accrue 1.17 million dislikes .
This video is reflective of a turbulent 2018 for YouTube with many fans and creators becoming disenchanted with the site for its continued censorship and demonetization practices.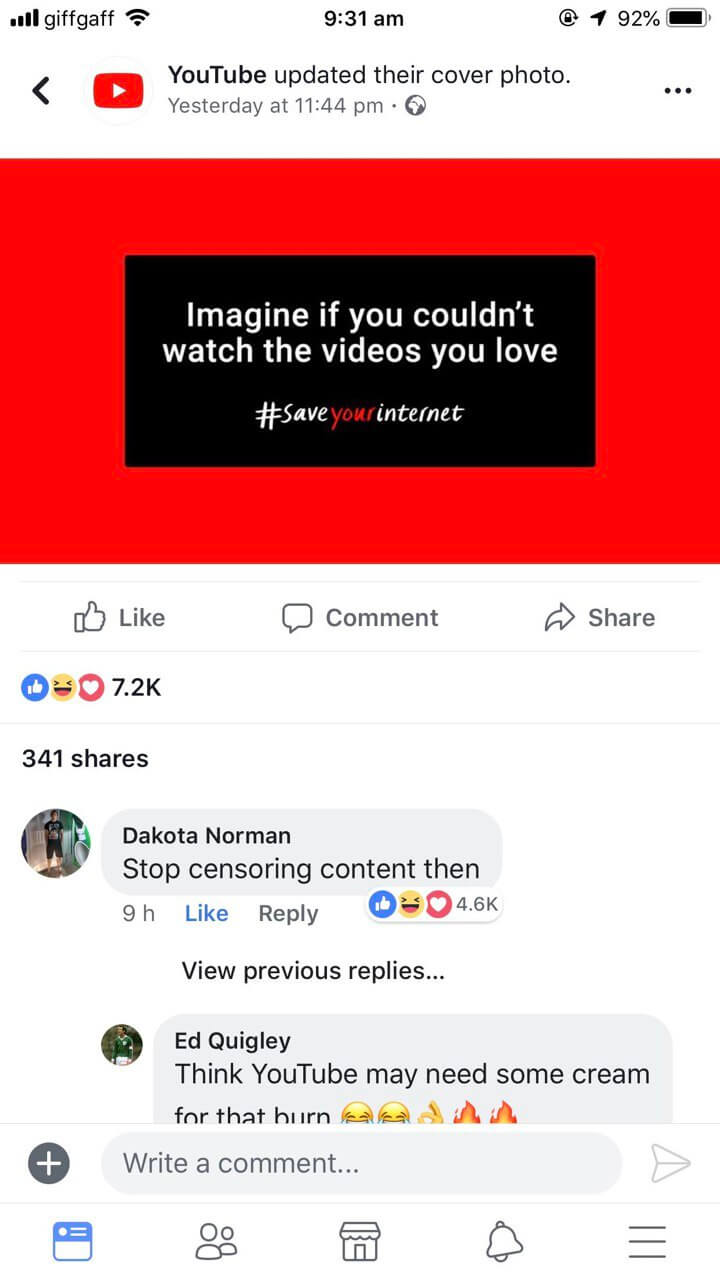 Some of the main criticisms of the YouTube Rewind 2018 video include that it doesn't feature YouTube's most subscribed creator – PewDiePie , that it focuses on celebrities over creators, and that it fails to highlight some of YouTube's biggest moments from 2018 such as the Logan Paul vs KSI fight.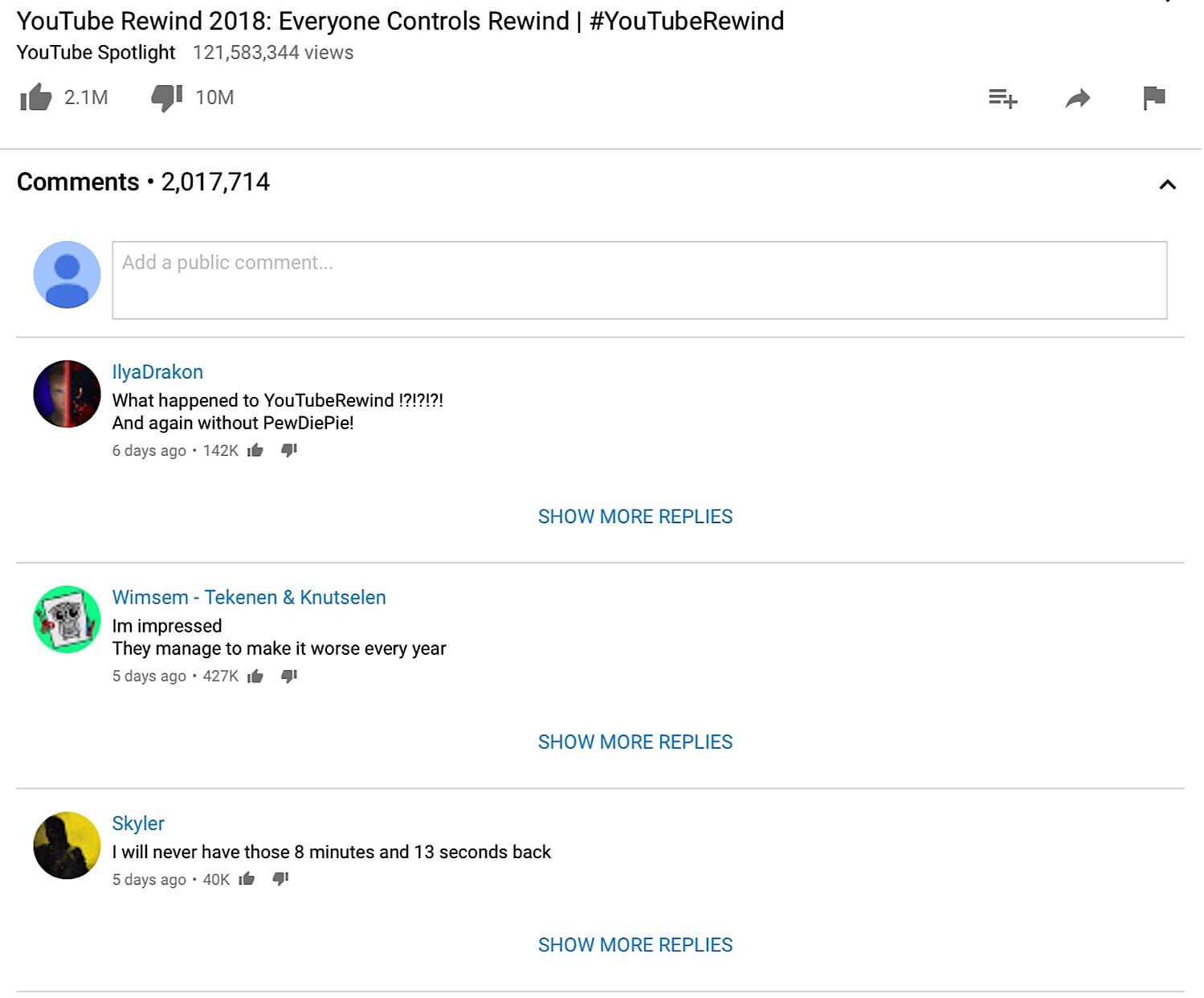 Unfortunately, this backlash appears to have fallen on deaf ears with YouTube releasing the following statement after the video passed 100 million views:
"Every year when we release our Rewind video, our number one goal is getting the community to engage with it. This includes liking and disliking the video. With millions of comments, millions of likes and dislikes, and more than 100M views, we're pleased with the results."
Not only is this statement surprising but it also does nothing to address the main concerns of fans and creators. Based on this statement and YouTube's actions in 2018, the company is going to become even more disconnected from its fans and creators in 2019.
If you're looking for YouTube alternatives that promote free speech, support their creators, and listen to their fans, now is the time to make the switch. This post highlights some of the best YouTube alternatives and they're likely to be huge in 2019.
By setting up an account with these alternatives today, you can be part of something special and help create a free and open Internet that's not controlled by big tech corporations.
RELATED: Tired of YouTube Censorship? Check Out These Alternatives