New statistics on the top 100 most subscribed YouTube channels are once again highlighting YouTube's huge swing in focus from independent YouTubers to corporations. Over the last nine years, this list has gone from being made up of 80% YouTubers to just 28% YouTubers.
The change is down to a rapid 52% uptick in subscriptions to corporate channels and mainstream celebrities on the platform – a change which is likely to have been influenced by YouTube's increased promotion of what it deems to be "authoritative sources" (legacy media outlets that YouTube deems to be trustworthy) over independent YouTubers and YouTube paying mainstream celebrities to start channels on the platform.

Now this top 100 list is mostly comprised of corporate brands and celebrity channels such as Indian music label and movie studio T-Series, WWE (World Wrestling Entertainment), pop stars Justin Bieber and Katy Perry, and talk show The Ellen Show.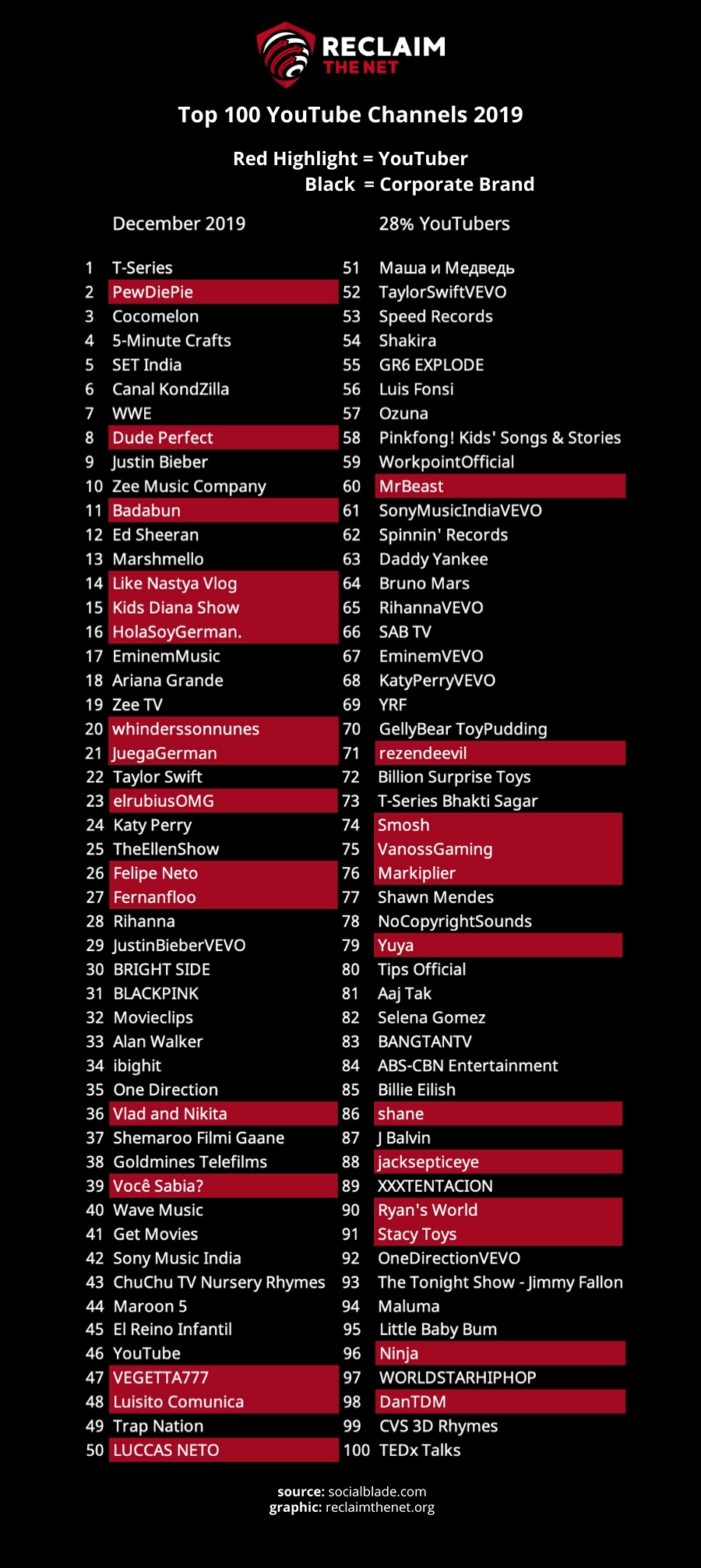 Recent statements from YouTube and its CEO Susan Wojcicki suggest that this trend of corporations taking over YouTube is something the company wants to continue going forward.
In an interview last Sunday on CBS's 60 Minutes, Wojcicki said YouTubers won't be recommended during breaking news events and "authoritative sources" will be prioritized.
And YouTube's upcoming COPPA changes are likely to make it increasingly difficult for YouTubers, with data suggesting that these changes will slash creator ad revenue by as much as 90%.