The House Judiciary Committee GOP was censored on Facebook for criticizing President Biden's student loan handout plan.
On Wednesday, Biden announced that he will be delivering on one of his campaign promises to forgive student loans. He said he would cancel $10,000 of student loan debt for certain borrowers who make less than $125,000 a year and up to $20,000 for recipients of Pell Grants. He also extended the student loan payments pause to the end of the year.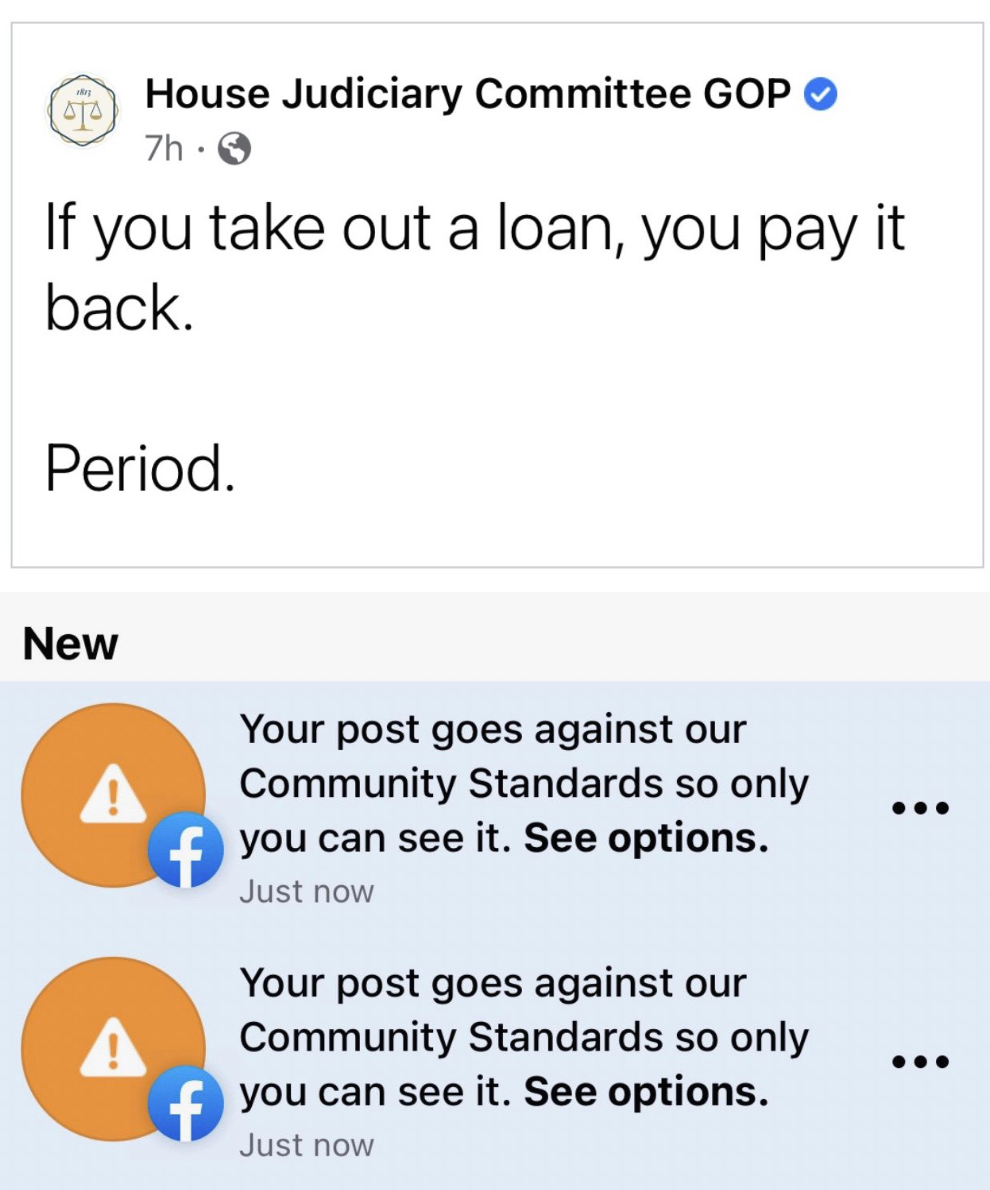 Republicans on the House Judiciary Committee criticized the move. In a Facebook post, they wrote: "If you take out a loan, you pay it back. Period."
Facebook removed the post for violating its Community Standards.
The House Judiciary GOP account shared the news on Twitter, writing: "WOW: @facebook says our post about paying back loans violates their 'community standards.' Big Tech's at it again."
The censorship is yet another example of Big Tech's bias against conservative views, and the lengths they go to squash criticisms of the Biden administration.