Weibo banned Wang Sicong, an internet influencer and the son of Dalian Wanda Group founder Wang Jianlin, from posting after he questioned the efficacy of the Chinese medication Lianhua Qingwen, which is used for Covid.
Weibo banned him for a "violation of related laws and regulation," but did not specify which laws he had violated.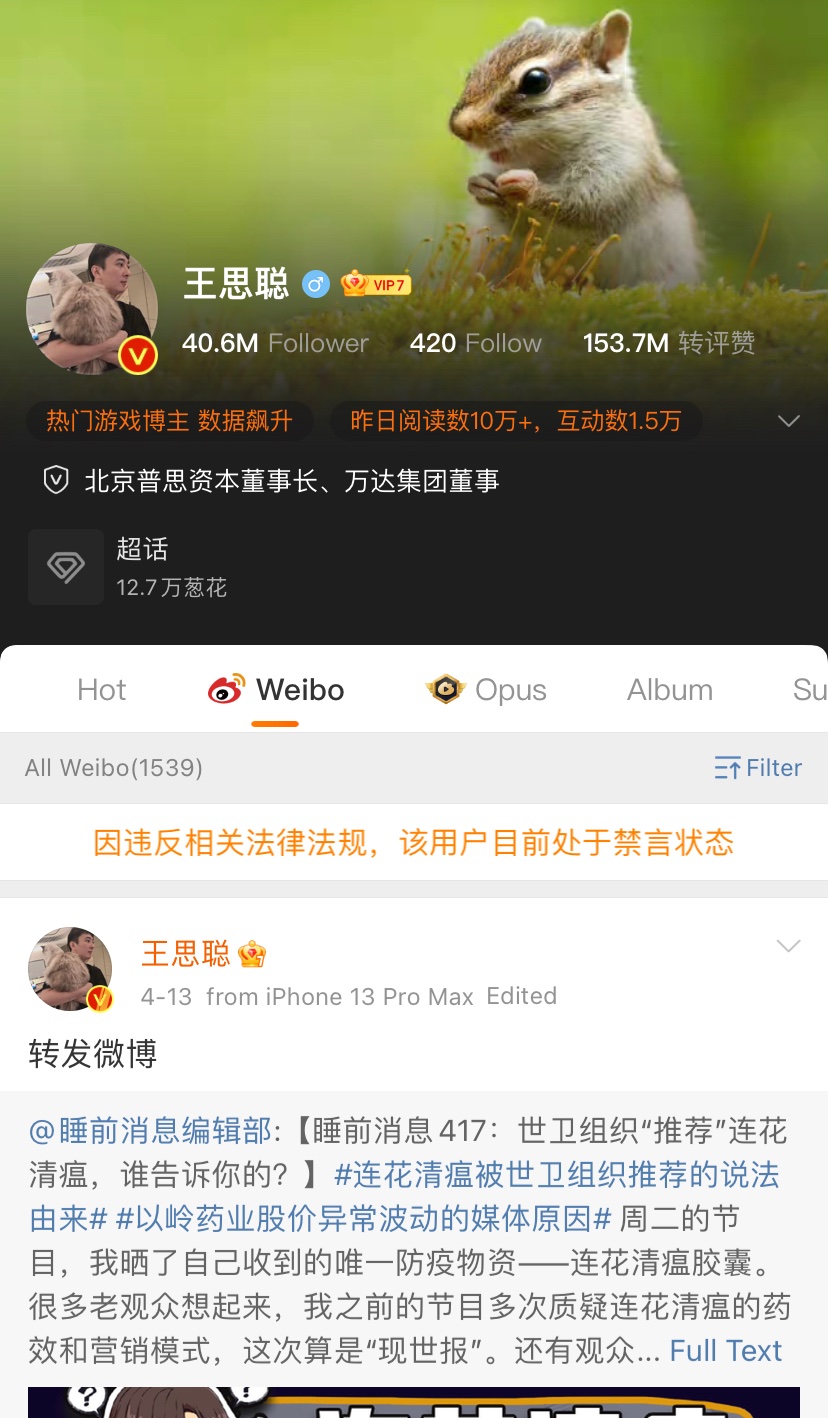 His last post was a repost of a post claiming that the WHO had never recommended Lianhua Qingwen for COVID-19 treatment. The post also questioned the efficacy of the medication and called for scrutiny of its manufacturer.
Wang had also posted on Weibo that the manufacturer of the medication should be investigated by the China Securities Regulatory Commission but he deleted that post an hour later.
The medication has been widely used in China to treat Covid and is currently being distributed in locked-down Shanghai.
As a son of a tycoon, Wang's posts often stir up debate and he tends sharing remarks that challenge the government's forced narratives.