Over the last few months, the Recording Industry Association of America (RIAA) has been sending anti-circumvention Digital Millennium Copyright (DMCA) notices to Google in an attempt to get YouTube MP3 and MP4 ripping sites removed from search results.
Downloading music is one of the many use cases for these YouTube rippers with other legitimate and legal use cases including downloading video clips to be used in a way that complies with fair use principles (a provision in copyright law that allows copyrighted content to be used without permission from the copyright holder for transformative purposes such as commentary, criticism, and parody) and downloading non-copyrighted content.
Despite there being many legitimate use cases for these sites, the RIAA has managed to get thousands of YouTube ripper URLs delisted from Google Search on the grounds that the service they provide circumvents the protective measures YouTube has in place to prevent unauthorized copying and downloading of music.
The RIAA has targeted five of the top YouTube ripping sites through these anti-circumvention DMCA notices: 2conv.com, flvto.biz, y2mate.com, yout.com, and youtubeconverter.io.
However, while many of these sites' URLs have been delisted in response to the anti-circumvention DMCA notices, new data shows that the RIAA's takedown attempts have actually done little to affect the Google Search rankings or traffic to many of the top sites in this space.
The data was collected by piracy tracking company MUSO and published by piracy news site TorrentFreak and shows traffic to YouTube rippers before and after the RIAA started filing these anti-circumvention DMCA notices.
According to the data, total traffic and Google Search traffic to these sites has remained stable and there's no sign of declining visitor numbers.


The reason for the relatively stable traffic numbers appears to be down to the YouTube MP3 and MP4 rippers switching to new URL structures in order to remain visible in Google Search results.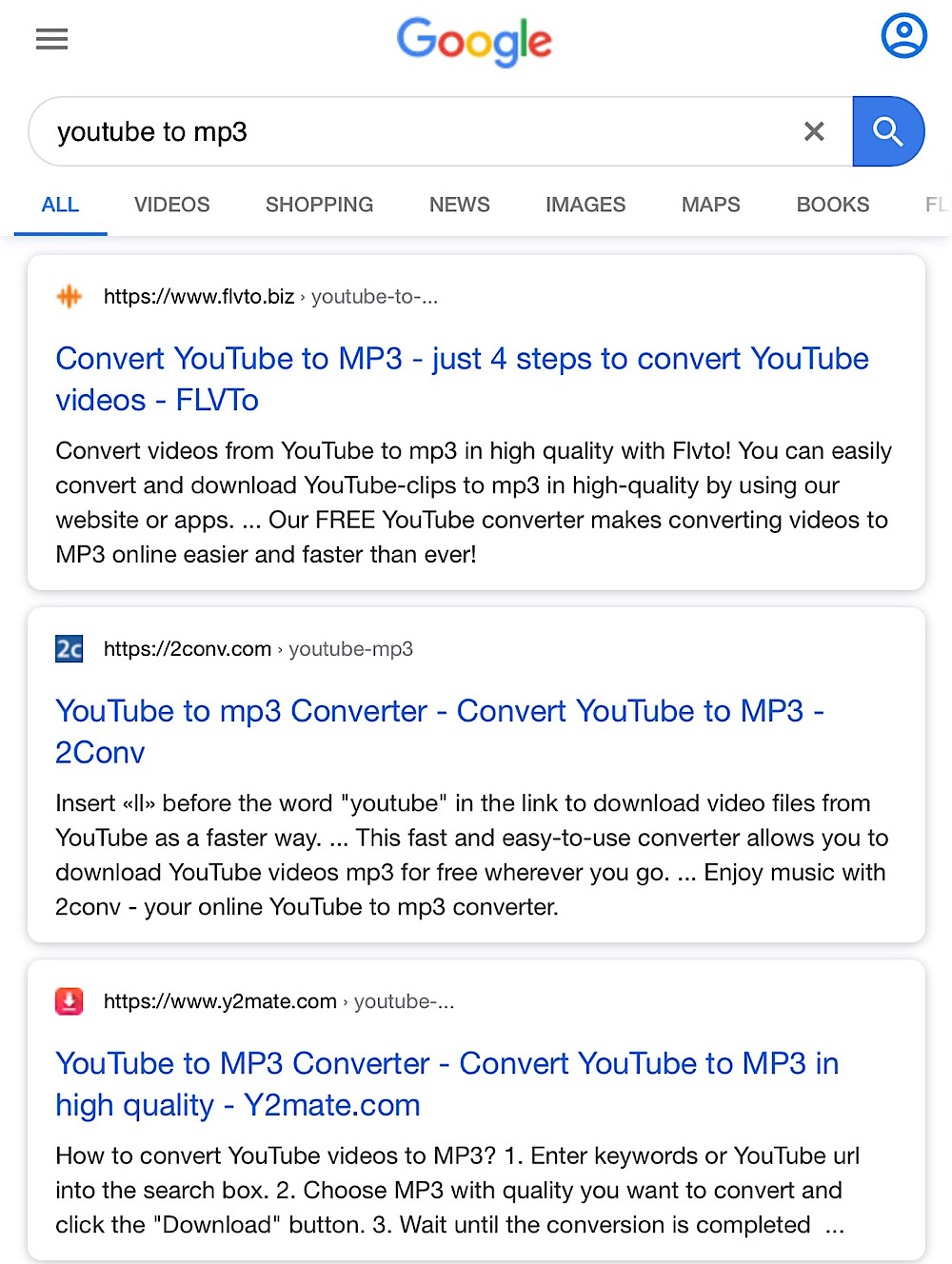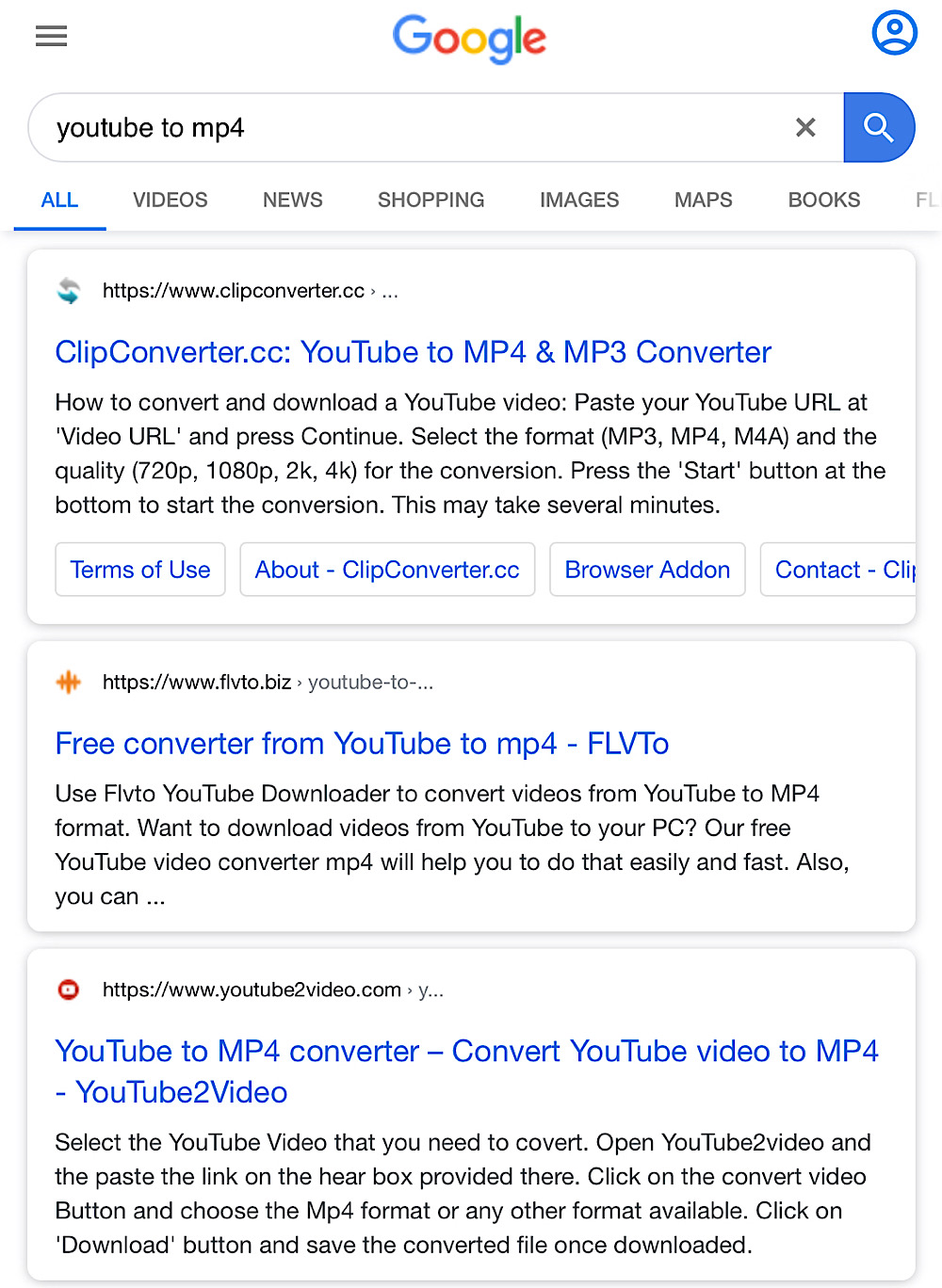 Before the RIAA attempted to get these sites delisted from Google Search, YouTube had attempted to block them in July last year.
However, like with these anti-circumvention DMCA notices, YouTube's attempts to block these MP3 and MP4 rippers were largely ineffective and several large ripping sites easily bypassed the blocking measures YouTube put in place.
While the attempts to take down these sites have proven largely fruitless, YouTube's blocking measures have had one major scalp – OnlineVideoConvertor.com.
According to MUSO's stats, OnlineVideoConverter.com was the most popular YouTube ripper last year and had 207 million visitors in March 2019.
However, in July 2019, it suspended its YouTube ripping service and now only provides ripping services for other video sharing platforms.
MUSO's stats show that total traffic to the site has dropped by 93% since March 2019 with it bringing in 15 million visitors in February 2020.