The internet is full of noise and sometimes it's hard to get the information that you want to stay up to date with directly, without having to wade through the noise of social media platforms. And sometimes, you want to stay up to date with Tweets, YouTube videos, podcasts or Reddit posts without having to create an account on these platforms.
1Feed is a brand new web app that gathers content from all your favorite sources and displays them in one feed. According to its website, "The internet is noisy," so it helps by providing a "quiet place on the internet, where you can focus on the people and content you care about."
1Feed works like traditional RSS feed readers, but supports other types of content, not merely RSS feeds.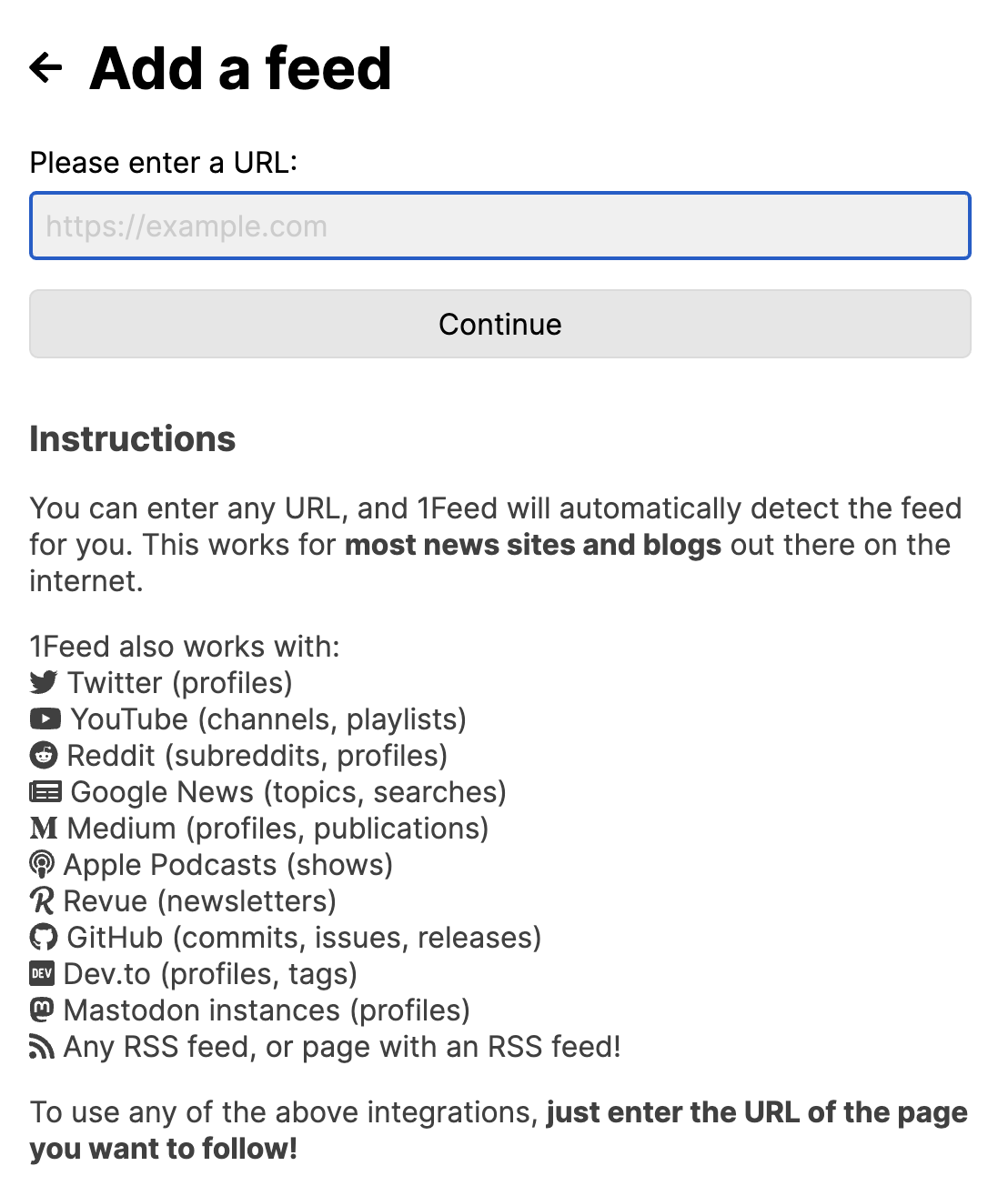 To start using the web service, you have to sign-up, a process that the 1Feed website claims takes a minute. After signing up, you can start adding your favorite sources, which you can separate into folders. To add a source, you only need the URL.
The service arranges updates from your sources in chronological order, displaying only the name of source or user (in the case of social media), title of the update, and the time the update was posted. Clicking on the title opens the source, while clicking on the source displays all the recent updates from the source on a new page.
The service is available in two tiers; the free version called Basic, and a paid version, called Premium. One of the limitations of the free version is that you're limited to two renameable folders.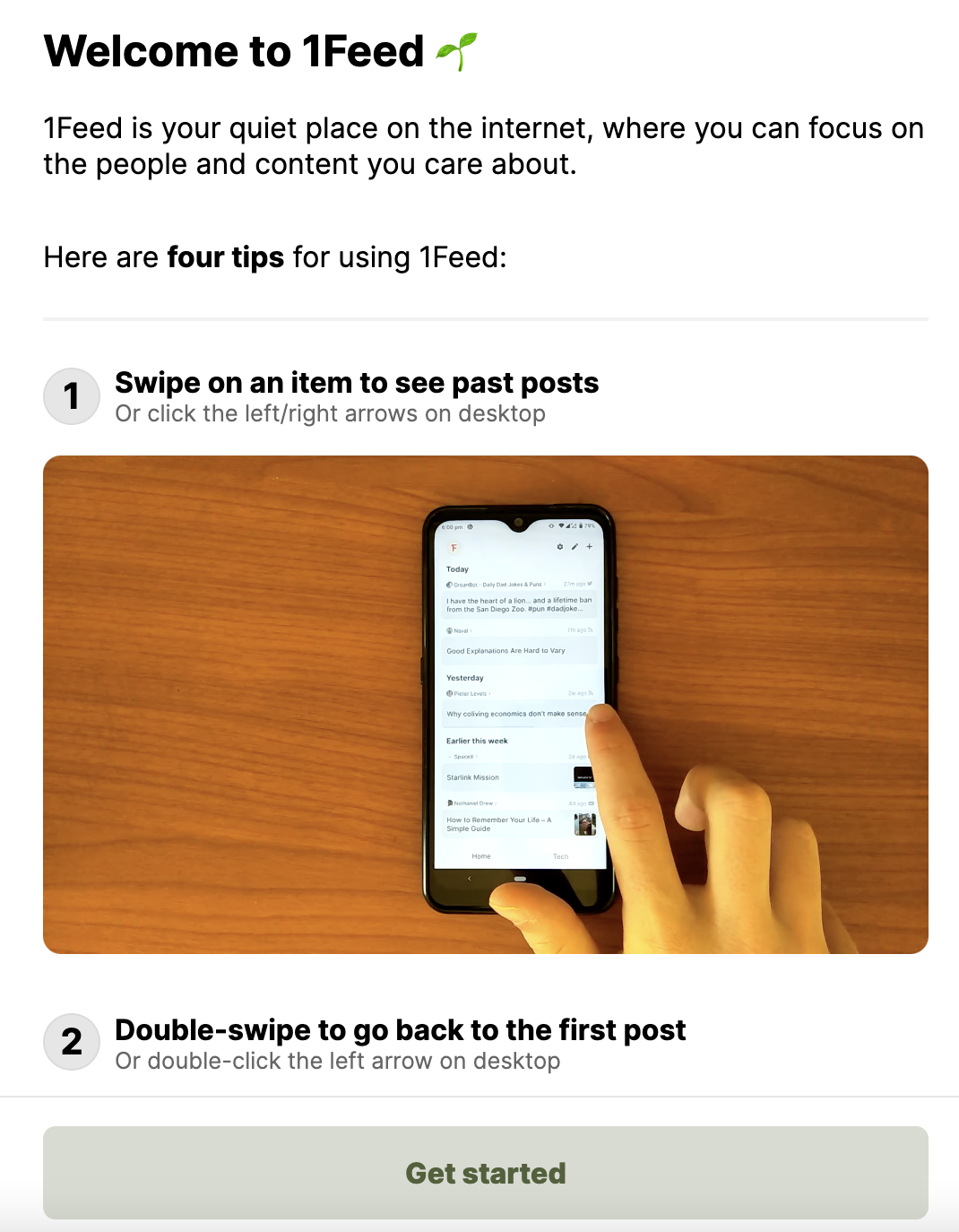 Additionally, the free version allows unlimited feeds which update after every 10 minutes.
The Premium version, available for $4.99 a month, with a discounted annual fee of $44.99, has no folder limitations (you can create as many folders as you like with as many sources as possible). Additionally, the feeds update every minute.
1Feed could be a good choice for anyone who wants a simple and easier way to keep track of multiple sources, be it for entertainment or professional use.