A survey published by the Pew Research Center, from data collected earlier in the year, shows that Americans have little faith that they are receiving fair and balanced reporting from their media outlets.
The poll, conducted in February and March, shows that as many as 79 percent of Americans think news organizations are biased toward one side in the political and ideological schism. This is an increase of 7 percentage points compared to just a year before.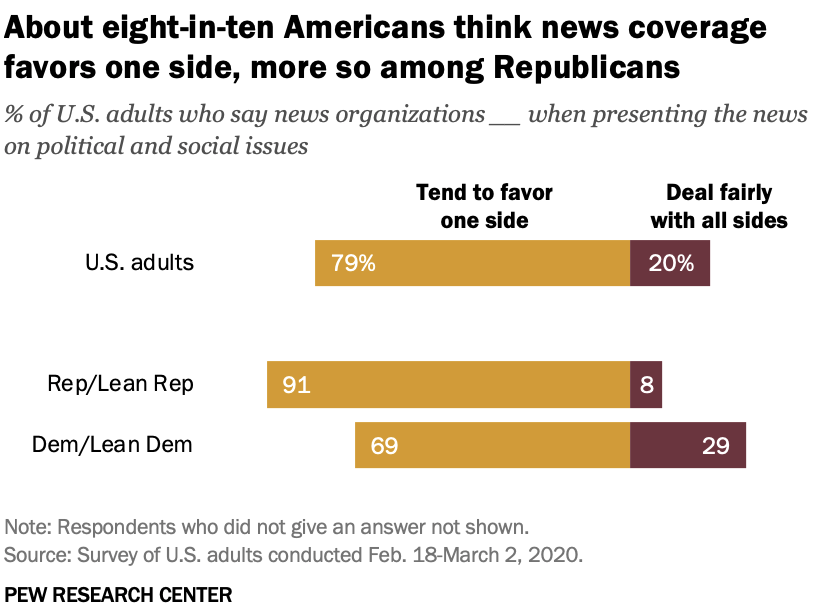 Broken down along partisan lines, this data shows that 91 percent of Republicans and those described as Republican-leaning don't think that news coverage of political and social topics is fair, while 69 percent of Democrats and those Democrat-leaning share that opinion.
The next question that arises logically is – who is behind the media's biased approach to news reporting? Here, respondents who believe this is the case overwhelmingly blame media organizations themselves, rather than journalists who work for them and report the news.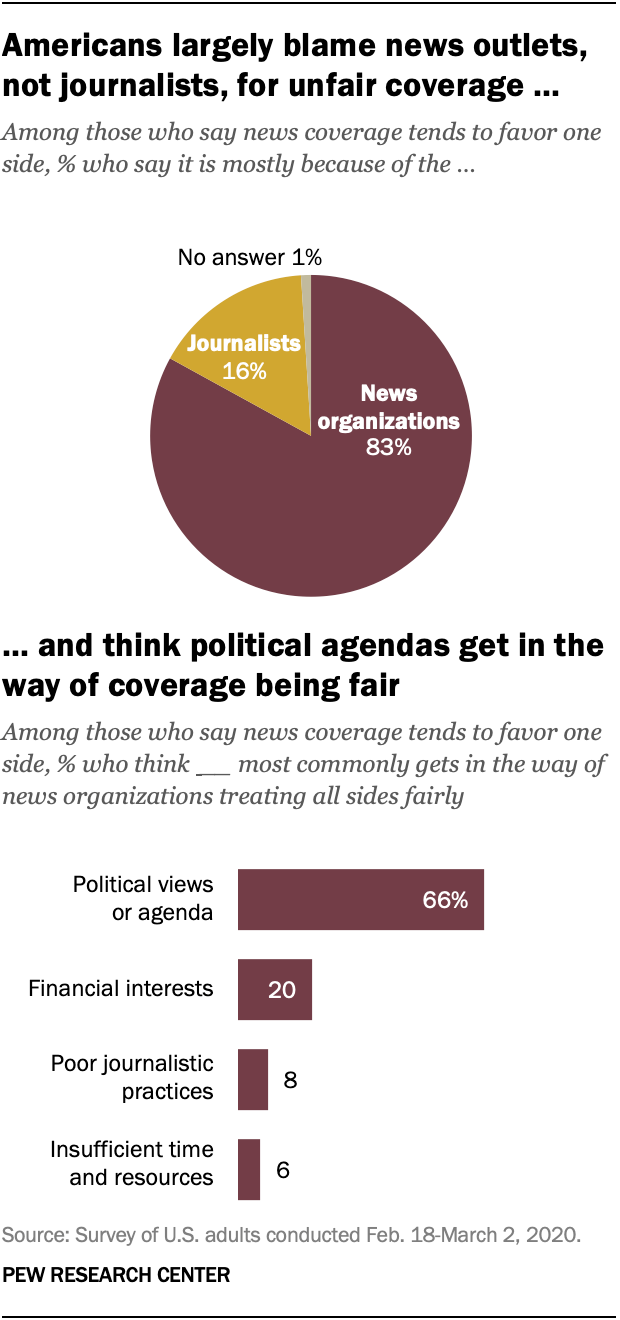 83 percent said news companies are the reason for biased reporting, against only 16 percent who said it was down to journalists. Republicans and Democrats agree on this point – 83 percent on both sides think that media outlets are to blame for unbalanced reporting.
As to the question – why would they be biased toward one side in the first place? – 66 percent said it had to do with their political views or agendas, followed by commercial interests, bad journalism, and a lack of time and resources.
When it comes to blaming news organizations' political agenda for the way they do their reporting, Republicans hold this view more often than Democrats (78 against 54 percent). In total, 20 percent of respondents cited financial interests – and here, Democrats are more likely (28 percent) than Republicans (11 percent) to believe that one should follow the money trail to discover why news reports tend to be biased.
At the same time, more than half of both Democrats and Republicans think journalists are "capable of distancing their own views from their reporting," the Pew Research Center said.
The survey included 10,300 randomly chosen respondents, while data is said to have been weighted so as to represent the US population by gender, race, partisan affiliation, etc.