Over the last few days, there's been plenty of controversy over the negative effects of Facebook's handling of the news. Reports that Facebook is only planning to pay a quarter of the publishers featured in its coming news section heightened concerns that the company would be using this section to discriminate against certain news publishers and selectively present the news to readers.
Now a new survey from The Pew Research Center has revealed that US adults are also highly skeptical of the way social media sites such as Facebook present the news on their platforms. The survey features responses from over 5,000 US adults who were quizzed on their attitudes towards the role social media sites play in delivering the news between July 8 and July 21, 2019.
One of the most notable statistics from the survey is that 82% of those surveyed believe that social media companies are biased towards certain news organizations. Of those that believe there is bias, 79% believe this bias is towards organizations whose coverage has a certain political stance and 56% believe this bias is towards "well-established" news organizations.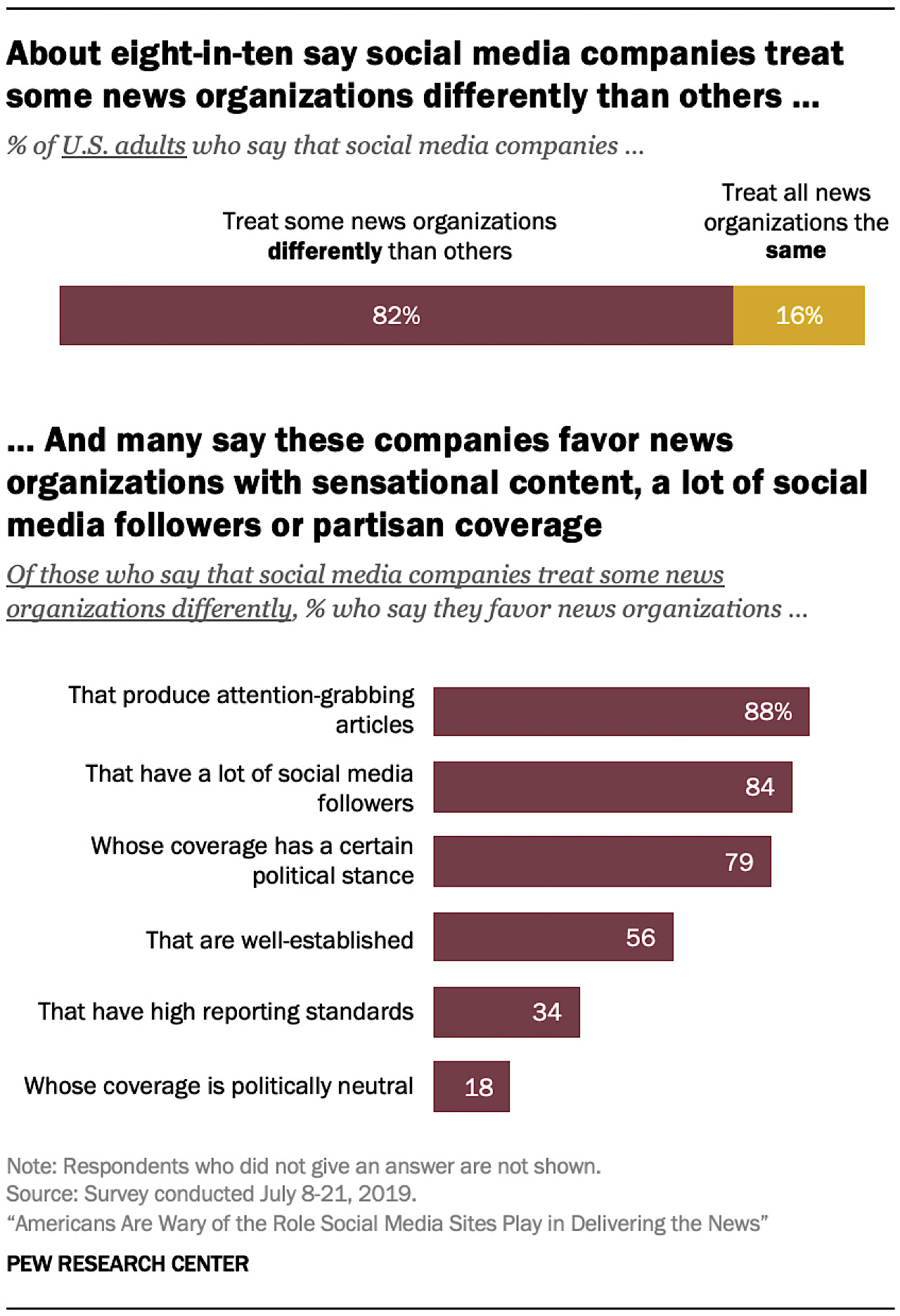 These responses are reflective of Facebook, YouTube, and other social media sites increasingly promoting what they deem to be "authoritative" or "trustworthy" news sources at the expense of independent creators.
Another significant revelation is that those surveyed said only 15% of the news they see on social media leans conservative.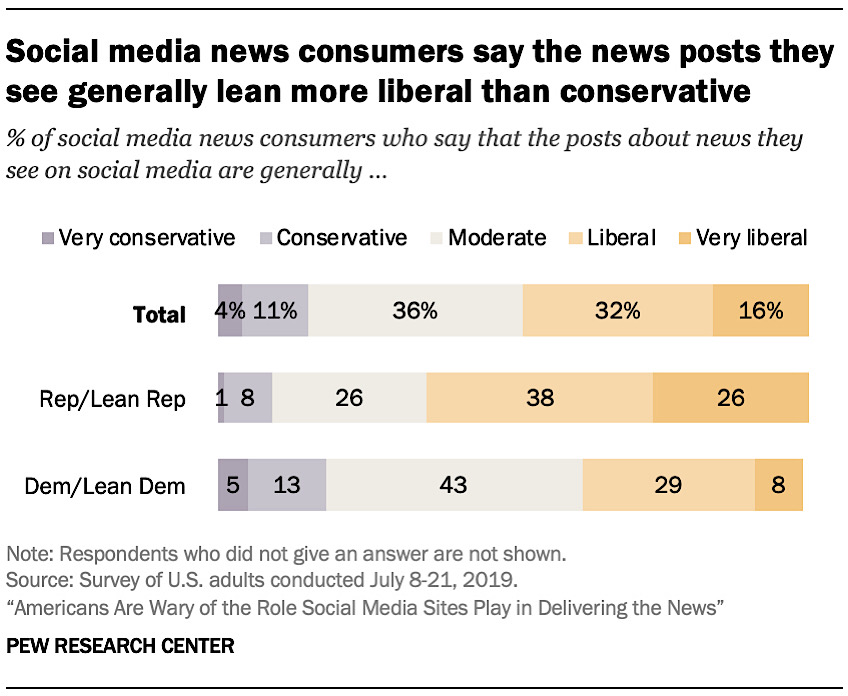 This also reflects the slew of investigative reports we've seen this year which suggest that the employees of and algorithms used by these social media companies often discriminate against conservative viewpoints – something that even Facebook CEO Mark Zuckerberg agreed with when his company was challenged on its "fact-check" of pro-life non-profit Live Action.
The survey shows that US adults have an unfavorable view of the way social media companies are influencing the news with 62% of respondents saying that social media companies have too much control over the news people see and 55% saying that social media companies' efforts result in a worse mix of news for users.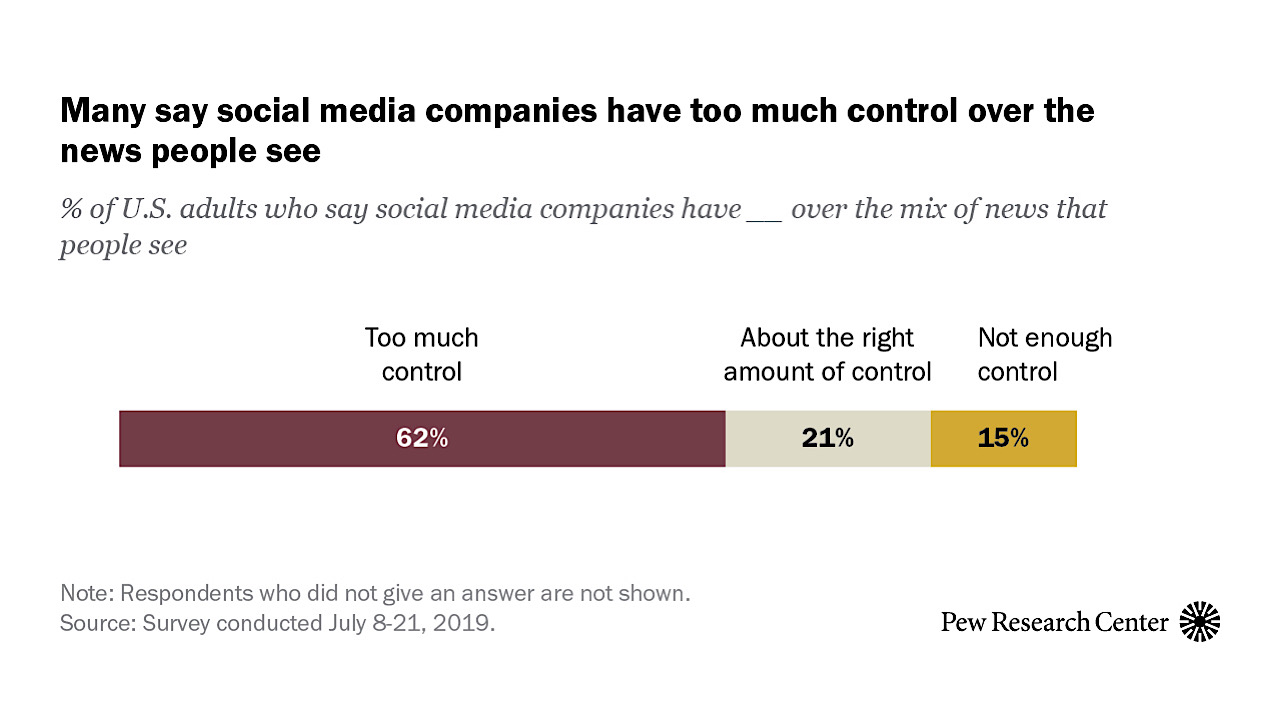 Despite being aware of the problems, the survey suggests that more US adults than ever are relying on social media platforms for their news. For the first time since 2016, over half of US adults (55%) are getting news from social media sites with 28% doing so regularly.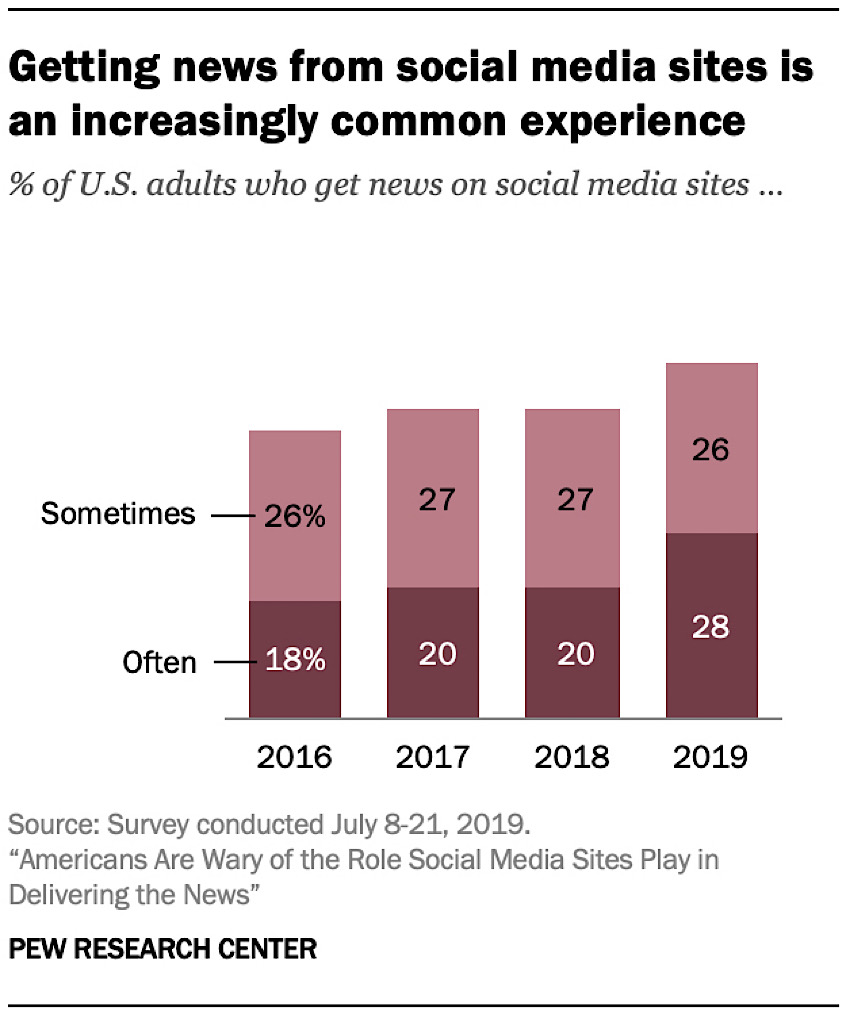 Defend free speech and individual liberty online.
Push back against big tech and media gatekeepers…