Mainstream media in the US prefers negative coronavirus stories, according to research for a working paper.
In a paper titled "Why Is All COVID-19 News Bad News?" the National Bureau of Economic Research (NBER) published its findings from research it conducted. The research organization found out that the US media coverage of the pandemic saga has been more negative compared to other English-speaking countries across the globe.
Researchers at NBER found out that about 54 percent of news articles from other parts of the world had a negative tone, compared to 91 percent in the US.
"US major media readers strongly prefer negative stories about COVID-19, and negative stories in general," the authors of the paper wrote.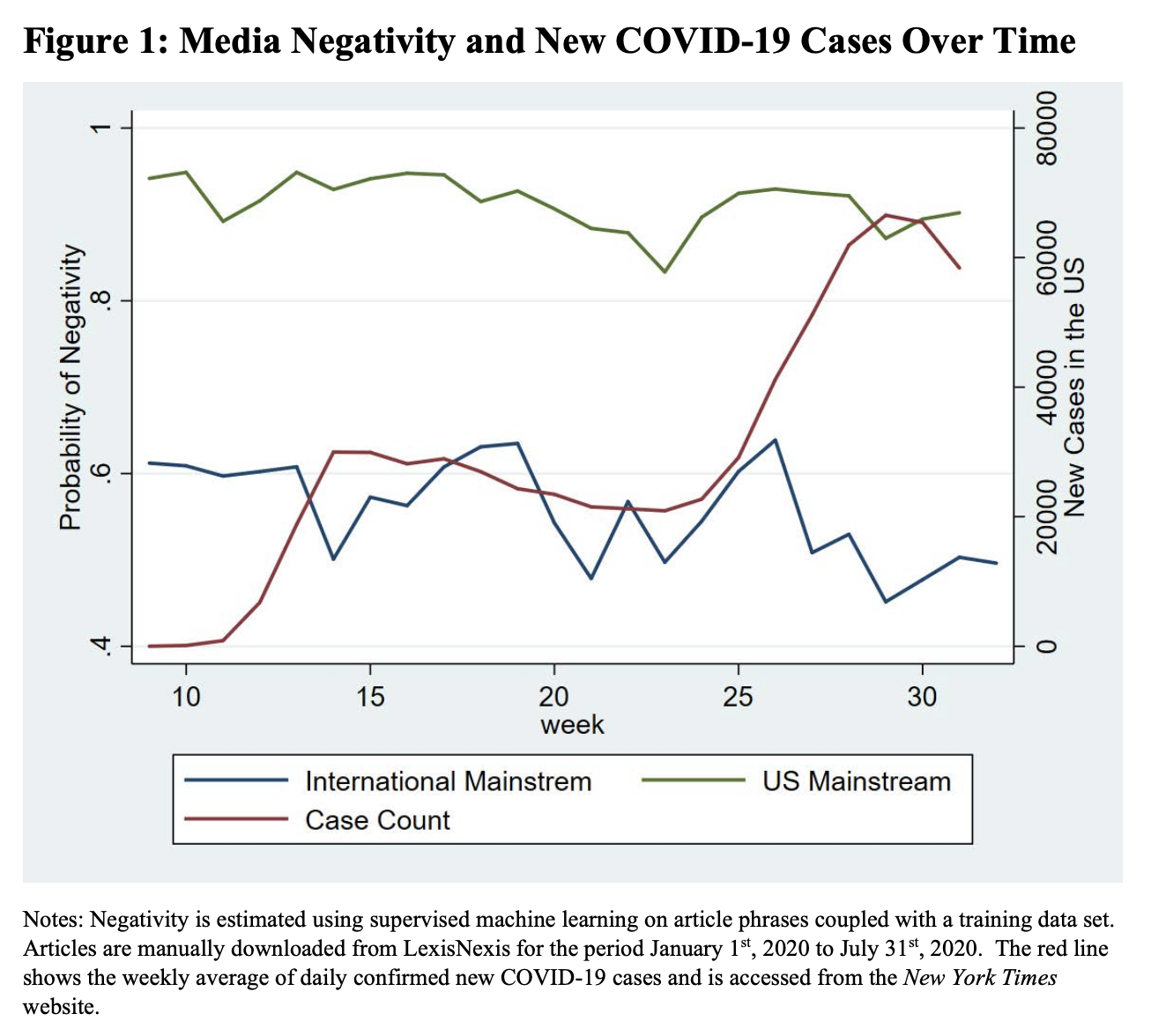 Even when the reported coronavirus numbers were declining, there were five times as many news stories about rising cases than those about decreasing cases.
The negative tone in coverage was more evident on two issues brought about by the pandemic; the reopening of schools and vaccines. On the issue of vaccines, the US media focused on "caveats from health officials and experts downplaying the optimistic timeline and past success."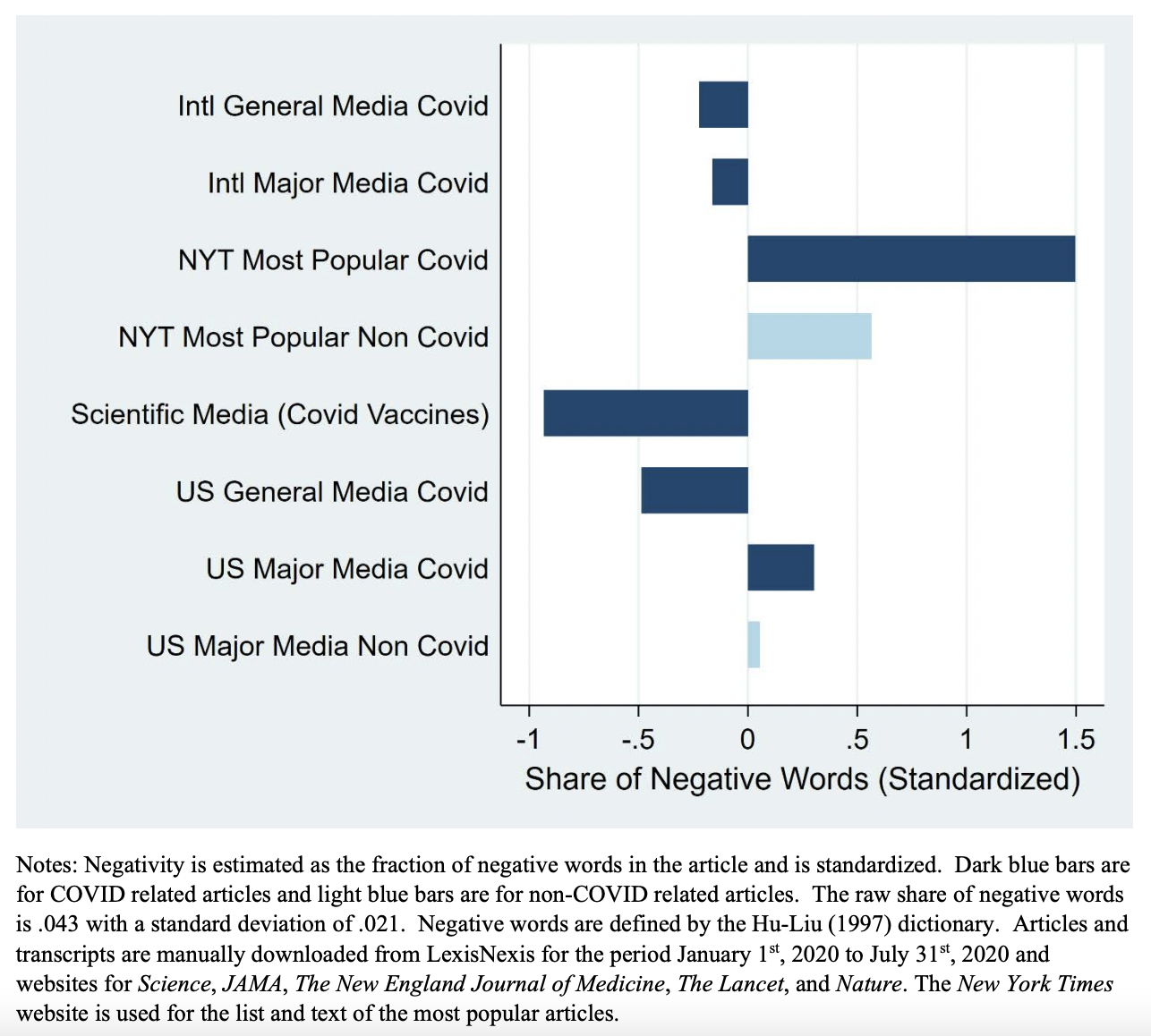 NBER also noted that the terms "Trump" and "hydroxychloroquine' received more coverage than all stories about companies and researchers developing vaccines."
The US media also had a negative view on the issue of reopening schools. However, news stories about reopening schools were more positive in other countries and the science supported the reopening of schools.
The researchers could not separate their findings based on political leanings.
"Negativity appears to be unrelated to the political leanings of the newspapers or network's audience," the authors of the paper wrote.