Update: Rival Bluehost is promoting and offering a hosting plan for just a few dollars per month to angered A2Hosting customers.
US-based web hosting provider A2 Hosting is struggling to recover from a ransomware attack that forced the company to shut down all its Windows servers. It has been two weeks since the attack had taken place and things are yet to be restored back to normal. Because of the downtime from shutting down windows servers, users have been bleeding money with each day that passes by.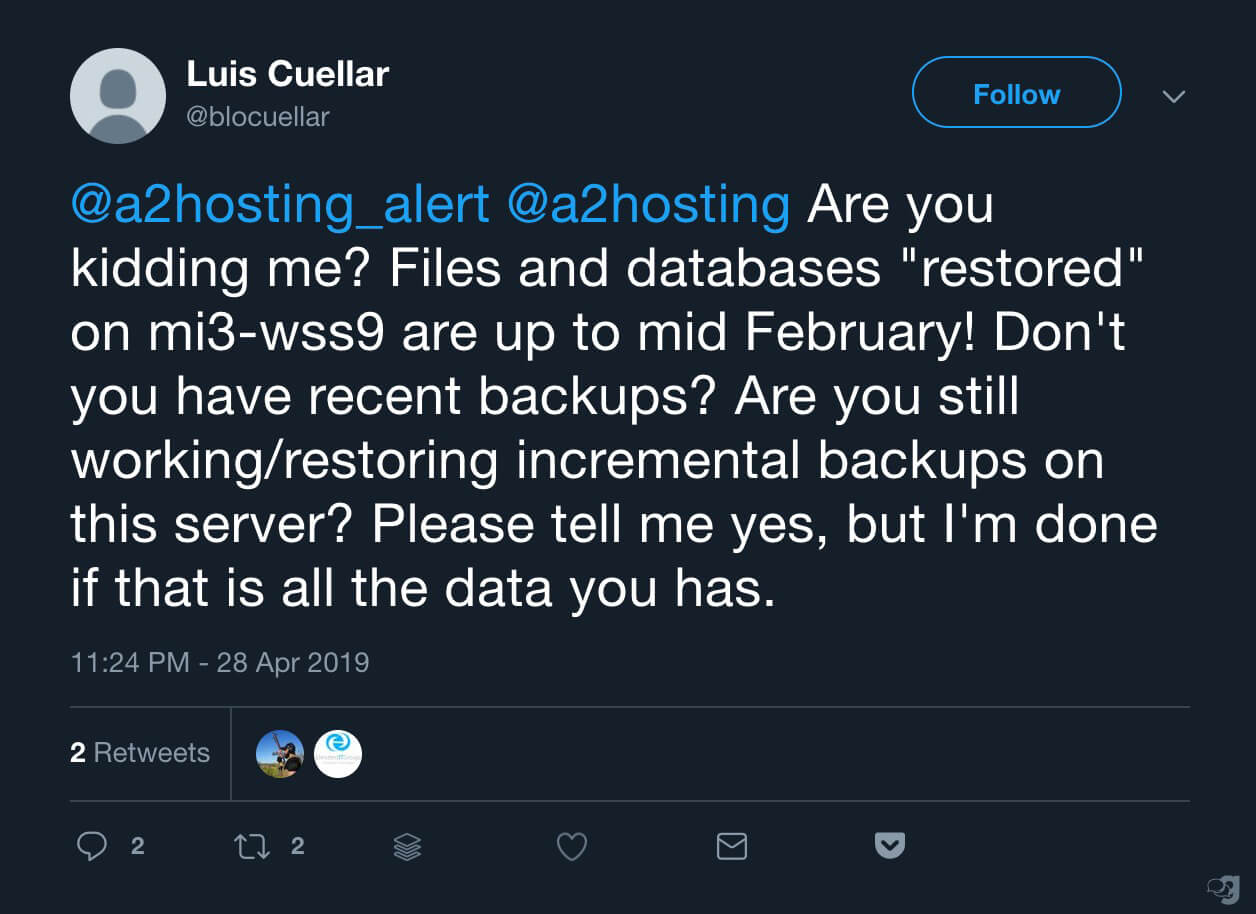 On 23rd April, malware seeped into the company's Windows operation. Based on the current information, it is said that this infection snuck into the company's network through a Singapore-based data center and spread to other Windows servers. As a countermeasure to stop the malware from spreading, the company shut down all its Windows servers. After the attack took place, customers found their files corrupted and a few found their files replaced with a .lock extension. This extension and the date of attack seem to indicate that this malware is a version of GlobeImposter 2.0 ransomware strain. The operators of this ransomware were active over the past few weeks.
Ever since the attack took place, things have not been smooth for A2 Hosting. While few services bounced back to life, users came to a horrifying discovery that their restored backups weren't up-to-date. Many users reported that their recent data was lost and the data backup only included their old but not the latest data.
While few users recovered from the attack, most complained about missing data, inconsistency and found old data with no traces of the latest data. Customers have been furious about losing money, time and hard work of all the years in a single attack due to the lack of robust security measures in place. However, A2 Hosting had mentioned in its Terms of Services that it was not responsible for the data loss and users are responsible for their data backups.
Outages and malware attacks like these teach us a simple lesson: backup your data regularly. Without depending on another party or a hosting company to back up your data, it is wise to back it up by yourself. Keep checking your backups and make sure that everything is in place.
Linux users of A2 Hosting had also suffered as the company was plagued from what it described as a "network connectivity issue" because of which all the users might experience service degradation. Many users reported that all their sites on the Linux servers went down.