Update 11PM Eastern: Joe Rogan has issued the following statement: "The episode that was uploaded to Spotify had some cache issues, and it wasn't working correctly on some devices so the engineers had Jamie re-upload it with the same date, thinking it would fix the problem but still play for everyone like it was never missing. Didn't quite work out perfect, which led to my phone getting hit up by people thinking it was removed. It works for me now, but some folks are still having trouble seeing it. They're working on it. It IS however fucking classic and amazing that this glitch only shows up in the Alex Jones episode."
Episode 1555 of the Joe Rogan Experience has disappeared from Spotify after complaints about Rogan interviewing Alex Jones and comedian Tim Dillon.
The episode was released on Tuesday October 27th and is still available on YouTube. However, as of the time of writing, Spotify appears to have pulled the episode as it is not currently appearing in the lineup.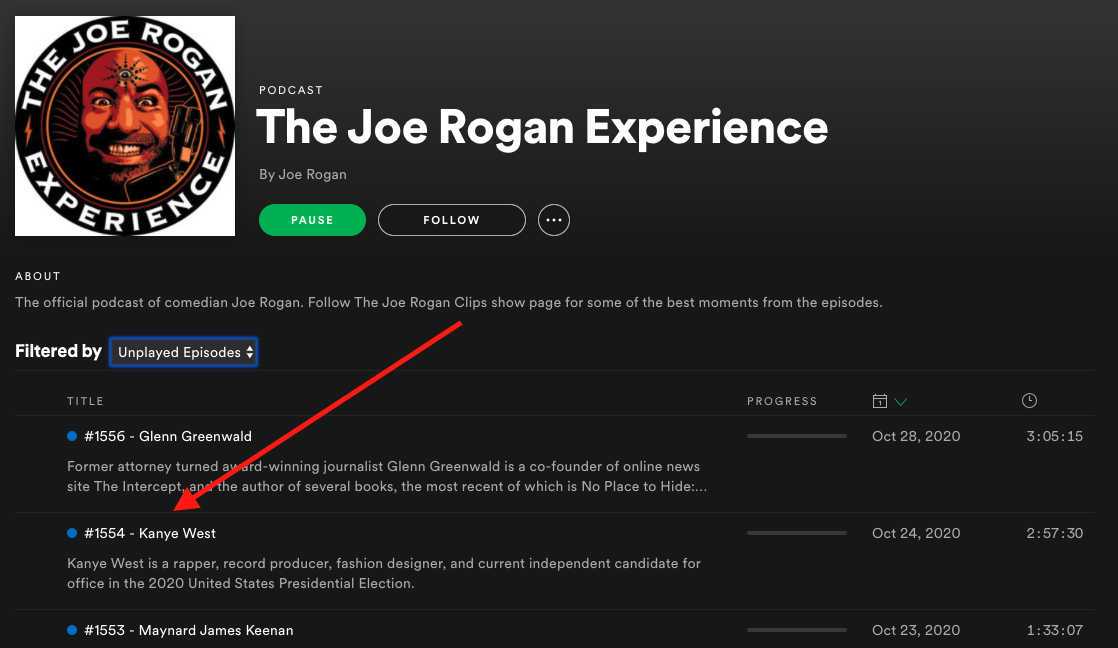 Not only did Alex Jones and Infowars get banished from all major centralized social networks last year, but the two episodes where he was a guest on the Joe Rogan Experience podcast also disappeared from the archives when Rogan moved his podcasting business to Spotify in September.
That's why it was a huge surprise to many in his audience to see Jones return to Rogan's show once again on Tuesday. Not only that, but the podcaster announced Jones would soon join him once again, along with Kyle Kulinski, for a live election day special.
On the face of it, asking Jones back shouldn't be controversial considering that the two previous episodes with him as a guest were among the most popular podcast episodes of all time, one of them receiving 22 million views on YouTube and millions of audio downloads.
But ever since Rogan's exclusive deal with Spotify – signed back in May and worth $100 million – came into effect last month he has been under pressure from more radical, intolerant employees of the streaming giant who criticized his past choice of guests that included figures like Jones, Milo Yiannopoulos, and others, and whose episodes were among those initially removed.
It quickly became clear that the move to Spotify could have been a mistake.
Fans were upset that these episodes were being deleted from the show's back catalog and accused Spotify of censorship and rewriting the history of the world's most popular podcast.
It's not surprising how some Spotify employees, who in the past threatened strikes and walkouts, might have reacted to the return of Jones to the Joe Rogan Experience now that it is about to be exclusively hosted on their platform – but reports were suggesting that executives have promised not to censor and Alex Jones has previously stated that Joe Rogan's contract gives him complete control over his guests.
Yet, as of the time of writing, the episode is gone.
Before the deletion, many "verified" Twitter users with various degrees of influence have already "voted" against Spotify allowing the episode.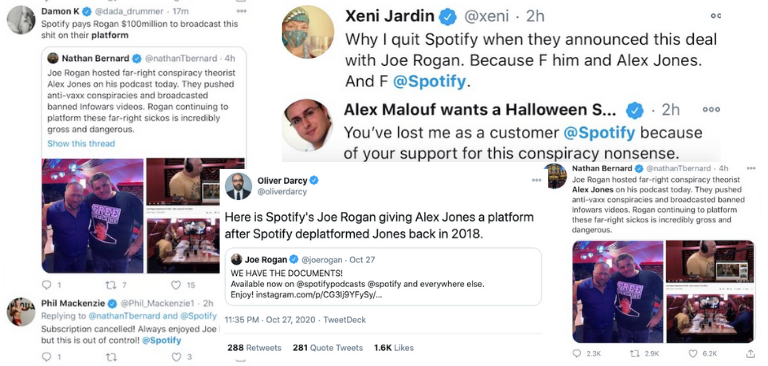 Some noted that Rogan was giving Jones a platform on Spotify – the same company that deplatformed him two years ago as a conspiracy theorist who should not have the right to speak.