Alvin Quackenbush, an adjunct professor of the University of Central Florida, is now under fire for referring to coronavirus as the "Wuhan Corona virus" and is being accused of being "racist" as well as "biased" in grading of assignments. The university students along with a lawmaker have started a campaign, both at the college and on social media, of persuading the university to investigate Quackenbush. Several students are also calling for the professor's termination from the university.
Quackenbush, apart from teaching in the UCF's School of Politics, Security, and International Affairs, also chairs the Valencia College's political science department.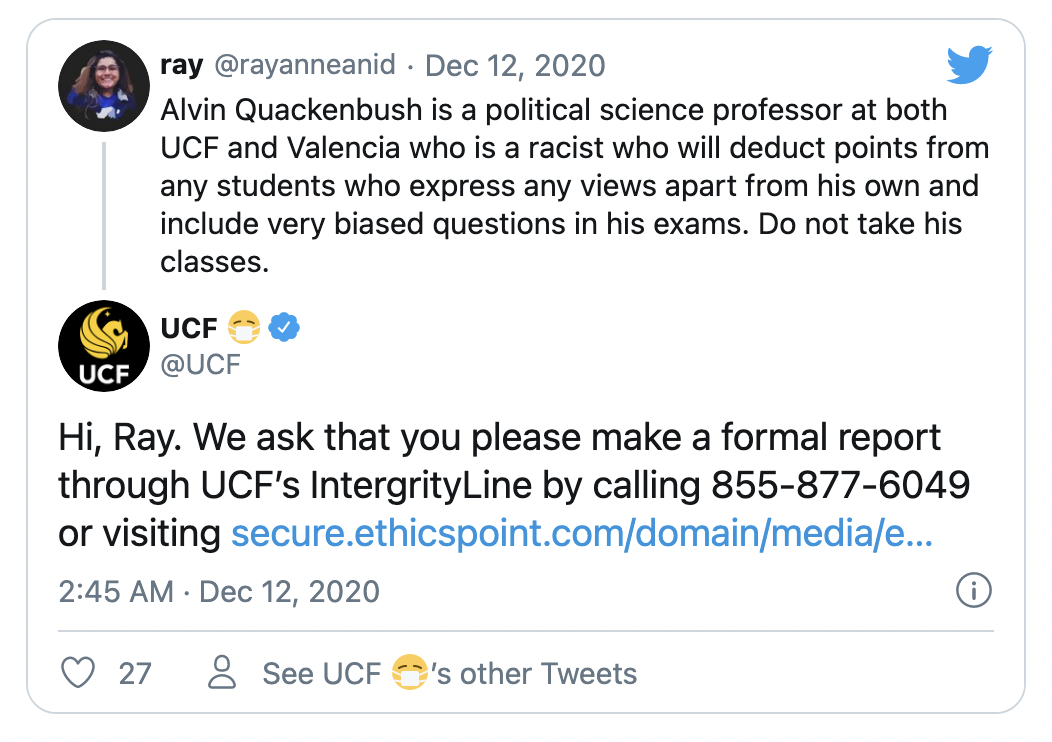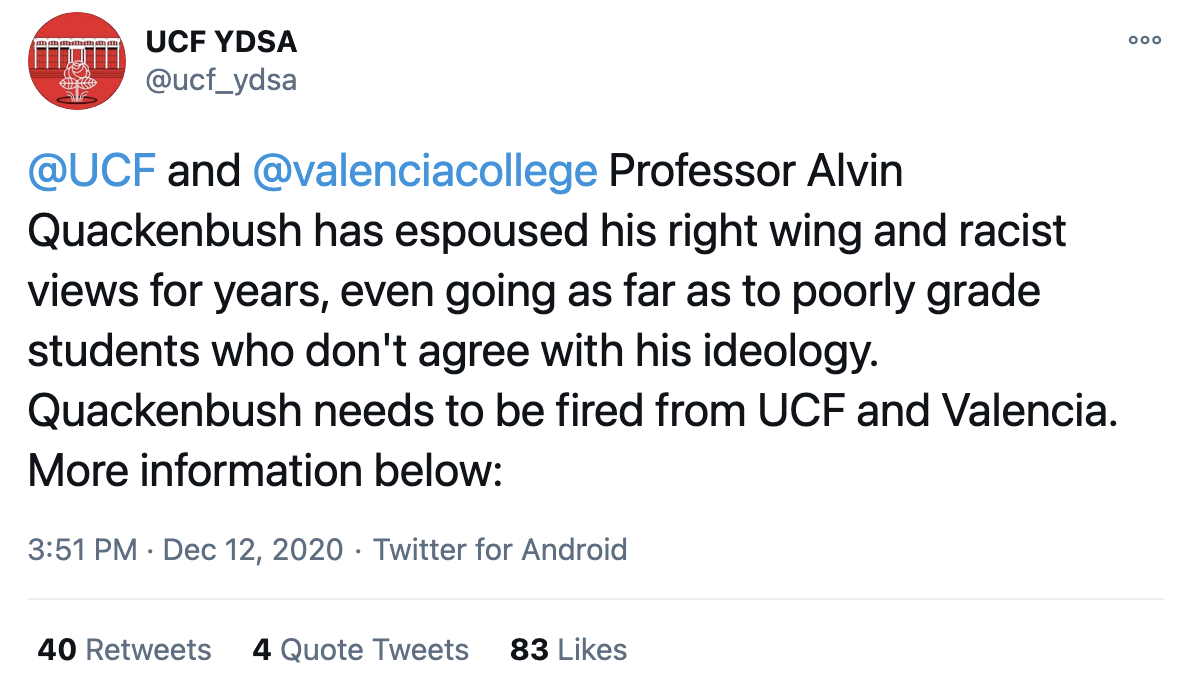 It is worth noting that most of the criticisms coming from the students stem from a disagreement with the way he was grading their assignments. And as of now, UCF hasn't given any official statement about launching a formal investigation against the professor.
Lawmaker and alumna of the university, Rep. Anna Eskamani said it was "concerning to see a professor dismiss student perspectives that are different from his own and use terms like 'Wuhan virus,'" as found by The College Fix. Re. Eskamani also wrote in an email that it was more so concerning because the professor was also grading the students.
While both UCF and Valencia have replied on Twitter to the student that originally complained against him, neither are disclosing to us whether they had launched any investigation.
Carol Traynor, the senior director of public relations at Valencia, for instance, said the college doesn't have any records of a formal investigation or complaints against the professor. But then, Valencia's Twitter account, in a response to the student that originally complained, recommended reviewing the "reporting options" on the student dispute resolution page and then calling the Equity and Access Office.
Quackenbush has declined to comment and respond to the allegations, and said that he was "advised that the University of Central Florida has a formal process for handling student complaints," and so he wouldn't "comment at this time."
Previously, Charles Negy, a tenured professor at UCF, was investigated by the university due to a tweet he wrote and the subsequent student protest.