Amazon said it removed a book on transgender issues, which has been on the platform for about three years, because it no longer sells books that "characterize transgender and other gender identities as mental illnesses."
"My book does no such thing. Nowhere have I ever said or framed LGBTQ+ identity as a mental illness," the book's author Ryan T Anderson said in a statement.
Anti-censorship advocates see it as a move to quash mainstream views on the issue of transgenderism.
Last month, GOP Senators Josh Hawley, Marco Rubio, Mike Lee, and Mike Braun wrote a letter to then-CEO of the retail behemoth Jeff Bezos, demanding an explanation why the book "When Harry Became Sally: Responding to the Transgender Movement" was removed. Amazon responded on Thursday explaining its decision.
"As to your specific question about When Harry Became Sally, we have chosen not to sell books that frame LGBTQ+ identity as a mental illness," Amazon wrote in a letter signed by its vice president of public policy, Brian Huseman.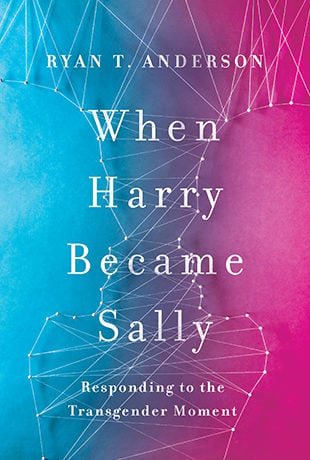 The book features and has been praised by several experts: the former psychiatrist-in-chief at Johns Hopkins Hospital, a professor of psychological and brain sciences at Boston University, a veteran psychology professor at NYU, a professor of medical ethics at Columbia Medical School, a distinguished professor of neurobiology at the University of Utah, a professor at Harvard Law School, an esteemed legal philosopher at Oxford, and a professor of jurisprudence at Princeton University.
The letter by the senators, sent on February 24, also asked if Amazon had changed its content policies since 2018, when the book was first listed on Amazon. The company confirmed that it had changed its policies, but did not provide further details.
Amazon's letter claimed that the company provides users "with access to a variety of viewpoints, including books that some customers may find objectionable." However, it insisted that it reserves "the right not to sell certain content."
"All retailers make decisions about what selection they choose to offer, as do we," the letter stated.
It's a fact that retailers have the right to choose what not to sell. But, Amazon has a monopoly. A recent one-month sales data from Codex Group revealed that Amazon accounts for 53% of all print books sold in the US and 80% of all digital books. Therefore, Amazon's engagement in censorship has the potential to shape people's views on certain topics.
Gender identity issues continue to be a controversial topic.
Books like Ryan Anderson's "When Harry Became Sally" include interviews from medical experts and even people who have suffered gender dysphoria, changed their gender surgically, and lived to regret their decision.
"Everyone agrees that gender dysphoria is a serious condition that causes great suffering," said Anderson and Roger Kimball, the publisher of the book, in a statement following Amazon's response.
"There is a debate, however, which Amazon is seeking to shut down, about how best to treat patients who experience gender dysphoria," they added in the statement, describing their book as "an important contribution" to the ongoing debate.
"Amazon is using its massive power to distort the marketplace of ideas and is deceiving its own customers in the process," the statement added.
The senators are yet to make a statement about Amazon's response.