Thanks to a camera located at the recipient's door, it was possible to see how a courier in charge of delivering an Amazon package spat into his hand and then wiped it on the package before leaving it on the house porch.
A common fear of buyers when ordering a product online is that they never know under what conditions it may arrive. Both online stores and mail services have constantly struggled in an attempt to change the perception that some customers have, that couriers mistreat packages.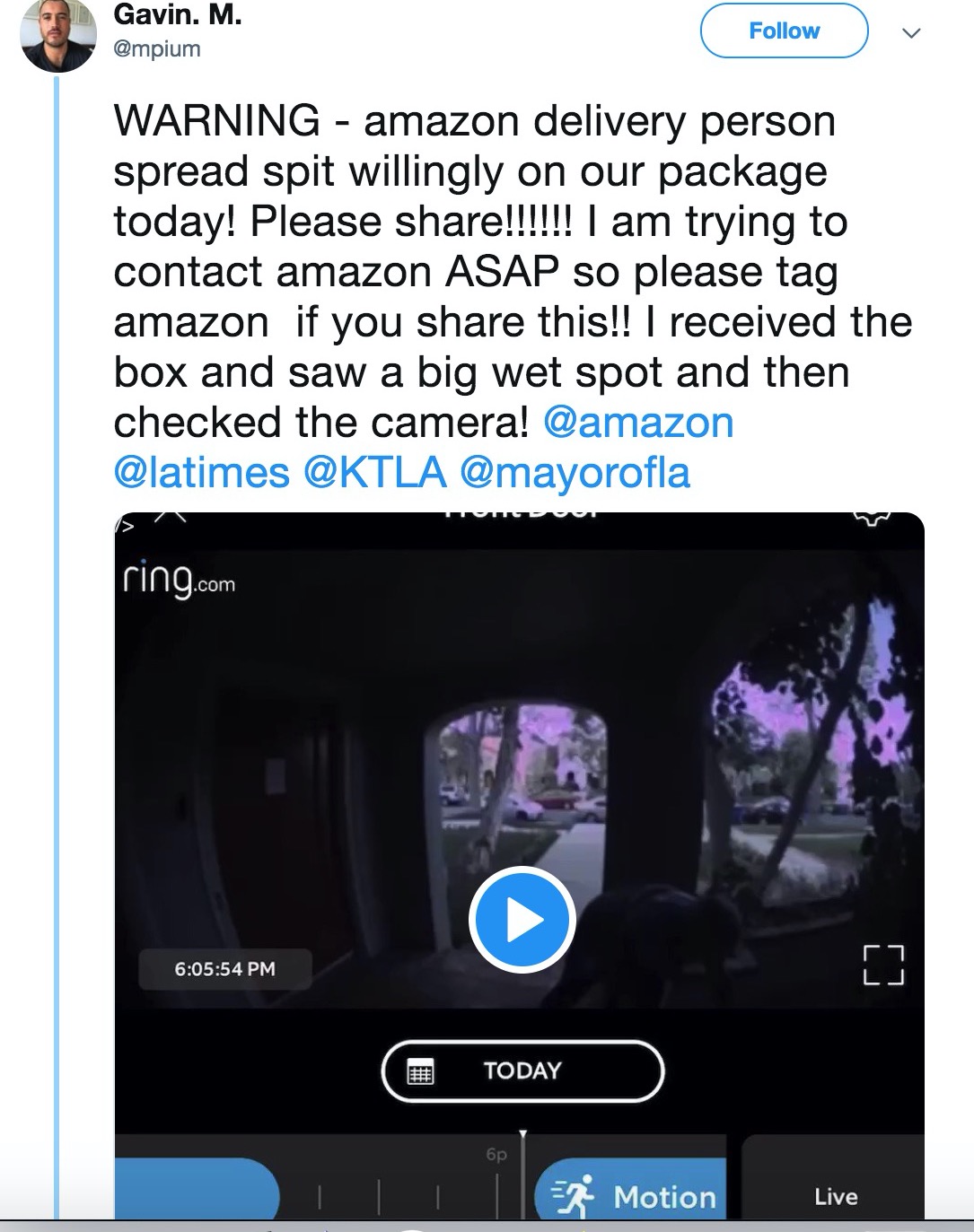 https://www.youtube.com/watch?v=zd-fWALYeZs
However, embarrassing acts like the one that occurred in the Hancock Park neighborhood of Los Angeles where a delivery driver spat on the package he was delivering is sure to harm that perception – especially during a worldwide pandemic.
The package owner reported the incident on Twitter, and he requested help to contact Amazon. Later, thanks to a friend and a neighbor, Amazon learned about the case and they sent a customer service representative to investigate.
In a video recorded through a Ring doorbell, the representative was able to confirm the incident and indicated that the delivery driver did not work directly for Amazon, but was part of a third-party company and was wearing an Amazon branded jacket.
The video clearly shows the delivery driver spitting into his hand, wiping it on the package and then placing it on the porch. Finally, the man proceeds to take a photo to confirm that he completed the delivery.
In addition to the video, a neighbor posted a photo on Twitter for Amazon representatives to see that the package had a large saliva stain.
According to a store spokesperson, Amazon "have high standards for delivery service partners and expect every package to be handled with care. We've notified the right teams internally and will work with the customer directly on matters related to their package delivery."