Some details of how Amazon does its business in China have emerged, painting a picture of the US company, a global giant, prepared to fall in line with Beijing's highly restrictive internet rules.
Much is (rightly) made of Apple's at times seemingly desperate "concessions" made in order to remain in what is one of crucial consumer and manufacturing market, but previously unreported accounts of how Amazon handled the situation with marketing Chinese leader Xi Jinping's book on its Chinese website shows that the Cupertino-headquartered behemoth is not alone.
Namely, two years ago, when it came time to promote a collection of Xi's book of speeches published by the Chinese government on Amazon.cn, the country's authorities demanded that customers should not be allowed to leave any reviews or ratings.
Even though the 5-star rating system and reviews are an integral part of the way Amazon conducts its ecommerce business elsewhere, in this case the company was cowed by Beijing and turned off the section.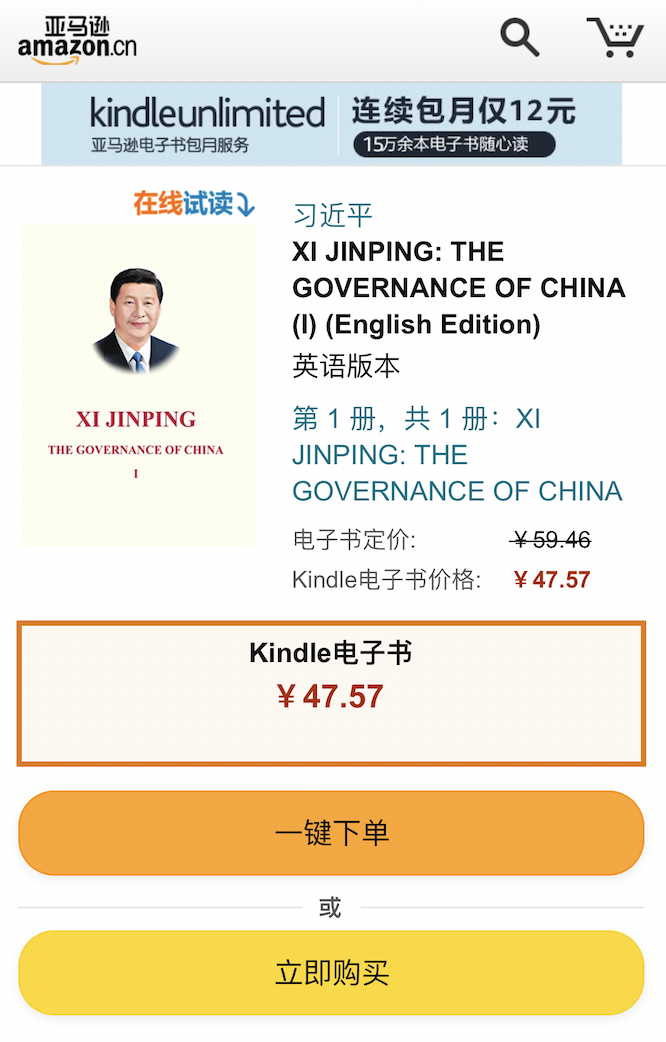 According to two sources quoted by Reuters, the issue was allowing any less than five-star rating to appear under the book of Xi's musings.
Apparently the tip of the iceberg in terms of what Amazon is prepared to do and keeps doing in order to hold on to the huge market, this example leads to the giant's overall policy outlined in 2018 in ab internal document, which deals with "core issues" it is encountering while attempting to continue making its "Chinese dream" come true.
According to testimonies with over two dozen insiders from Amazon's side cited in the report, the US company would occasionally not comply, but overall the policy is on one hand, a full awareness of how things are done in China ("ideological control and propaganda is the core of the toolkit for the Communist Party to achieve and maintain its success," reads the internal document) – but on the other, to accept that for the sake of long-term money making prospects there ("We are not making judgment on whether it is right or wrong," the same document said of Chinese policies.)
To this end, Amazon and what's described as an arm of Beijing's propaganda apparatus teamed up to create China Books on the main, US website. It's goal was not to generate high revenue now – but to secure China's good will in allowing Amazon to entrench some key components of its business, like ecommerce and cloud computing (AWS) in that country.