If you're tired of Big Tech platforms scooping up your data and mass censoring the posts on their platform, Nostr (Notes and Other Stuff Transmitted by Relays) is a great alternative. It's an open-source protocol that makes social media decentralized and resistant to censorship. It also gives users full control of their account and data.
Amethyst is a full-featured Android app that lets you connect to Nostr, create an account, and start exploring this decentralized social media protocol.
Keep reading to discover how to set up your Nostr account in Amethyst, find some accounts to follow, and explore what Nostr has to offer.
Creating your account
1. Visit the Amethyst GitHub and download the Amethyst app. It has links for downloading Amethyst from  the Google Play Store, F-Droid, or directly as an APK.
2. Open the app and read the terms of use. If you're happy with them, check the I accept the terms of use box.
3. Tap Generate a new key to create your account.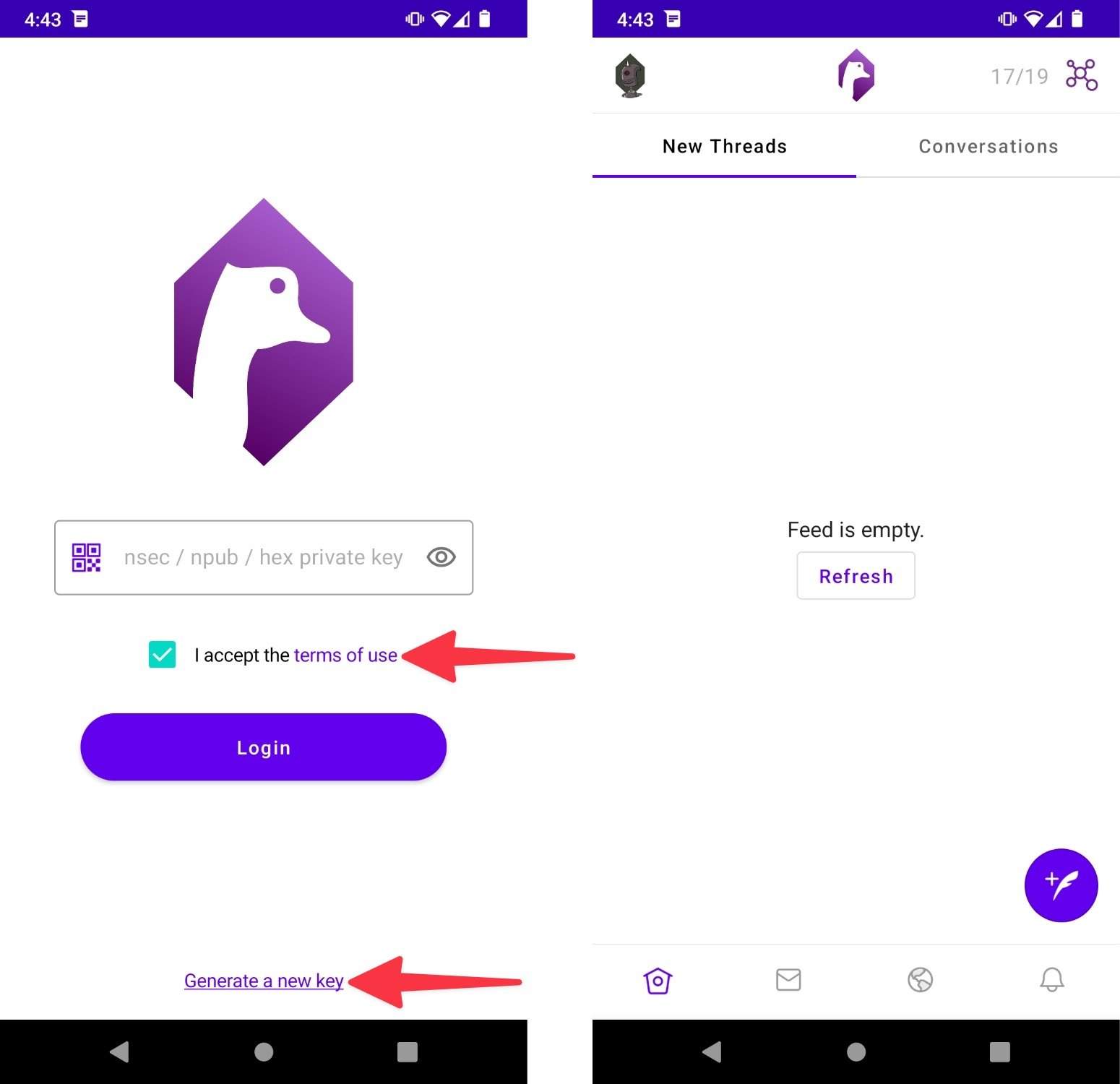 Backing up your keys
Nostr uses public key cryptography to generate a unique public and private key for each account.
The public key is like a username and you can share it with those who you want to follow your Nostr account.
The private key is similar to a password and is your log in to your Nostr account. However, you can't change or recover it, so make sure you keep it safe and private.
Here's how to find your Nostr account keys in Amethyst and back them up:
1. Tap on the top left profile pic icon and select Backup Keys.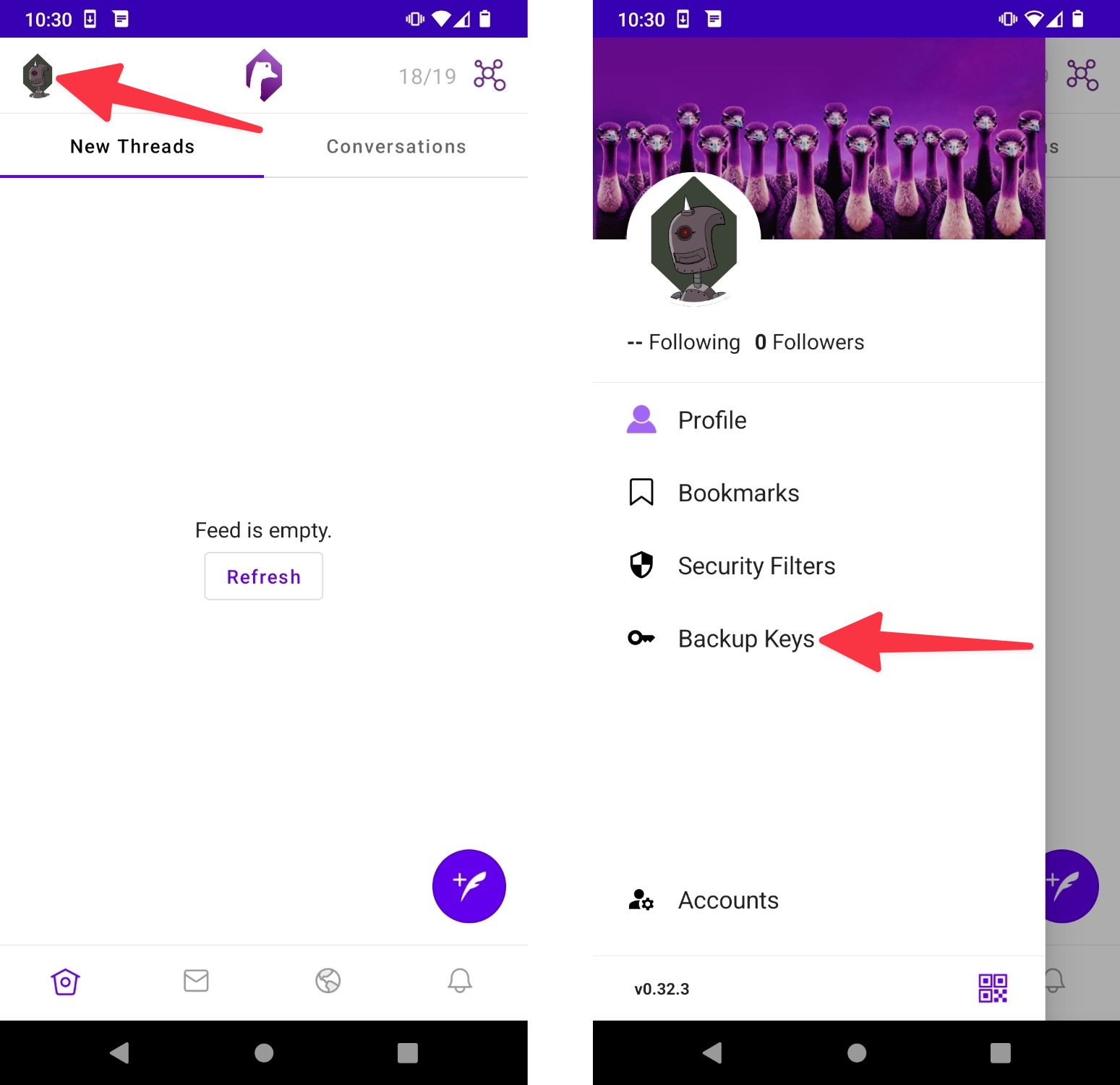 2. Tap Copy my secret key to copy the private key to your clipboard.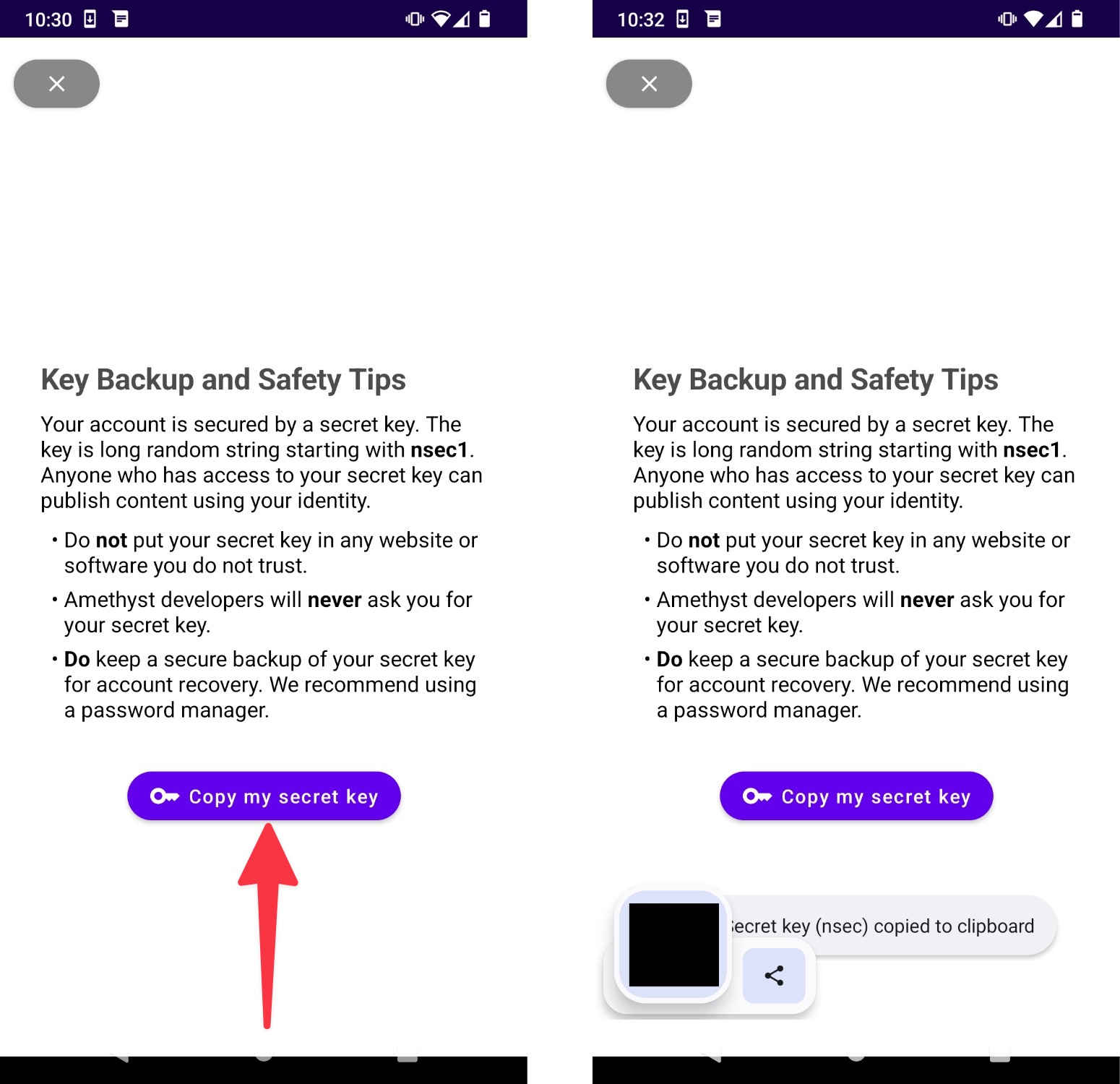 2. Save your private key somewhere secure such as a password manager or an encrypted drive.
3. Close the window, tap on the top left profile pic icon, and select Profile.
4. Tap the copy icon that's next to your public key (the piece of text that begins with "npub").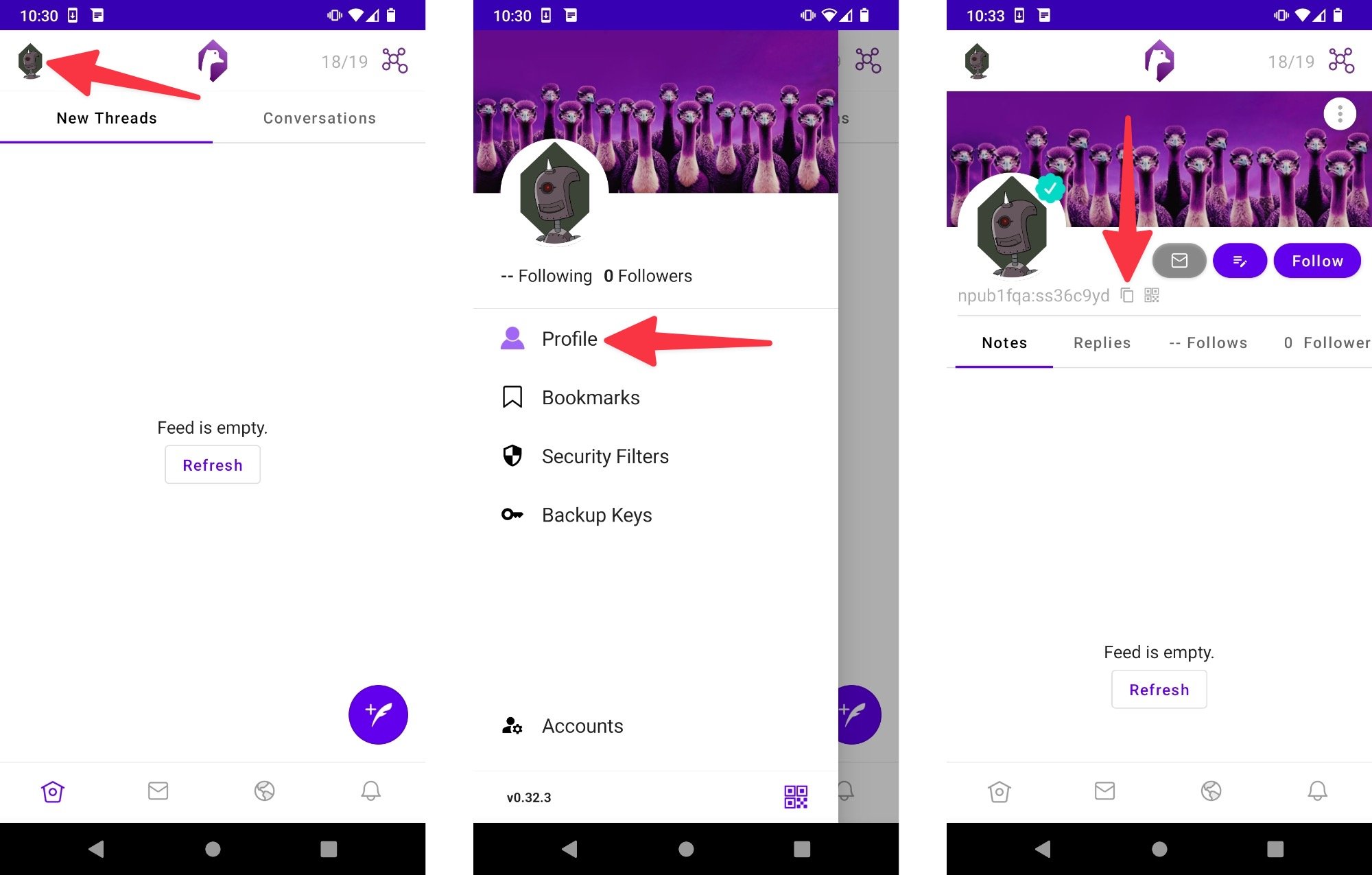 5. Make a note of your public key. This is what you can share with people so that they can follow you.
Updating your profile
By default, your Nostr profile in Amethyst will just contain your public key. However, you can add a display name, username, profile pic, banner, website URL, and more.
Here's how to update your Nostr account in Amethyst:
1. Open your profile.
2. Tap the edit icon.
3. Make your preferred changes and tap Post.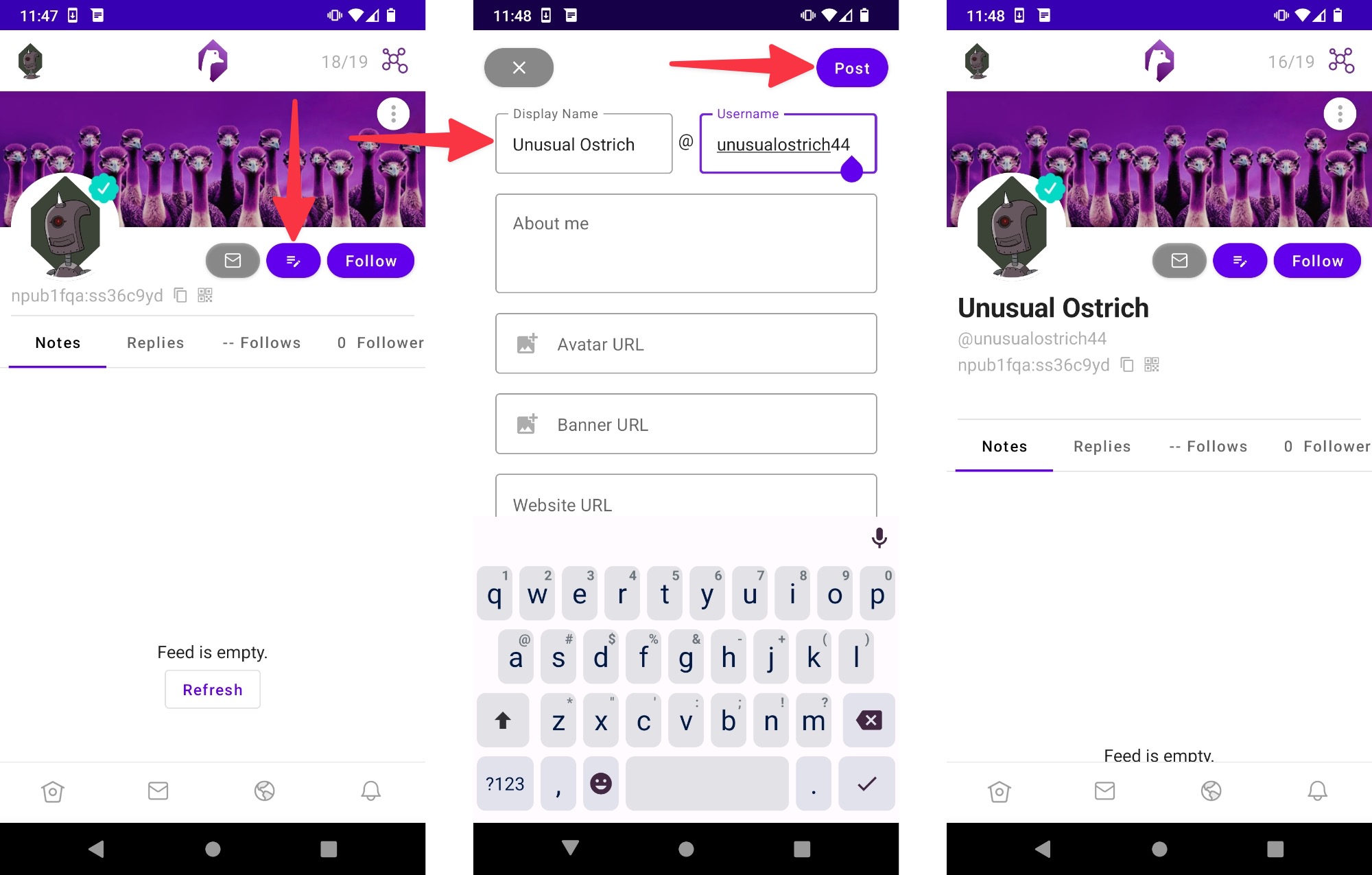 Using Amethyst
Amethyst's interface is like Twitter and there are lots of similarities between the two apps. The bottom menu contains quick links to Amethyst's four main feeds which are:
Home: The main feed which displays a chronological list of the latest posts from the accounts you follow. You can also post new content from this feed.
DMs: A page that shows your DMs and Requests. When you create a new account, you'll be auto-added to Nostr's public chat and the Amethyst Users' public chat and receive DMs from these chats. You can also create your own public chat from this page.
Global: A feed that's similar to Twitter's Explore tab and contains posts from other Nostr users.
Notifications: A feed that displays your latest notifications.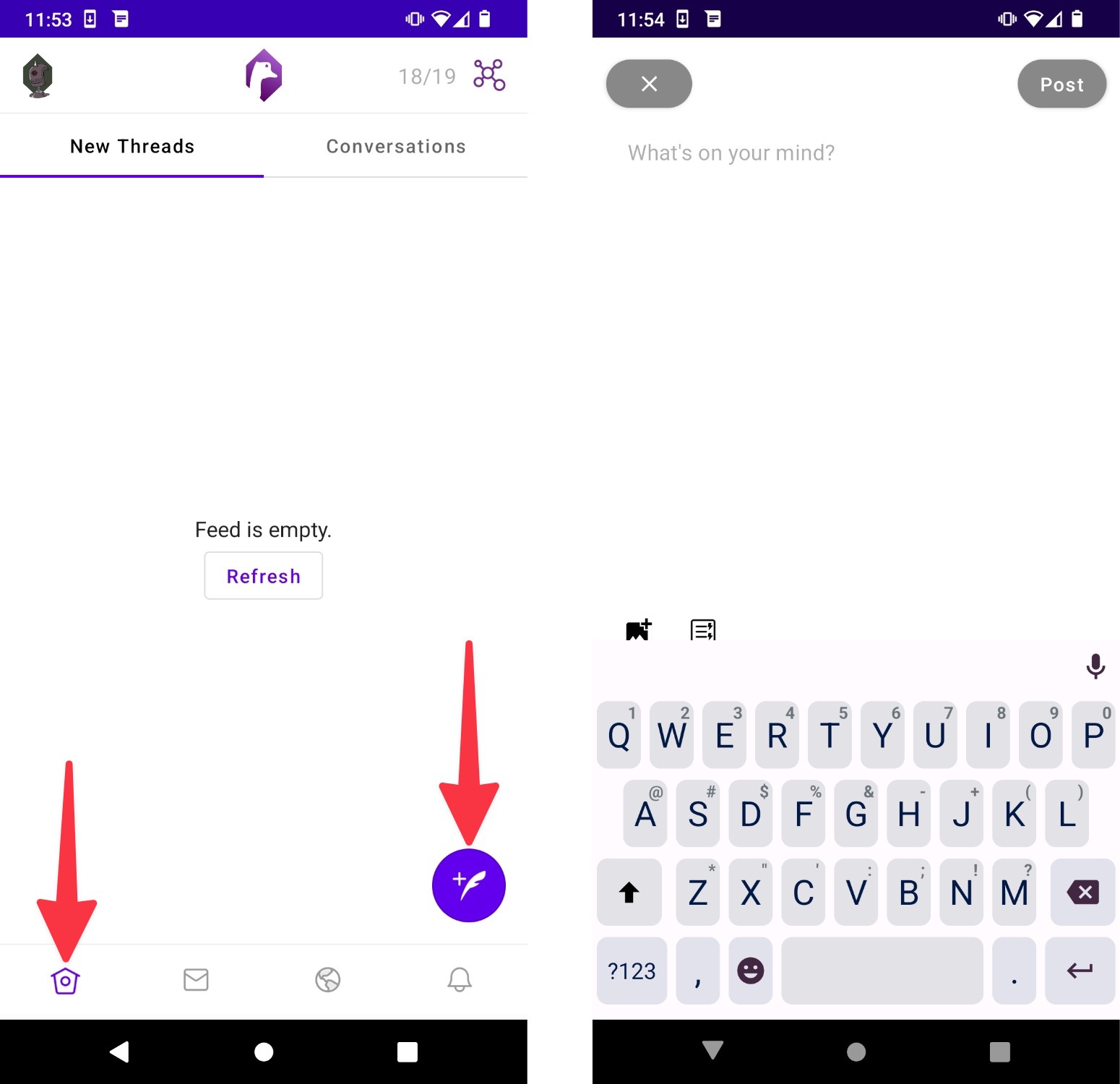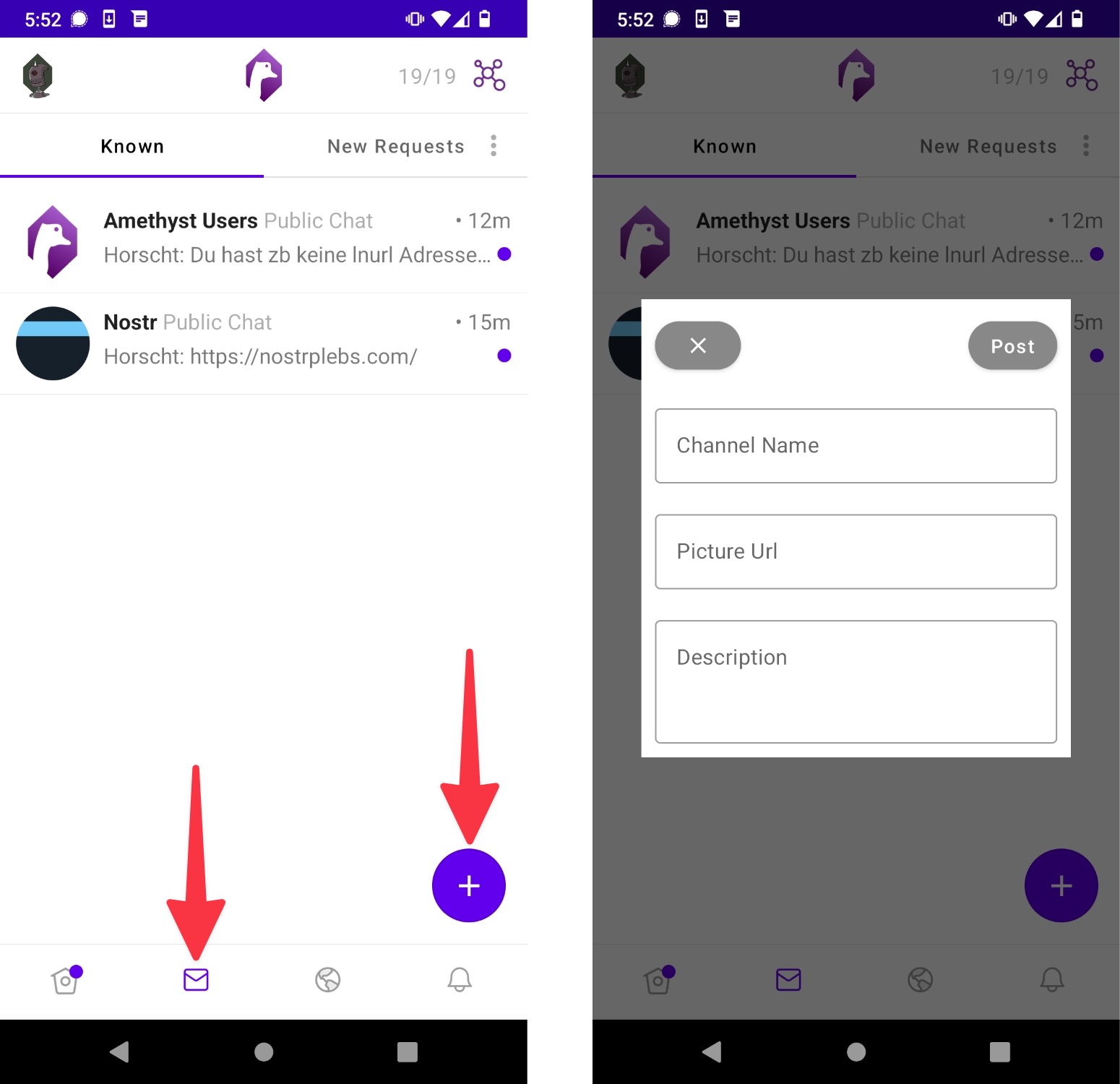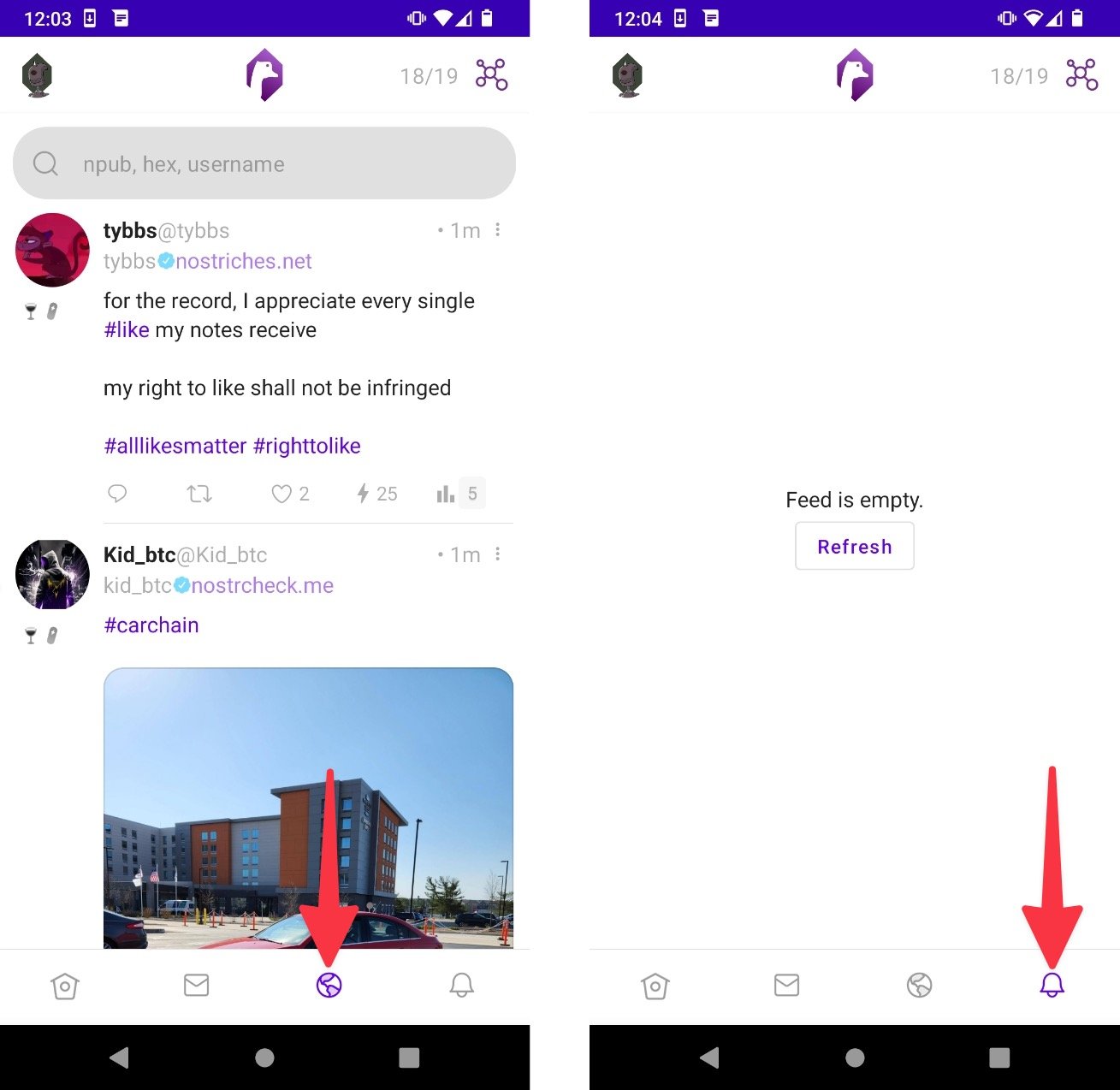 All of the accounts on Amethyst have buttons to DM or Follow/Unfollow the account. There's also a menu with other actions such as blocking or reporting the account.
Amethyst posts have buttons to comment on, repost, like, or Zap (tip) the post. Each post also has a menu for sharing, copying, bookmarking, and other actions.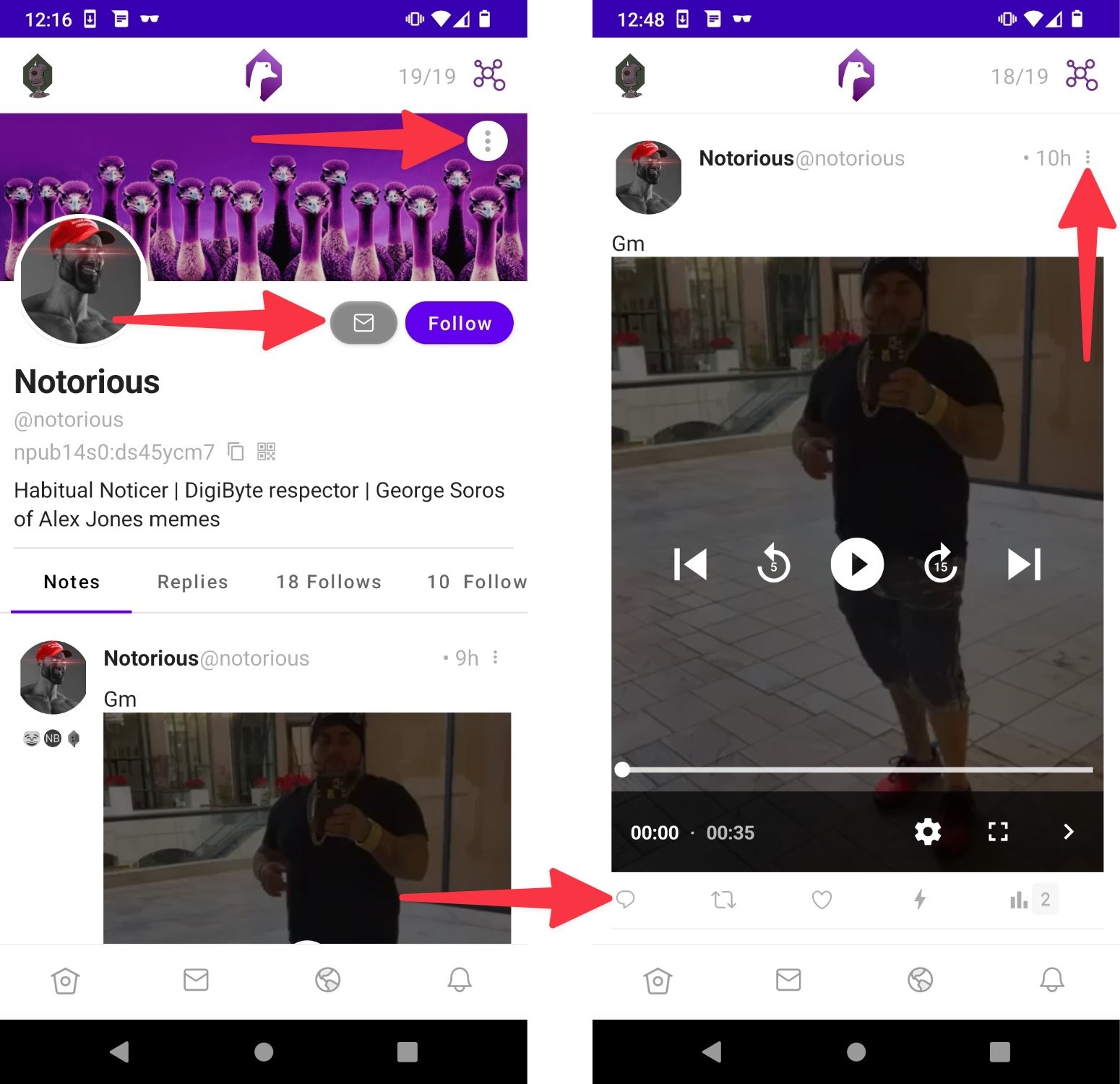 Finding accounts to follow
You can find new accounts to follow by either searching for them or browsing the Amethyst app.
Searching for accounts to follow
Due to the decentralized nature of Nostr, clients such as Amethyst usually won't search all of the data that's available on Nostr. However, there are directories, such as Nostr.Band, which can search the entire protocol and find all of the users currently on Nostr.
Here's how to search and follow accounts with Nostr.Band:
1. Visit Nostr.Band.
2. Search for the name or username of the account you want to follow.
3. Tap the Open button.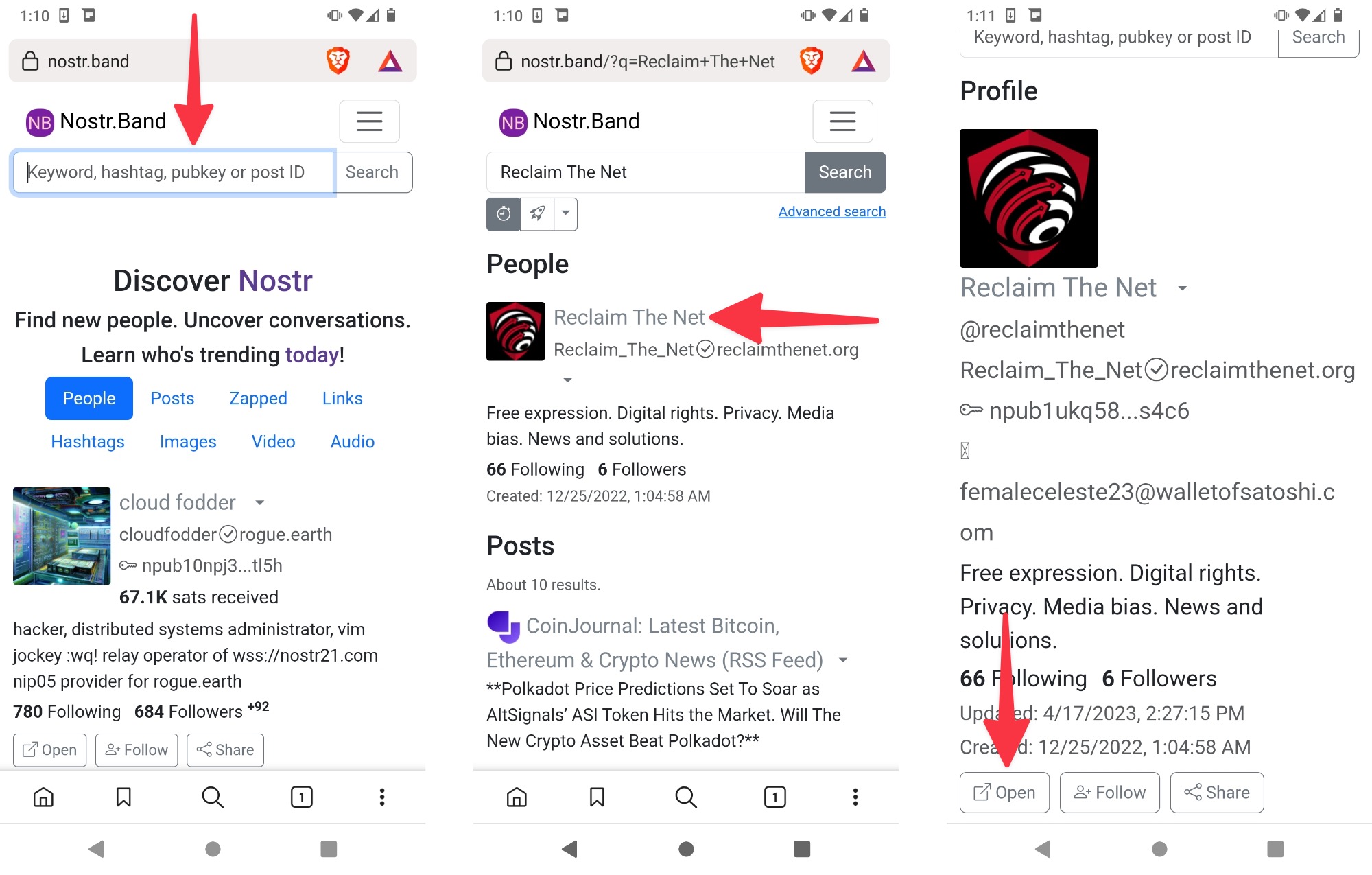 4. Select Amethyst as your client and check Remember so that Amethyst is automatically selected for your future searches.
5. Tap Open in the app.
6. When the profile opens in Amethyst, tap the Follow button.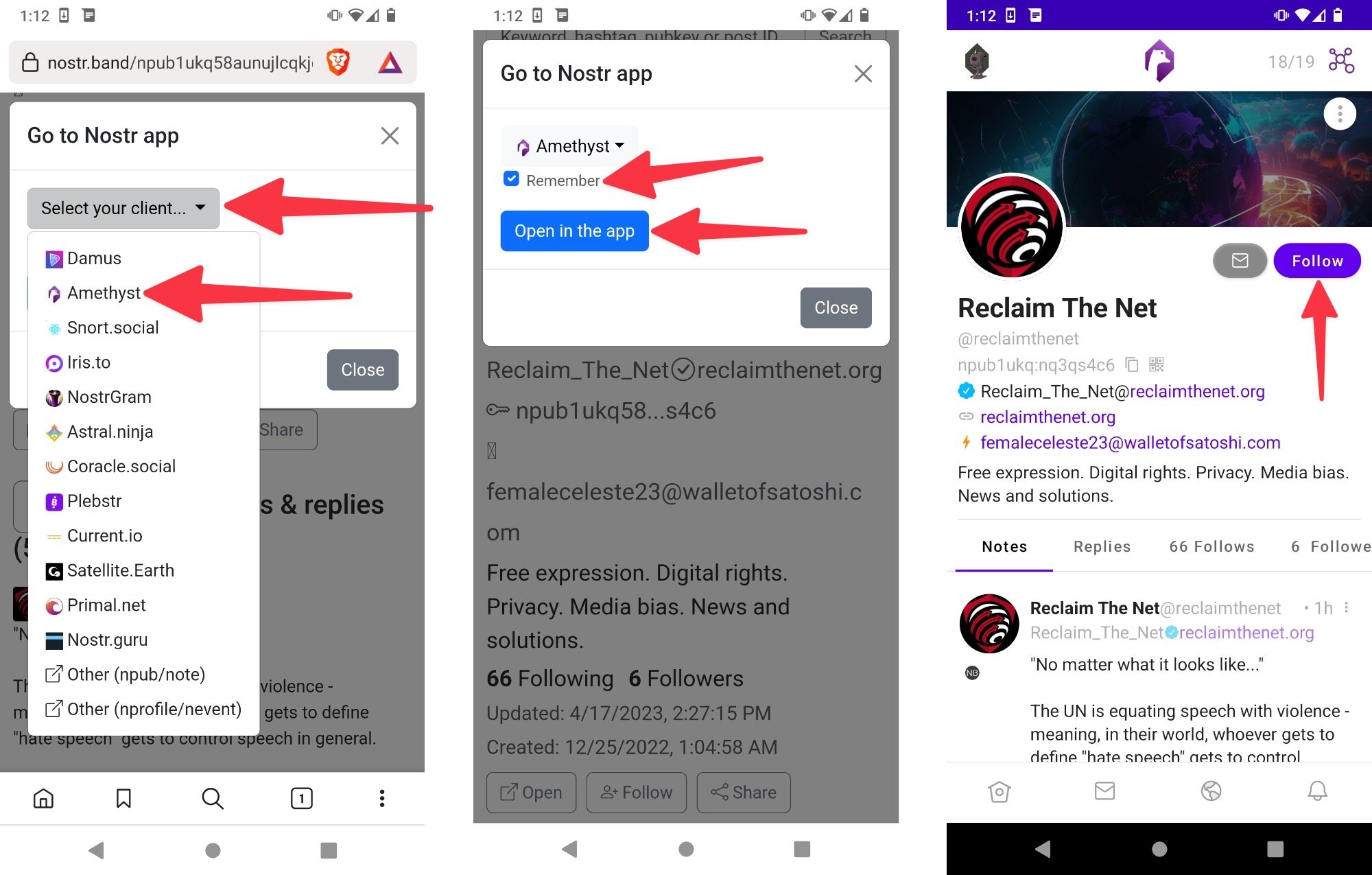 Browsing for accounts to follow in Amethyst
You can browse for accounts to follow in Amethyst by either scrolling through the Global feed or looking at the Follows and Followers lists of other accounts.
To find accounts via the Global feed:
1. Start scrolling until you see a post or account that you're interested in.
2. Tap on the account to open its profile.
3. Tap the Follow button.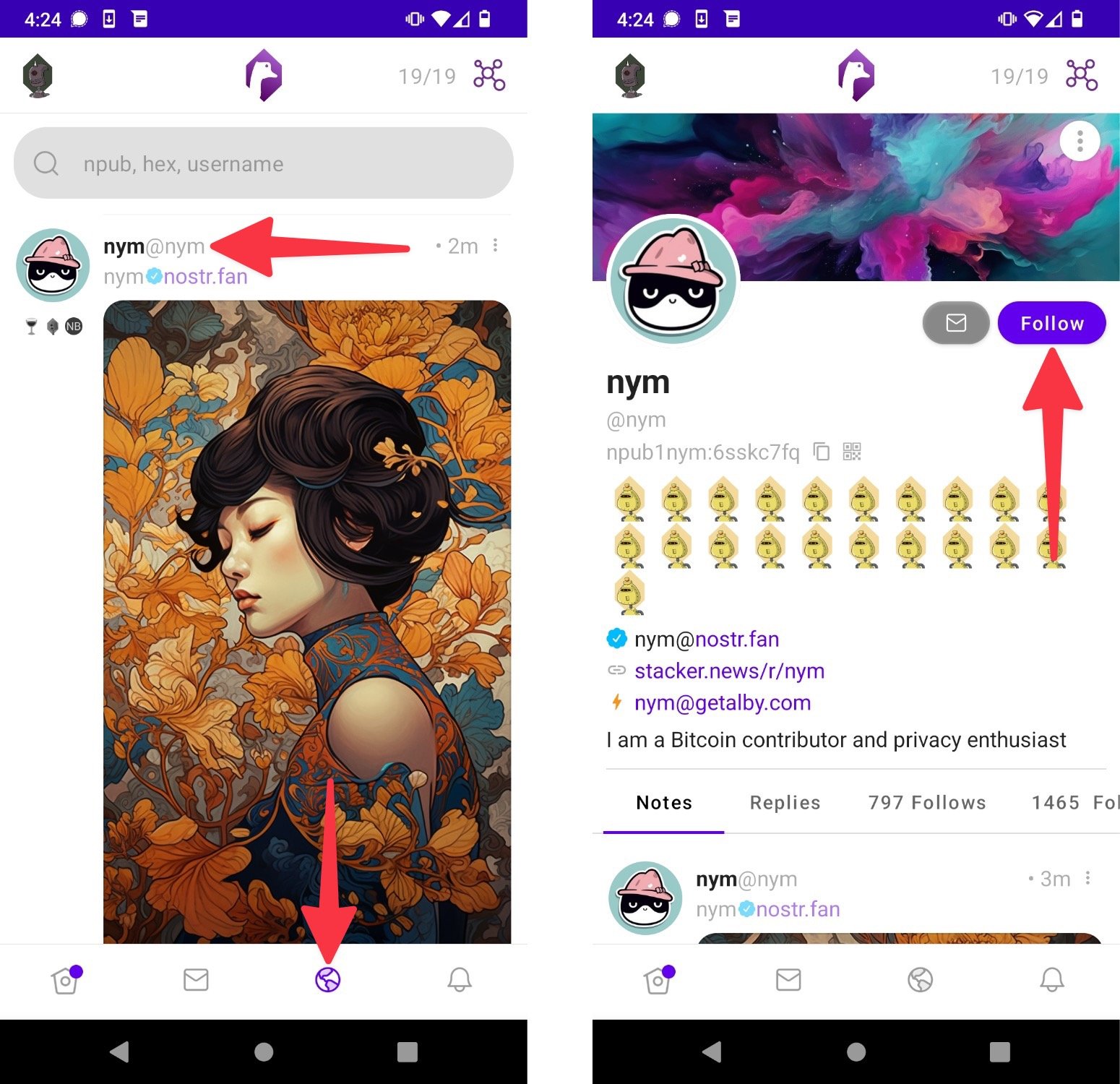 To find accounts via the Follows and Followers lists of other accounts:
1. Open the account's profile page.
2. Tap Follows or Followers and browse through their followers or the accounts they follow.
3. Tap the Follow button next to the accounts you want to follow.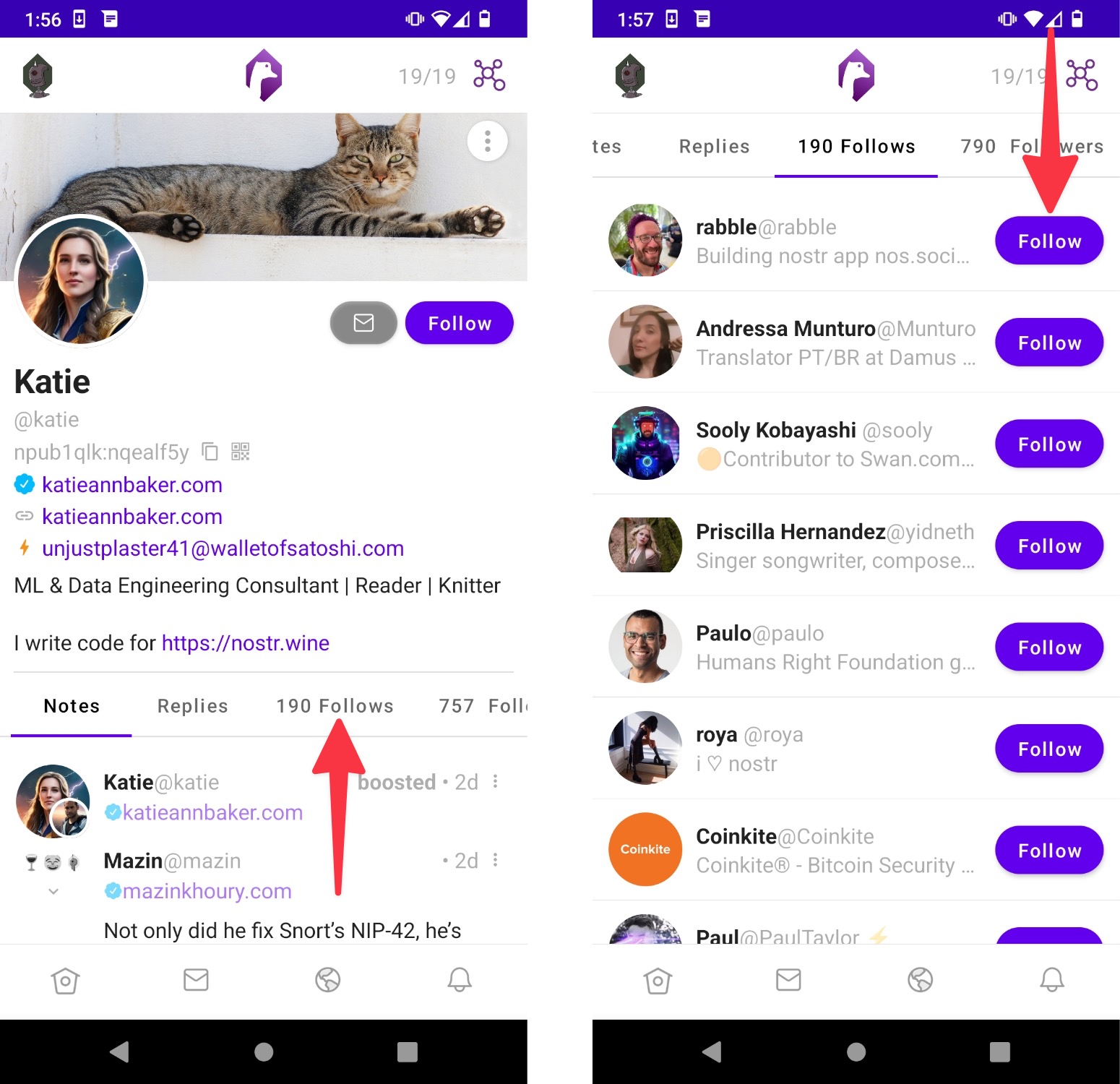 Start your Nostr journey
There you have it. Use Amethyst to connect with the accounts you're interested in and familiarize yourself with Nostr. And make sure you follow Reclaim the Net on Nostr.