It was thought that the popular ASMR content streamer, Kaitlyn "Amouranth" Siragusa, had gained a large number of followers on her account after recovering it for a ban for the allegedly inappropriate display of suggestive content and nudity. However, on October 29, this gain would disappear in a matter of one night.
Momentary Popularity
The ban of just 3 days was thought to have worked as more an advertising strategy for Amouranth. This is seen when, as soon as she had her channel back, she had an increase of her followers by 410,000.
This figure had made her the streamer with the largest Twitch subscriptions in less than 7 days, beating Auronplay.
However, this situation was suspicious from the beginning because, beyond increasing the number of followers she had, the average views did not change at all.
How is this possible?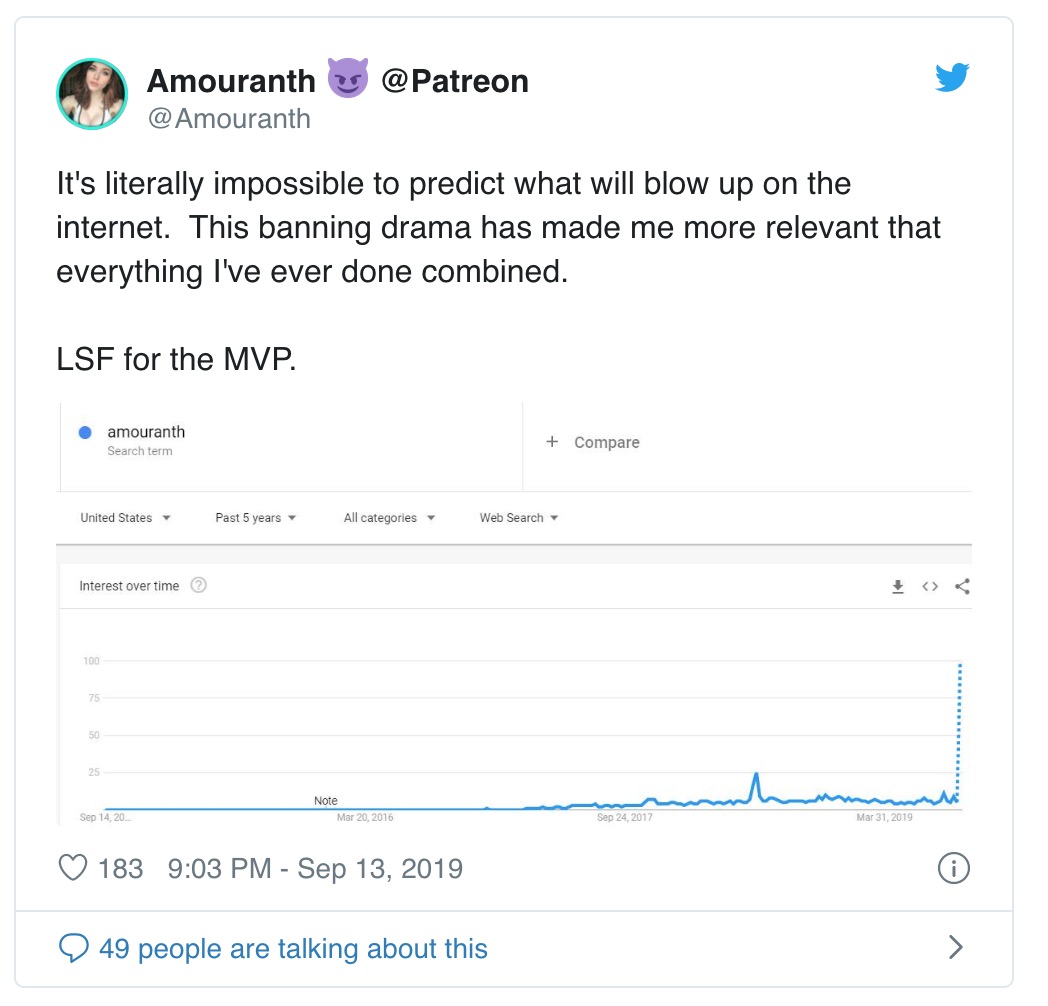 Although Amouranth argued that this "boom" of followers was due to all the free publicity she has received from Google and other news outlets, on October 29, something interesting happened at exactly the same time as a Twitch "inauthentic account" correction.
The account suddenly lost 290,247 followers, one of the highest ever loses.
The bots are not a big loss since they weren't viewers
In spite of the considerable loss of followers, the streamer still did have a gain in followers after the nude flashing as she has managed to get at least 40,000 new followers anyway.
Currently, the total number of Amouranth followers is 1,220,537, and its highest point was before the elimination of additional users, which reached 1,510,501.