Animal Crossing: New Horizons appears to have been a hit, with several avid gamers eagerly awaiting to grab a copy of the game as it released and the game has had a viral buzz during the corona lockdowns.
Much like the rest of the world, the Chinese too wanted to get their hands on the copy and had been importing it through an online retailer. But based on the latest developments, it becomes clear that the game has been secretly banned in China.
The Chinese are often used to incidents such as these wherein games, movies, and other media are often unofficially banned in the country.
The unofficial ban first came to light from a fan-made Twitter account that normally covers Nintendo-related news in China.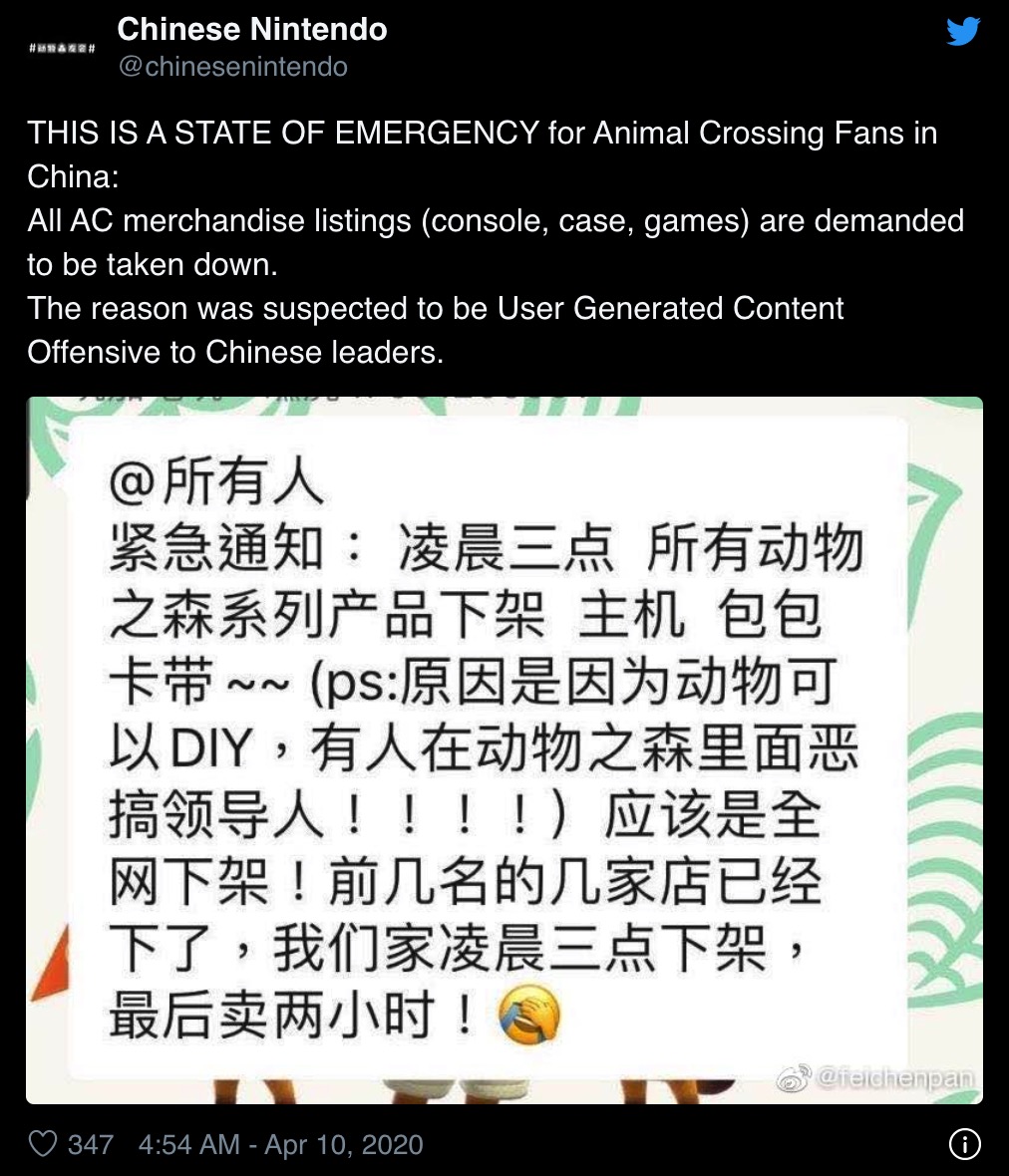 "THIS IS A STATE OF EMERGENCY for Animal Crossing Fans in China: All AC merchandise listings (console, case, games) are demanded to be taken down.The reason was suspected to be User Generated Content Offensive to Chinese leaders," read the tweet.
Here's why the "offensive content" issue might have come up: The Animal Crossing game lets users create in-game designs and allows full customization including clothing, wallpapers, and so on.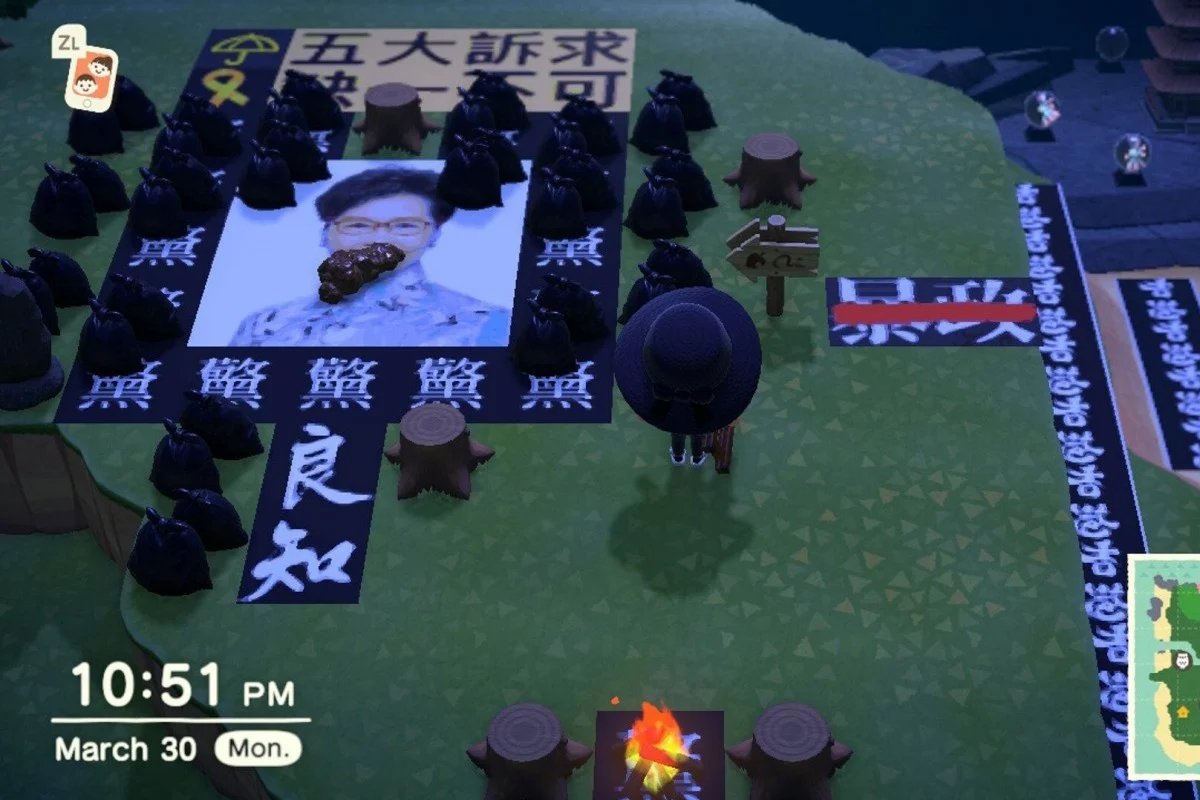 Some players have been creating designs that were potentially offensive to the Chinese leaders.
While the Chinese government did not release any official statement about the game's ban, considering the fact that Hong Kong protestors used the game to express their dissent against the government may be the reason why it is banned.
"Cartridges of #AnimalCrossing are no longer purchasable on China's ecommerce platforms. AC is huge in China but Nintendo's Chinese partner Tencent can't sell it yet bc the govt hasn't approved it. People were buying AC from scalpers online. Now selling AC online seems illegal," wrote Josh Ye, a South China Morning Post journalist.
Though the game was popular in China, Nintendo still had to seek permission to distribute the game in the country. Fans, however, started importing the game instead of waiting for the Chinese government to approve the game distribution. That in itself, strictly speaking, may not be illegal.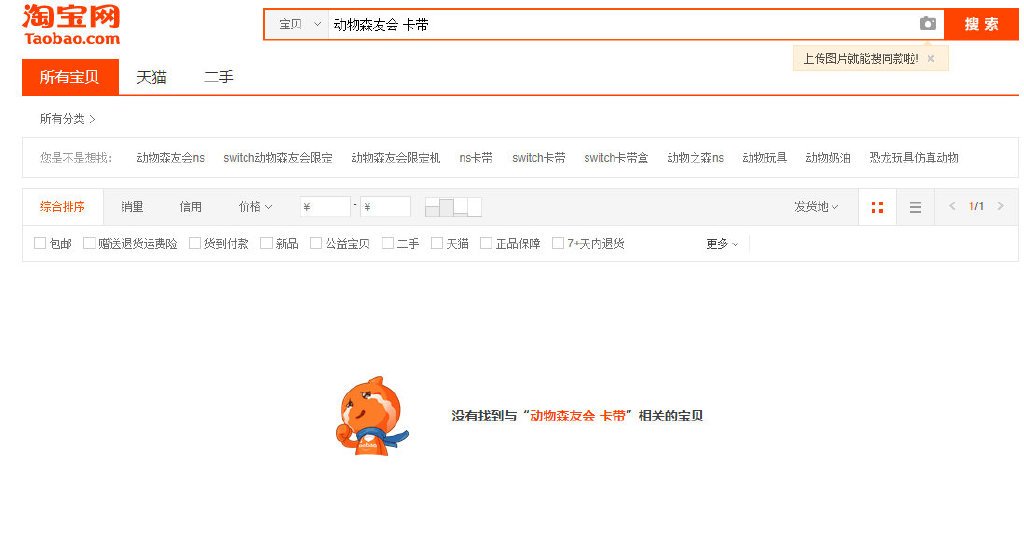 A senior gaming market analyst made it clear that the order came from the government regulators and that such bans were placed on games that either contain "offensive" content or give users a scope to create offensive content.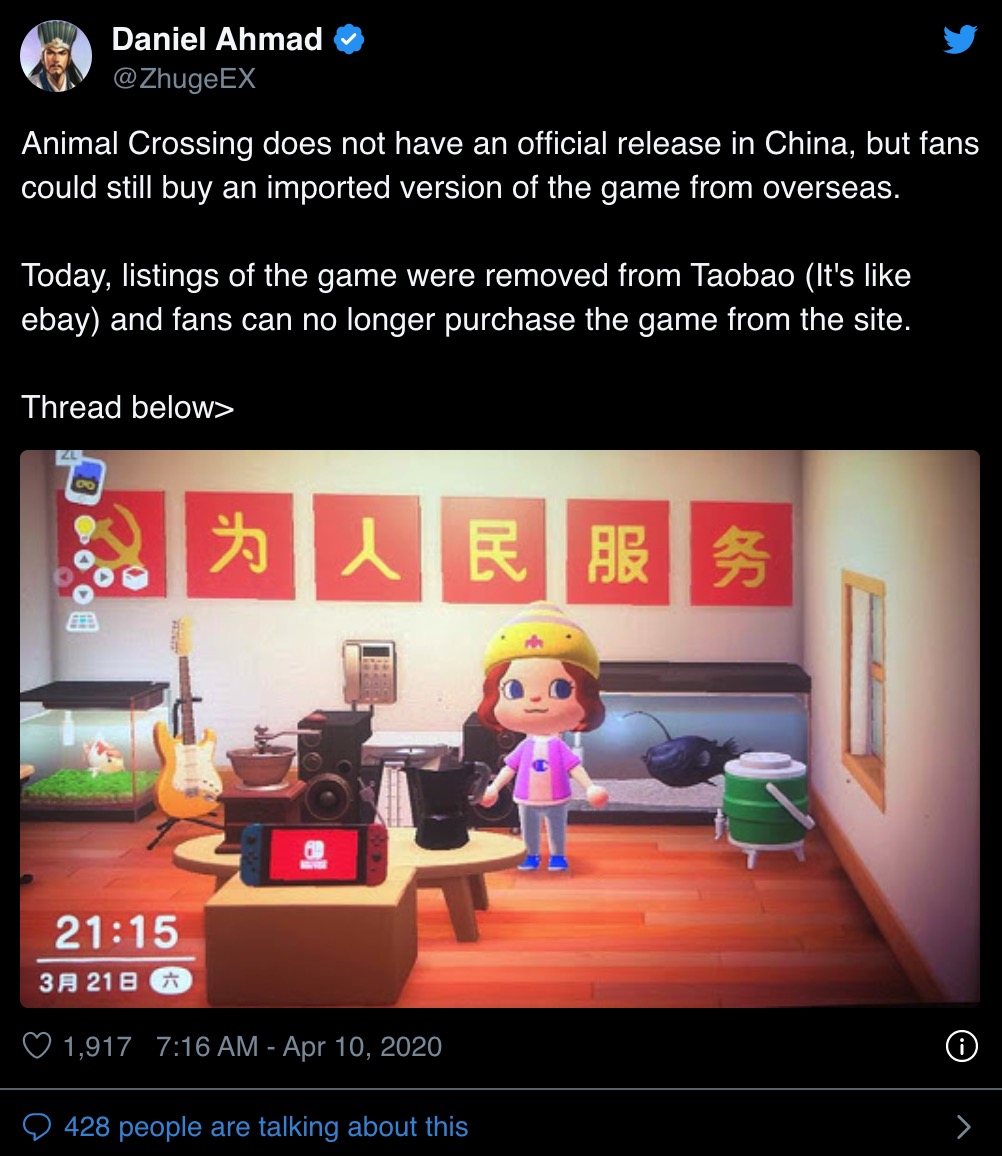 "Animal Crossing does not have an official release in China, but fans could still buy an imported version of the game from overseas. Today, listings of the game were removed from Taobao (It's like ebay) and fans can no longer purchase the game from the site." tweeted Ahmad.