Another independent news outlet in Hong Kong is about to shut down. Citizen News announced it would be closing operations on Tuesday because of the worsening free speech situation in Hong Kong.
Citizen News made the announcement on Facebook, claiming it was shutting down to protect its employees.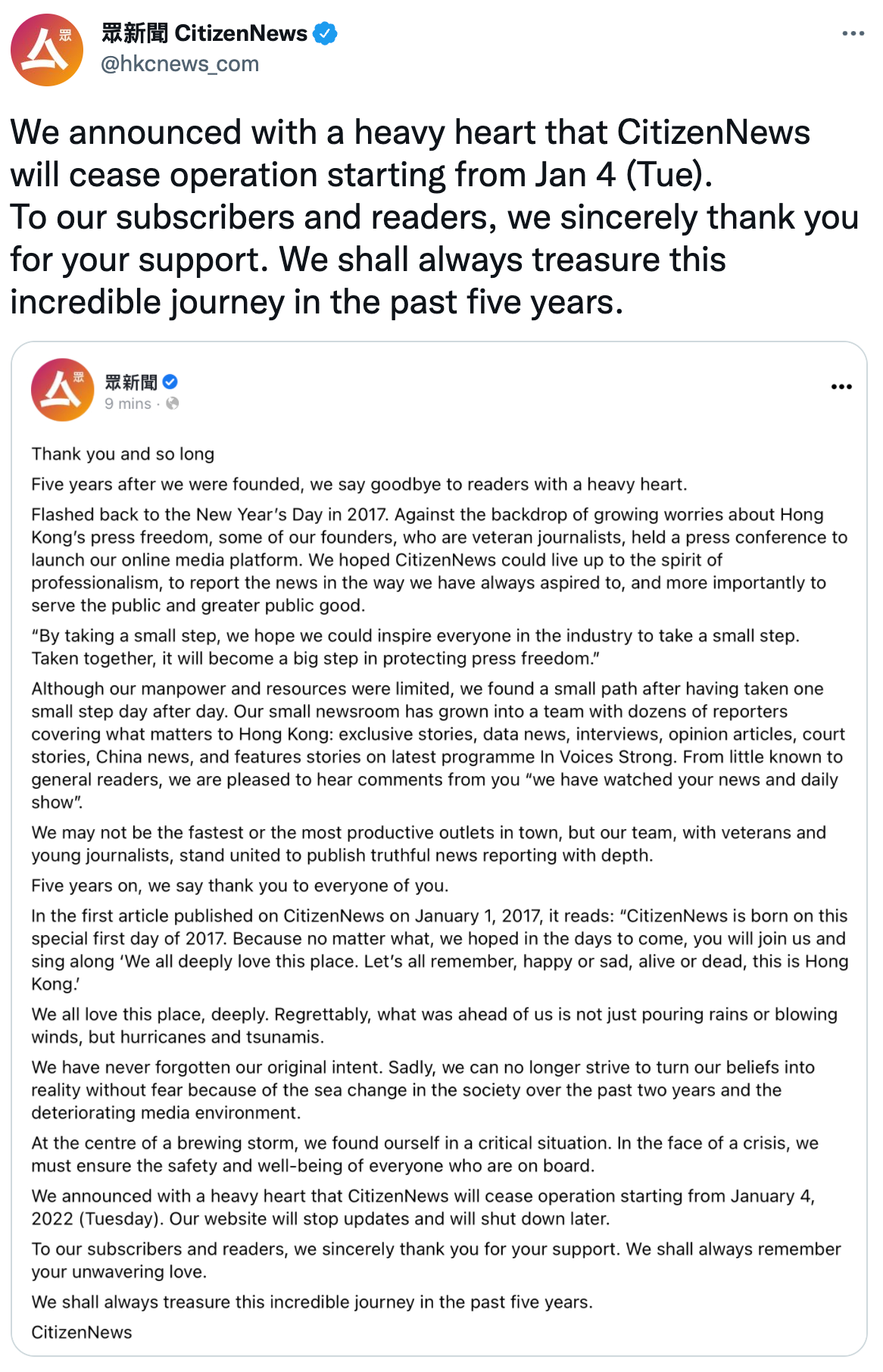 "Unfortunately, the major changes in our society in the last two years, and the deteriorating media environment, have made it impossible for us to realize our mission without worries," it wrote.
"At the center of a brewing storm, we found ourself in a critical situation. In the face of a crisis, we must ensure the safety and well-being of everyone who are on board," it added.
The news outlet said it will stop updating its website on Tuesday, and the entire website will be removed "after a period of time."
Citizen News was established in 2017 by a group of reporters.
The shut down of Citizen News comes barely a week after China increased its grip on the country and Stand News shut down after being raided by the police. Seven former and current employees and board members were arrested for "conspiracy to publish seditious publications."
Later, the Hong Kong Chief Executive Carrie Lam claimed the raid was not about journalistic work.
"This was purely enforcement work. This has nothing to do with journalistic or media work," Lam said Thursday.