Cryptocurrency exchange Coinbase announced that it has disabled NFT transfers on its iOS app because of the App Store's strict in-app purchase policy.
On Twitter, Coinbase wrote that Apple was demanding payments for gas fees using the App Store's in-app purchase system, meaning Apple would get a 30% commission on the fees.
"For anyone who understands how NFTs and blockchains work, this is clearly not possible," Coinbase wrote. "Apple's proprietary In-App Purchase system does not support crypto, so we couldn't comply even if we tried."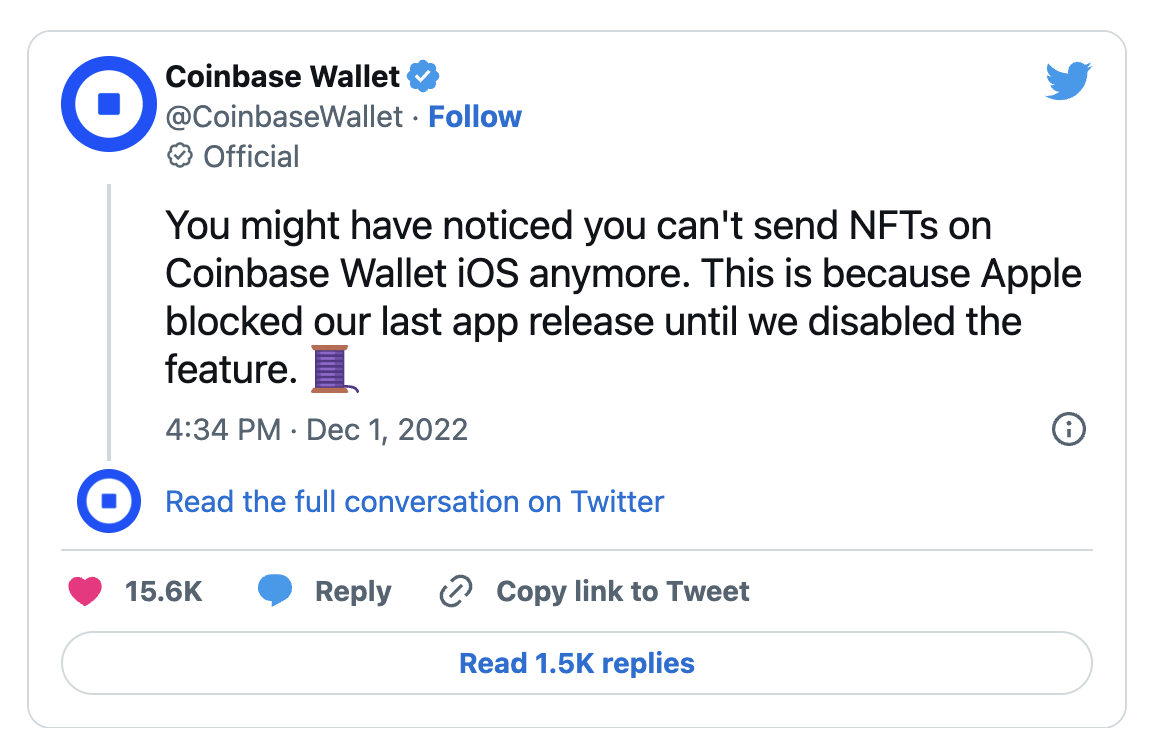 In response to the decision, Coinbase Chief Legal Officer Paul Grewal tweeted: "When someone imposes rules that can't be followed, you should ask why."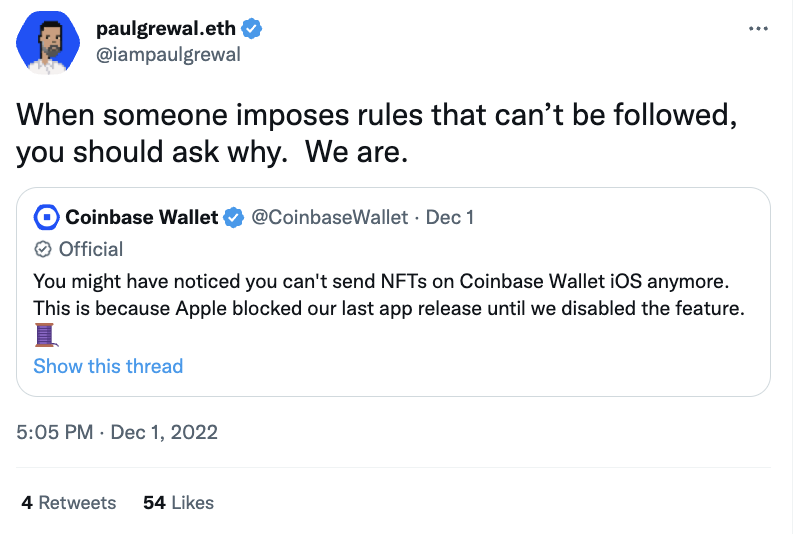 The Coinbase-Apple feud is the latest between Apple and the NFT community. In October, the tech giant refused to exempt NFT trading from the 30% commission on in-app purchases. The commission is the reason NFT marketplaces like OpenSea do not allow NFT trading on their iOS mobile apps.
Related: OpenSea launches mobile app, but is limited by Apple and Google's oppressive rules
Elon Musk has recently criticized the App Store policy, calling it a "hidden tax." The Twitter owner also said that Apple had threatened to withhold Twitter from the App Store.