Apple has added more paid-for advertising space in the App Store, a move that comes shortly after an iOS update with an ad-tracking ban feature that hinders advertising in third-party apps.
The company, which makes most of its money from selling its high-end devices, has long blasted fellow tech companies for monetizing users' data and, while Apple's recent move in allowing users to request apps stop third-party tracking and is good for privacy, it does mean that Apple's move hurt other businesses at a time when Apple is receiving antitrust scrutiny.
This is now combined with the fact that Apple has added more advertising space in the App Store. Now, app developers can advertise on the App Store search tab, not just in search results, meaning that Apple is wanting to grow its advertising revenue.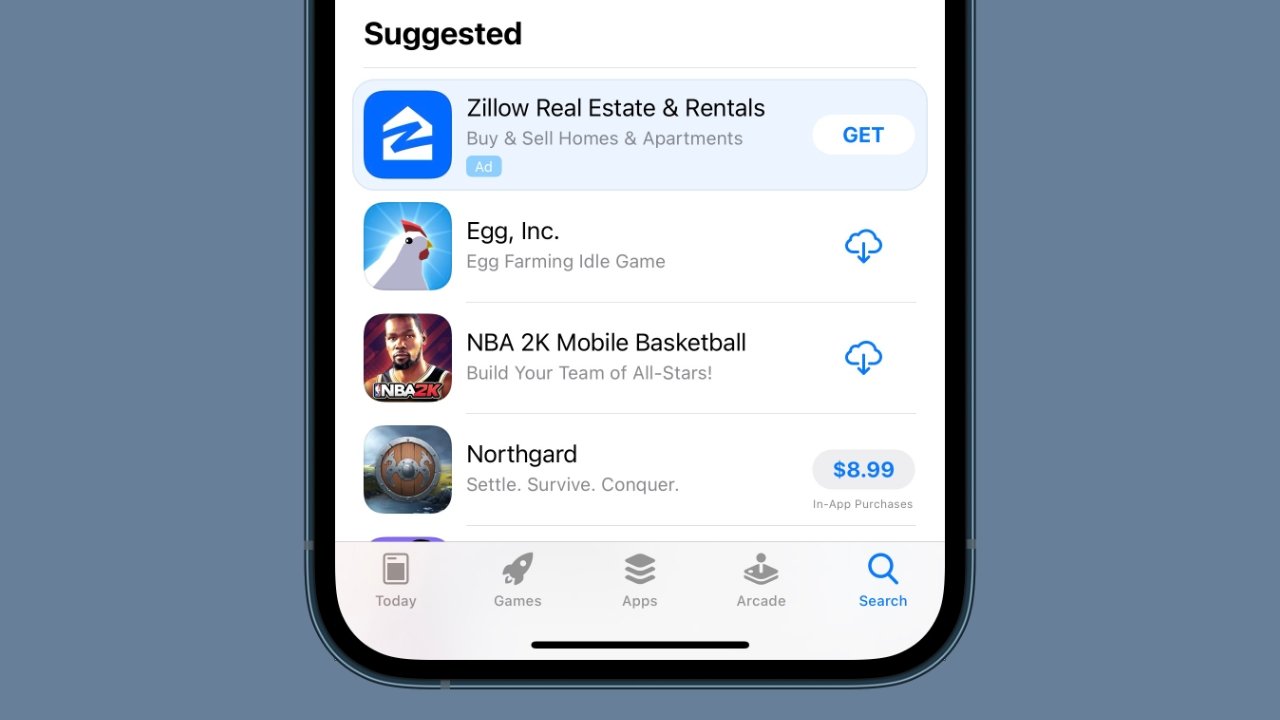 The new development comes days after Apple introduced an ad-tracking ban feature with the new iOS 14.5. When a user installs a new app, they immediately receive a notification asking them to allow or disallow tracking. The feature allows users to disallow tracking for any app they already own, or even disallow all apps from tracking.
The update was fiercely opposed by Facebook, which is notorious for using tracking for its massive invasive ads business. Facebook warned that the ad-tracking ban would hurt other advertisers and benefit Apple.
"Apple's policies leave very limited options for app developers to find customers through effective advertising – and, conveniently, Apple's own advertising products is one of them," Facebook said at the time.
According to commentators, Apple's adding of more advertising space in the App Store was imminent.
"The timing makes sense," said Jamie MacEwan, a senior media analyst at Enders Analysis. "Apple probably anticipates increased demand for exposure on the App Store. That's because Apple's iOS privacy changes have made other options less attractive."
MacEwan, however, warned that Apple has to make sure "its execution on consent and privacy is impeccable" if it is to avoid being accused of favoring its own advertising system.
CEO Tim Cook, has long blasted other tech companies for leveraging users' data for ads. The company introduced ads in the App Store in mid-2016, a year after an internal quarrel (revealed during an ongoing legal battle with Epic Games) about how ads could work in favor of app developers but contradict Cook's remarks that the company does not monetize user's data.
Some reports put the value of Apple's ads business at $2 billion, and it's expected to grow more now that the App Store has grown its ad slot availability.