Numerous Twitter users are reporting that Apple Maps temporarily returned a "Directions Not Available" message as they attempted to pull up directions to Washington D.C. in advance of tomorrow's "Save America" rally where President Trump will be speaking.
The rally is one of several protests, marches, and rallies that will be taking place in the nation's capital on Wednesday – the same day that Congress will declare the winner of the 2020 US presidential election.
Millions of Americans are expected to travel to Washington D.C. to attend these protests, marches, and rallies but less than 24 hours before these events, Apple Maps users took to Twitter to report that directions to the capital were showing as "not available."
Some of the many Apple Maps users who were affected by the issue include author and radio host Todd Starnes, One America News host Stephanie Hamill, and conservative author Brigitte Gabriel.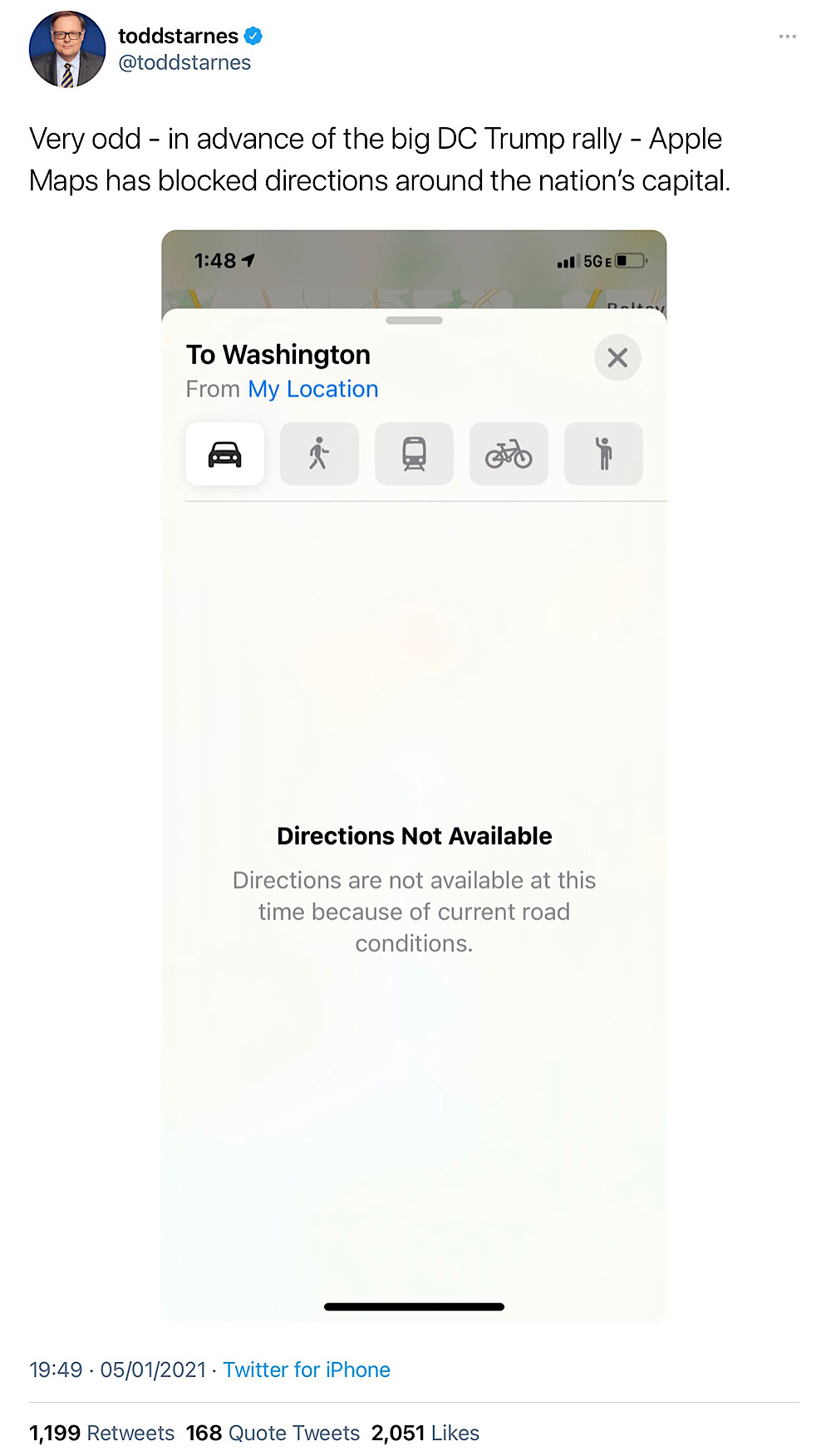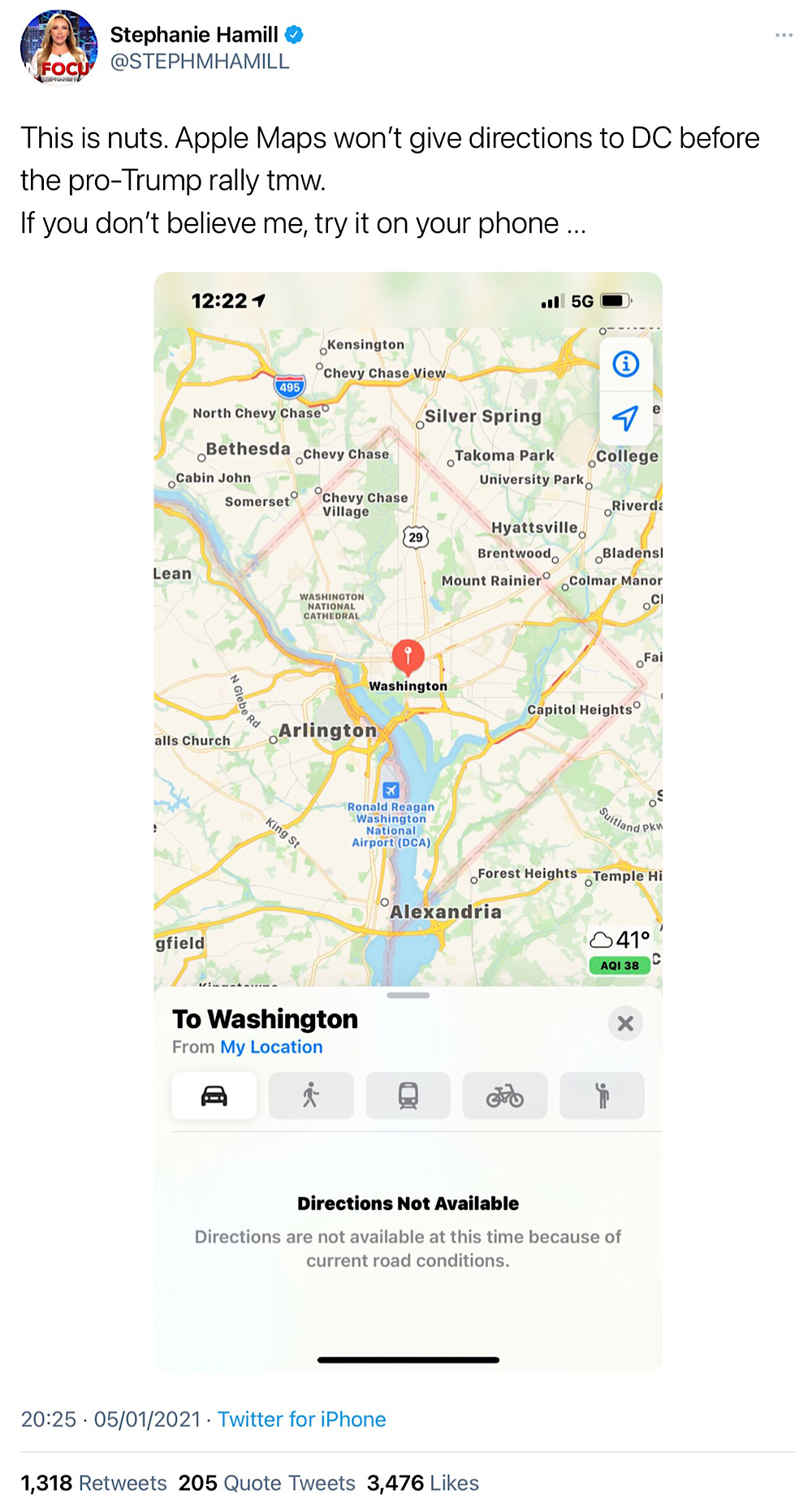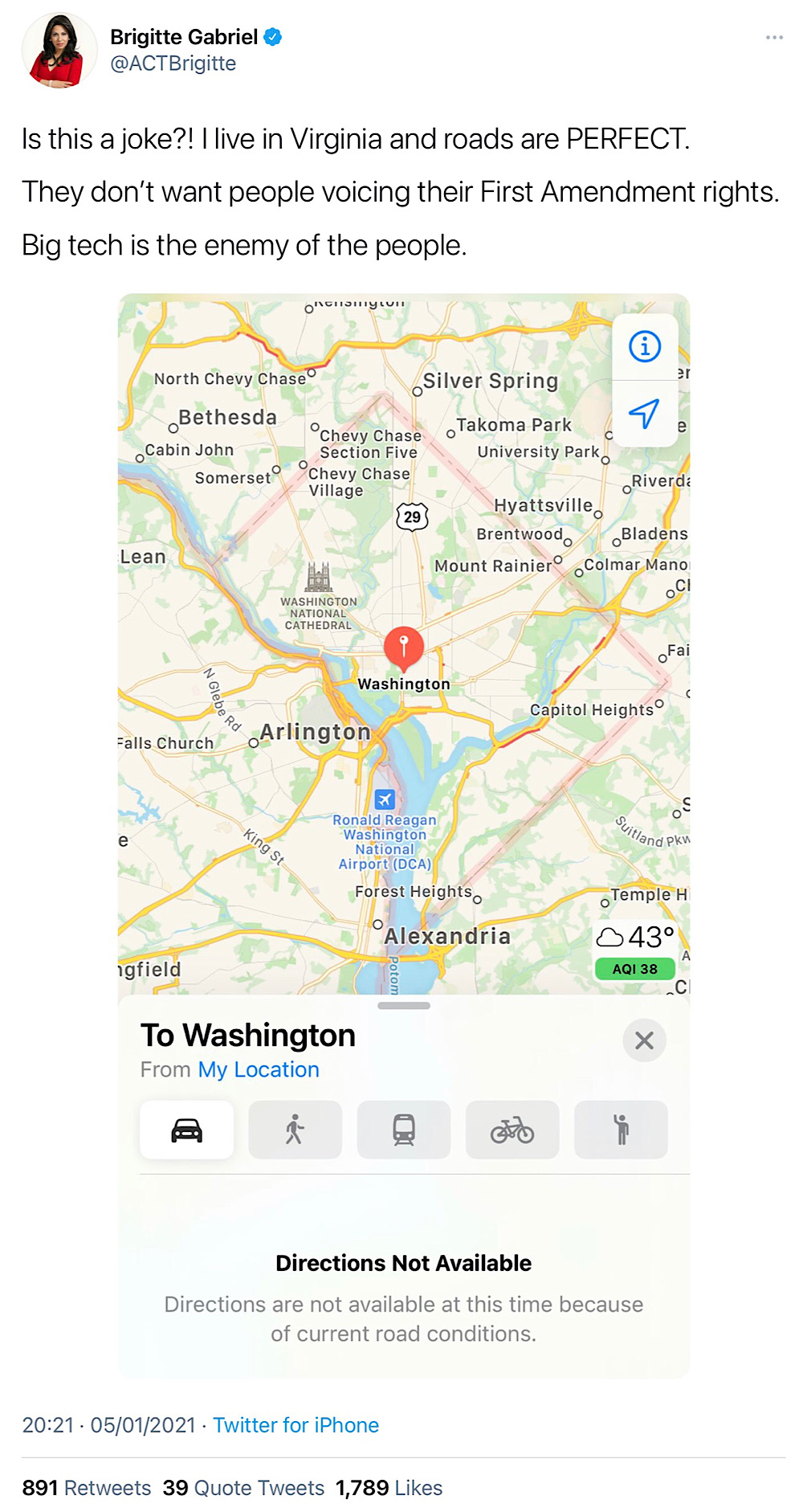 The issue was resolved around 5pm Eastern Standard Time (EST) and appeared to affect users for a couple of hours.
While it's unclear what caused this Apple Maps issue, it highlights the impact of Big Tech's mass control of digital infrastructure. Apple Maps is the default navigation app for the more than 100 million US iPhone users and relied upon by millions of these users for navigation.