Apple has blocked Damus, a trailblazing decentralized social media app, from its App Store, citing non-compliance with tipping service guidelines. Damus, built on the cutting-edge Nostr protocol, facilitated Bitcoin micropayments through "zaps" on the Bitcoin Lightning Network.
The disagreement centers around Apple's claims that Damus failed to comply with the App Store's policy that requires using in-app purchases for transactions related to digital content. Apple wants a cut.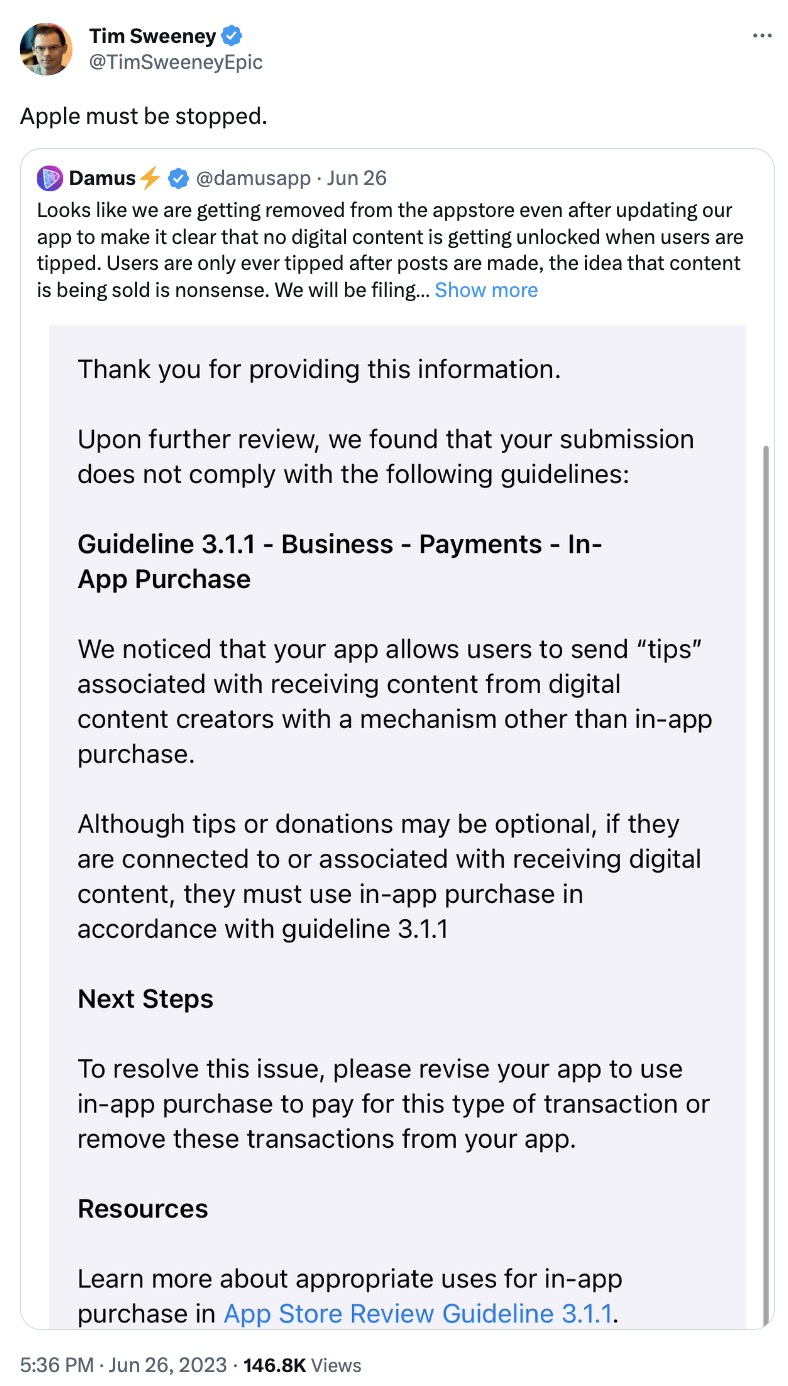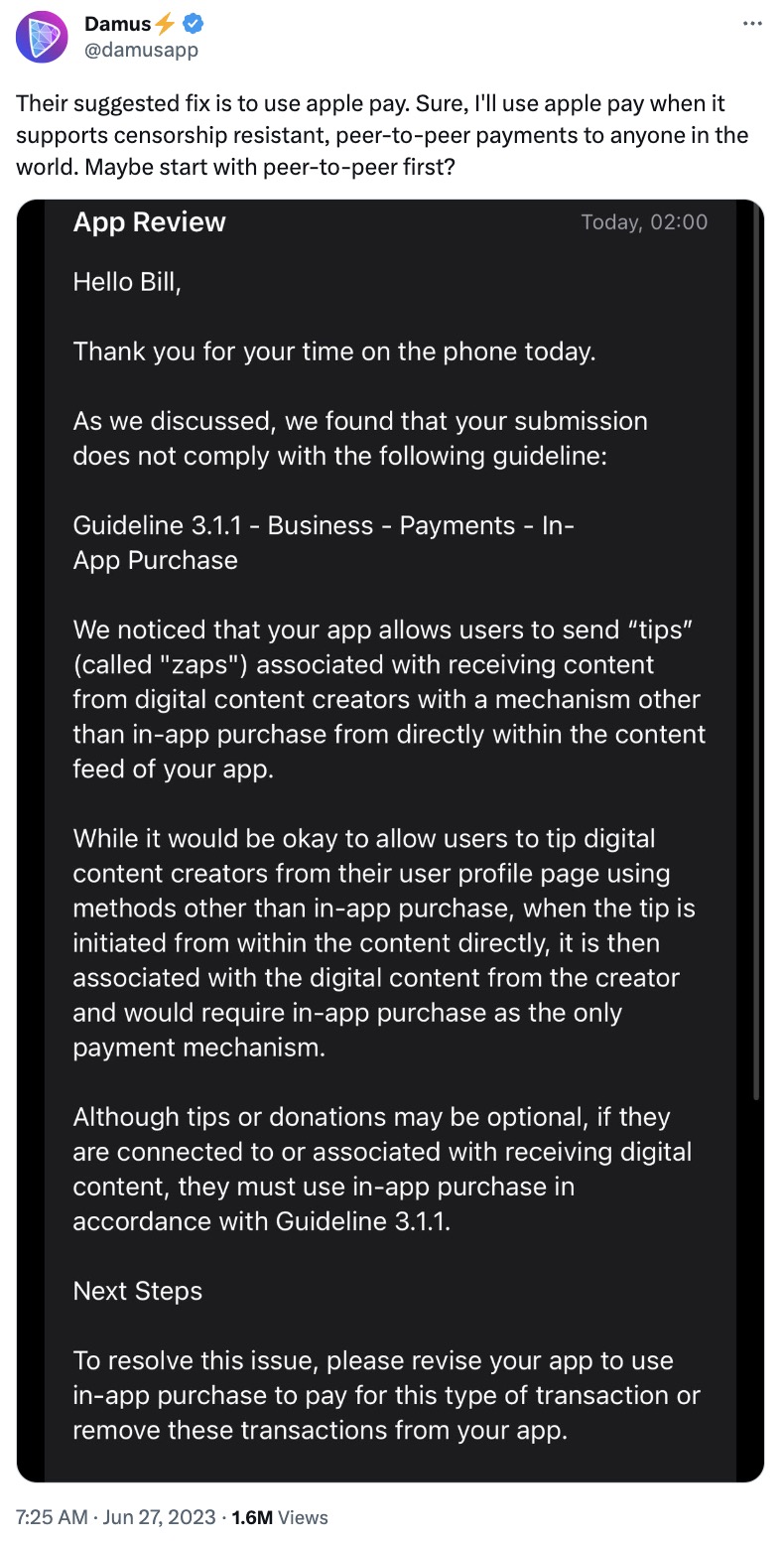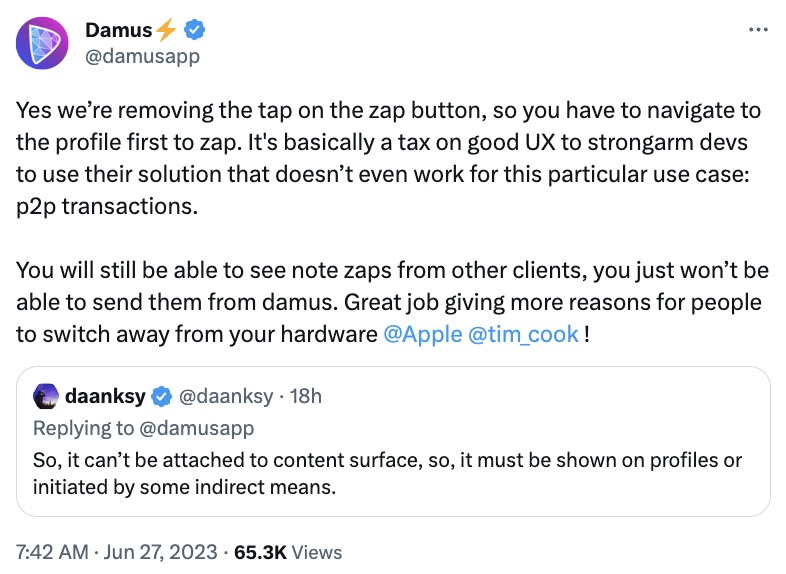 Damus's removal was followed by a tweet where they lamented the development, saying, "Looks like we are getting removed from the appstore even after updating our app to make it clear that no digital content is getting unlocked when users are tipped."
The app developers regard the action as unjust, asserting that their service doesn't unlock digital content and plan to appeal what they consider a "misapplied" motion.
Damus's fallout with Apple has catalyzed an uproar within the tech community. A high-profile voice chiming in on the matter was Jack Dorsey, former Twitter CEO, and a renowned advocate of Bitcoin. He expressed his support for Damus, emphasizing, "Tips aren't unlocking content," and critiqued Apple for hindering a service that "enabled tipping to everyone in the world without the need for a bank, payment card, or government permission." Dorsey has been vocal about his support for Nostr, categorizing it alongside Bitcoin as one of the two "truly censorship resistant technologies at scale."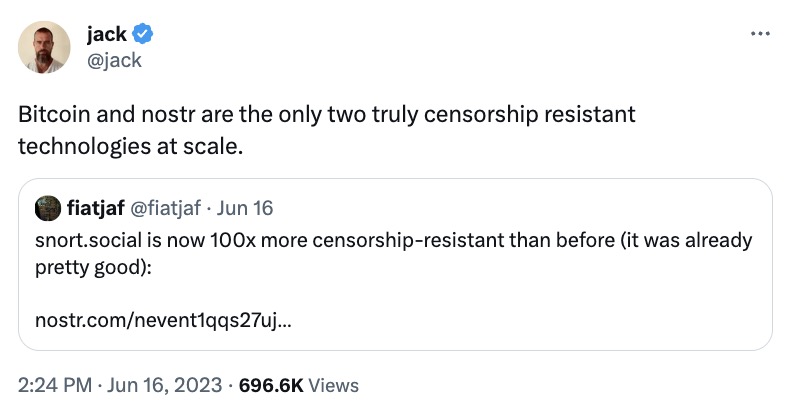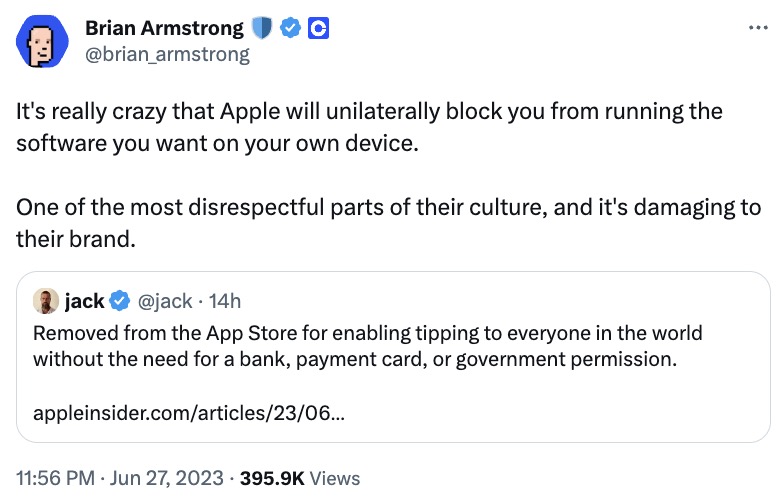 Tim Sweeney, the founder and CEO of Epic Games, further amplified the dissent against Apple, succinctly declaring, "Apple must be stopped."