Apple has long touted itself as privacy-focused. However, experts say the company can do more to protect user data, especially since the company is quick to turn data over to law enforcement with little pushback or oversight.
Law enforcement agencies in the US have increasingly requested user data from tech companies for investigations and prosecutions in recent years. Privacy advocates have raised concerns about law enforcement agencies' access to digital data stored by tech companies, arguing it is a violation of the Fourth Amendment, which protects people from unreasonable searches.
According to Apple's most recent transparency report, the company received 7,122 requests for data from law enforcement agencies for 22,427 people in the US alone. The company provided some data for 90% of the requests, and only challenged 261 of the requests, The Guardian first reported.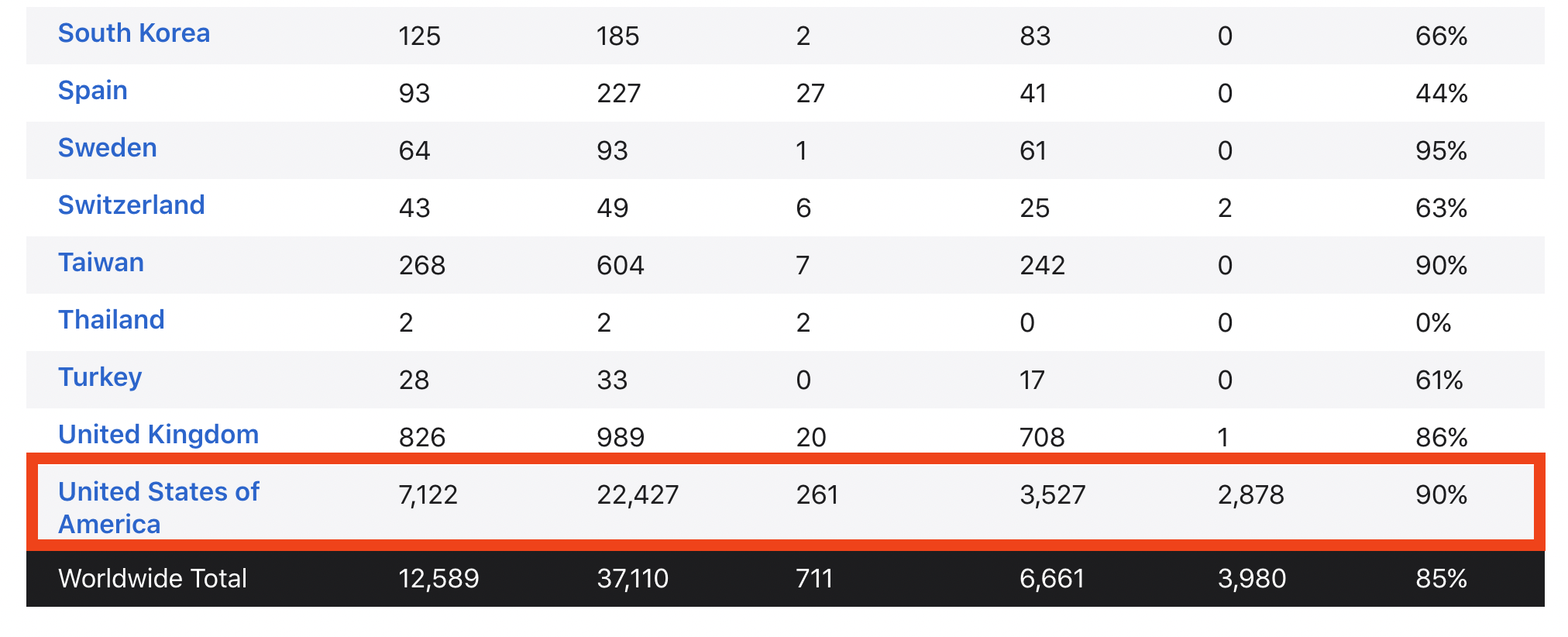 In comparison, Google received 42,828 requests affecting over 100,000 accounts, and provided some level of data in over 80% of the cases. In the same period, Facebook received almost 60,000 requests and provided some data in 88% of the cases.
Apple receives way lower numbers of law enforcement requests because it does not collect as much user data compared to its competitors such as Google, whose business relies on data collection and ads.
Apple has guidelines on what data authorities can get and the company claims that the guidelines are in line with best practices. However, experts note that there are still major gaps.
While Apple has relatively secure hardware, iCloud and other services are not as secure. iMessages are end-to-end encrypted, meaning only the sender and recipient have access. But data backed up to the cloud is not encrypted.
Apple's law enforcement guidelines state that iCloud content can be provided if there is a warrant. The content includes anything backed up for the previous 25 days, including "stored photos, documents, contacts, calendars, bookmarks, Safari browsing history, maps search history, messages and iOS device backups."
Device backups can include "photos and videos in the camera roll, device settings, app data, iMessage, business chat, SMS, and MMS [multimedia messaging service] messages and voicemail."
Privacy advocacy group Electronic Frontier Foundation (EFF) is calling on Apple to implement end-to-end encryption in iCloud backups.
"When we say they're better than everyone else, it's more an indictment of what everyone else is doing, not necessarily Apple being particularly good," said EFF staff technologist Erica Portnoy to The Guardian.