Several states and territories in Australia have enforced vaccine passports for employees in specific industries. The mandates have resulted in people losing their jobs.
Yet, it has also spurred a rise in activity on social media with people creating groups so that people can find new employment at a company that isn't calling for staff to hold a vaccine passport.
Many groups started on Facebook, the Guardian reported, – but with the massive censorship on the platform, apps such as Telegram are leading the way with creating groups that allow people to find new employment.
On Telegram, there are employers advertising work and describing their businesses as "welcoming to everyone" and discrimination free.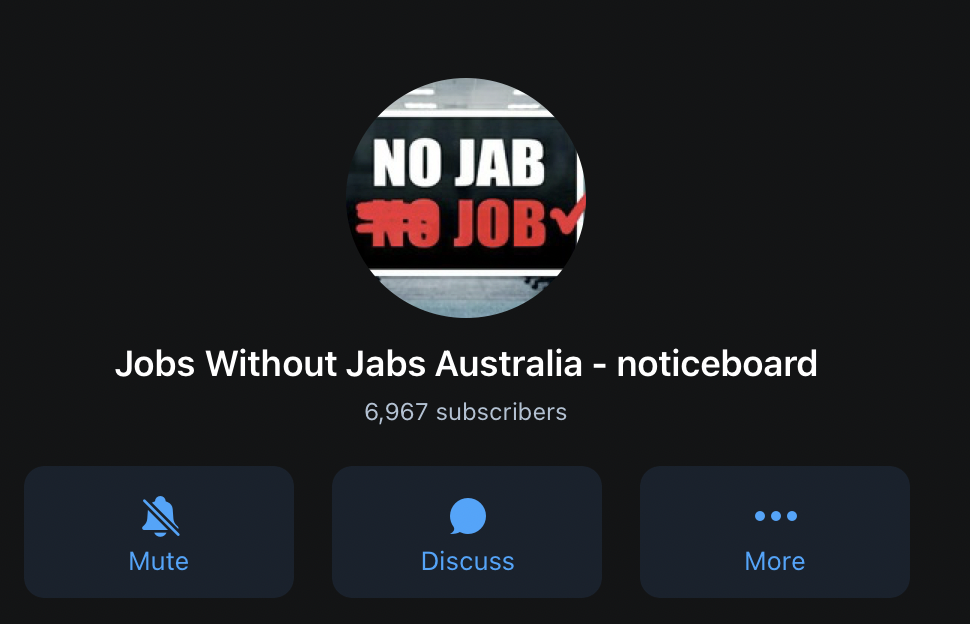 Since the implementation of the vaccine passports, hospitality workers, police officers, teachers, and healthcare workers have lost their jobs. Victoria has one of the strictest vaccine mandates, which was implemented for industries that collectively employ 1.25 million people.
The Western Australia state also announced a vaccine mandate for multiple industries, including supermarket staff and teachers, which will affect about 75% of the total workforce in the state.
The Guardian Australia spoke to several of the job seekers. Julian Melvin, an arborist, said the only jobs available are temporary odd jobs.
"A lot of them it's like 'I need my lawns mowed' … cash work here and there," he said. "There are some businesses saying we'll employ you but how many people are unemployed versus how many people need work?"
"I'm left in a position where I've lost my career of 20 years," said Ash Heap, an electrician. "I don't really have a lot of options. I was given a small business grant which will see me through for another month but there's no income."
Groups such as "Jobs Without Jabs Australia" attracted over 20,000 members on Facebook, with employers posting their offers to hire without vaccine passport discrimination.
"Freedom of choice without medical coercion. A free Australia for all, not a two tiered society. This is a job noticeboard to connect employers and employees," the group's description reads.
However, while many without a vaccine passport have been looking for work on Facebook, they soon realized that Telegram is a better option as many posts on Facebook were being deleted.