Australia's national broadcaster, ABC, is complaining about what it defines as the "toxicity" on Elon Musk's platform, X, formerly known as Twitter. Citing the alleged increasingly "abusive" interactions, the state-owned corporation has shut down almost all of its official accounts on X.
Under this withdrawal, only four ABC official accounts will remain active: @abcnews, @abcsport, @abcchinese and @abcaustralia.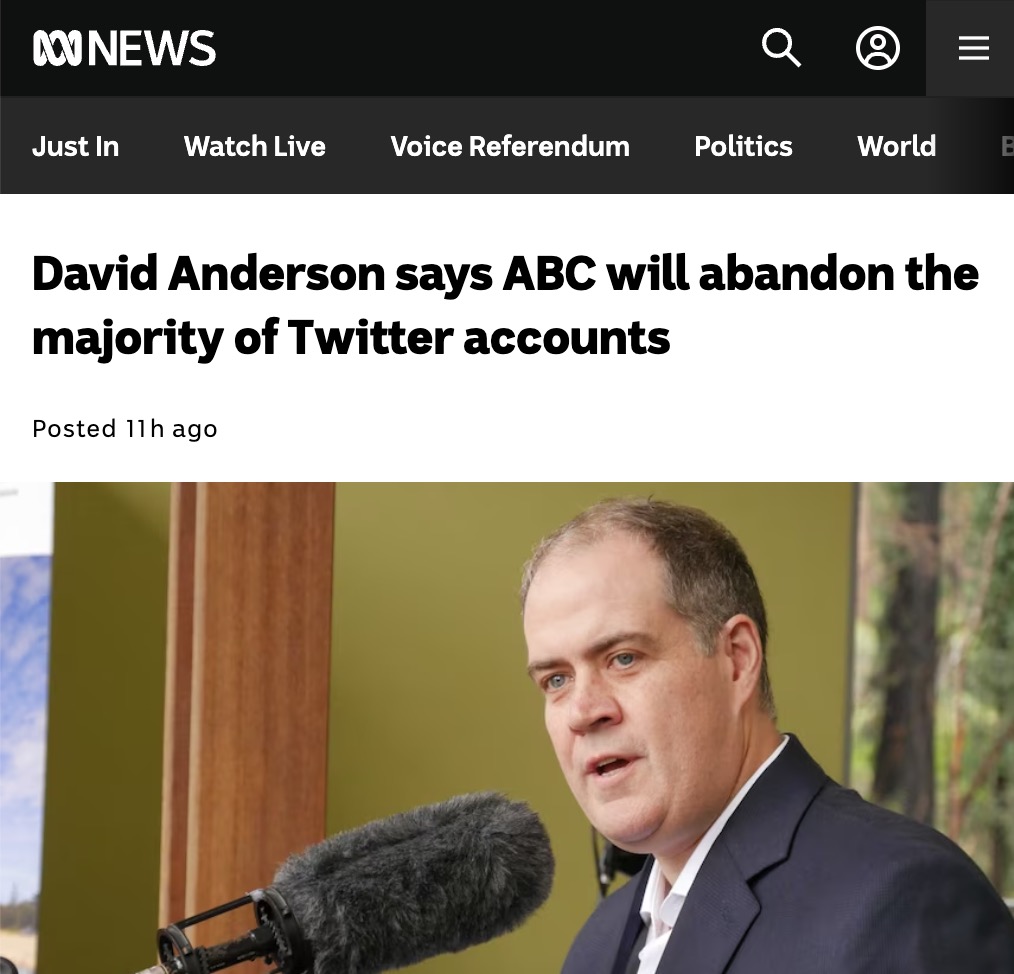 According to David Anderson, the ABC managing director, the accounts for prominent programs such as Insiders, News Breakfast and ABC Politics were shut down earlier this year.
This move is aimed to limit negative interactions which they say had become increasingly common under Musk's stewardship and had been blamed for detracting from the positive engagement with these shows.
Anderson also expressed concern over X's alleged reduction of its "trust and safety" teams, noting additional charges were making the platform increasingly expensive to operate.
The ABC isn't the first public service broadcaster to withdraw from Musk's X. Earlier this year, NPR and PBS departed the platform after Musk labeled them as "state media," since they receive public funding.
The media's increasing calls for controlled and censored platforms reflect a broader cultural shift towards safety at the cost of open dialogue, creating dangers that lie in drawing lines that may inadvertently suppress legitimate voices.