In a controversial blend of politics and social media censorship, it has been revealed that Democratic Arizona Governor Katie Hobbs has intervened with Twitter, now X, in an effort to silence critics of her tweet where she equated Trump supporters to neo-Nazis. This revelation raises critical concerns about free speech and political bias in the era of Big Tech censorship.
Hobbs had targeted Trump and his supporter base in a contentious 2017 tweet during her tenure in the Arizona state legislature. "Trump has made it abundantly clear he's more interested in pandering to his neo-nazi base than being president for all Americans," she stated, an assertion that drew widespread condemnation from her digital audience. This criticism wasn't taken lightly by Hobbs, who ascended into her role as Arizona secretary of state while these contentious debates raged on.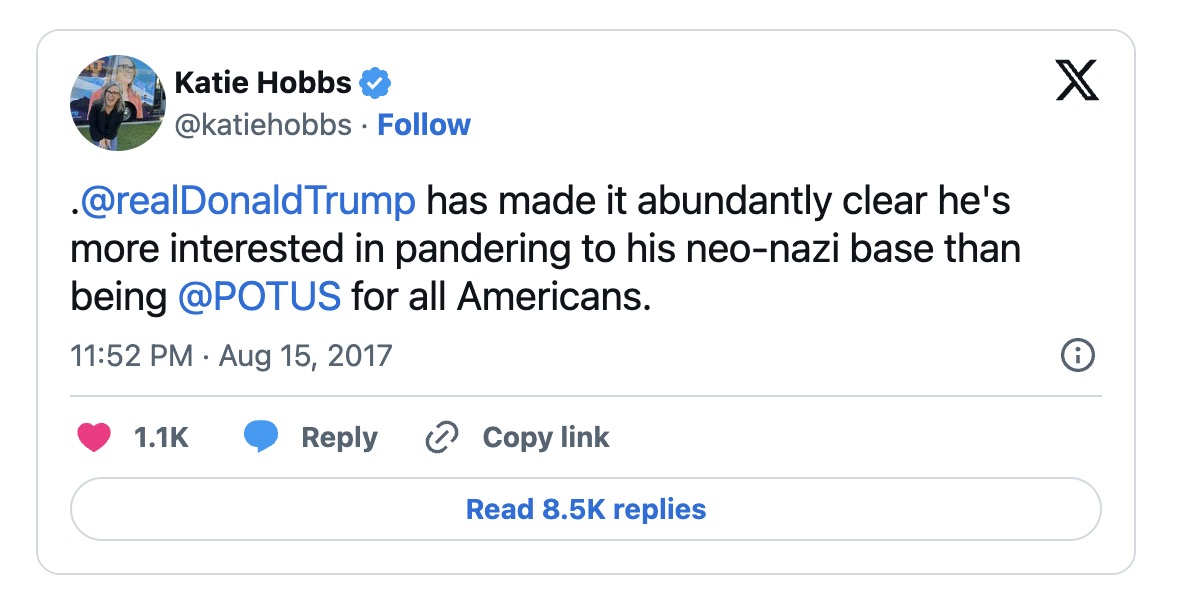 Hobbs' contentious social media posting subsequently ignited debates over her impartiality in administering elections, upon which the Democratic leader demanded the censorship of online judgments against her.
Leaked emails confirmed by Arizona Capitol Oversight, a conservative political entity, revealed Hobbs officially contacted Twitter in November 2020 to sanction her online critics.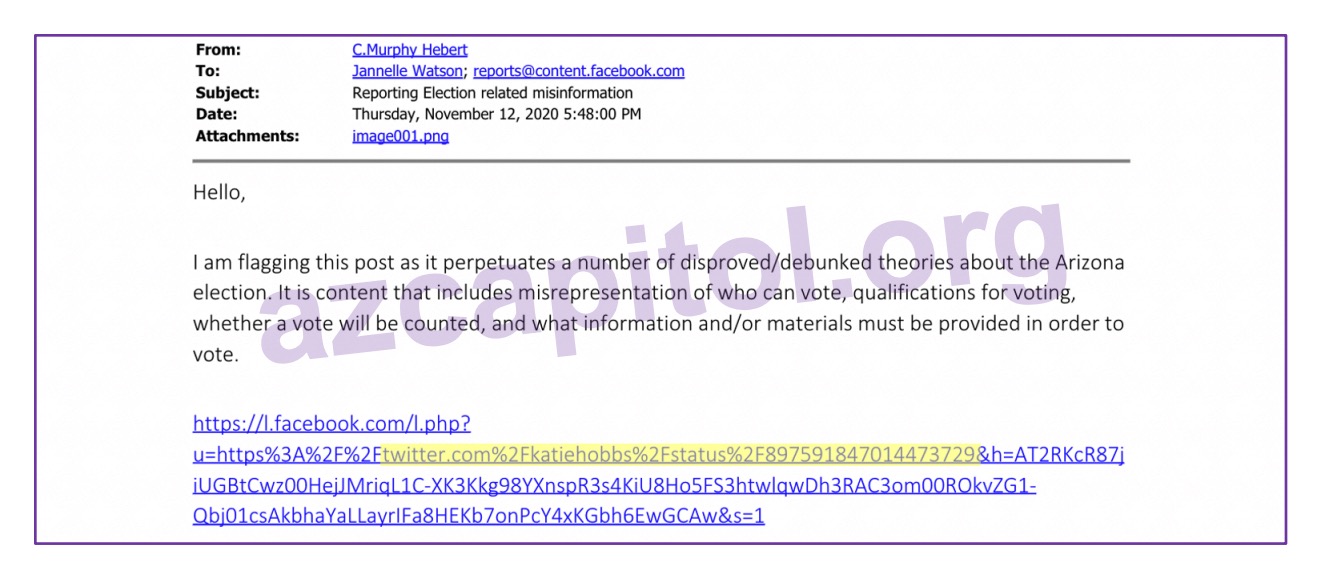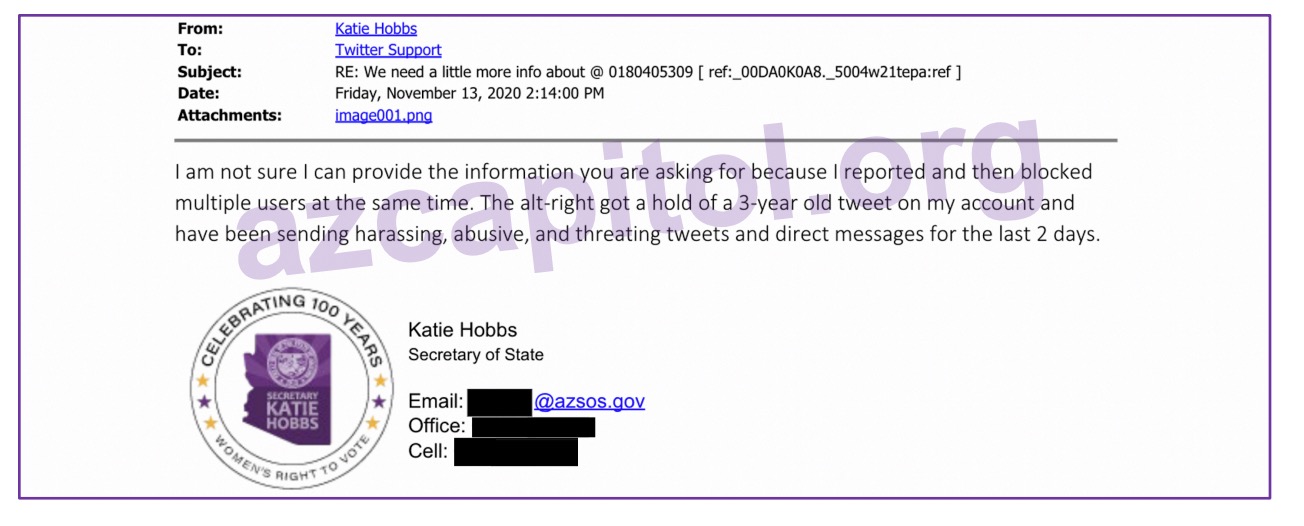 However, when Twitter demanded further details to justify Hobbs' request, she was unable to produce the required evidence. Instead, she laid claim to being "harassed" by political opponents for her comments labeling them as Nazis. Hobbs went on to argue that they had weaponized a three-year-old tweet to spread threatening messages.
Despite countless appeals for responses from X and Hobbs regarding the censorship requests, reactions have yet to surface. In the shadow of these unfolding revelations, there is mounting evidence that many more federal departments than expected could be deliberately downplaying their engagement in online censorship.
Related: Arizona Secretary of State Katie Hobbs used a third party to get tweets censored on Twitter