In its latest round of censorship against popular Christian satire site The Babylon Bee, Facebook has demonetized its page after one of its posts was flagged and removed for "inciting violence."
The post in question is a satirical take on the Supreme Court nominee Amy Coney Barrett's (ACB's) Senate confirmation hearing and referenced a popular Monty Python sketch where a woman is weighed against a duck to see if she's a witch.
In The Babylon Bee's post, Senator Mazie Hirono asks for ACB to be weighed against a duck to see if she's a witch and should be burned – a satirical reference to the original Monty Python sketch and the historical practice of witch burning.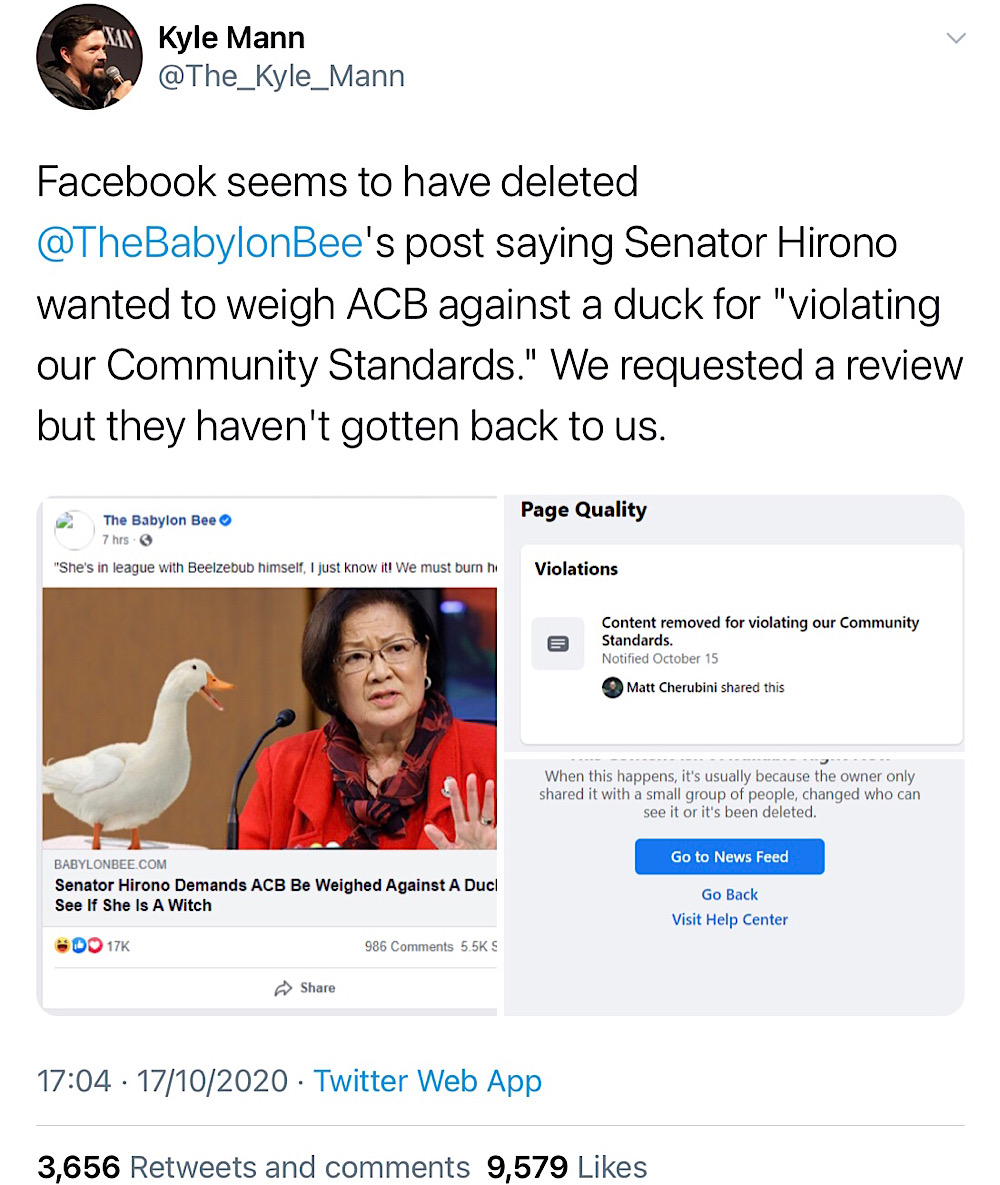 Facebook initially removed the post and stripped The Babylon Bee's monetization for "violating our Community Standards."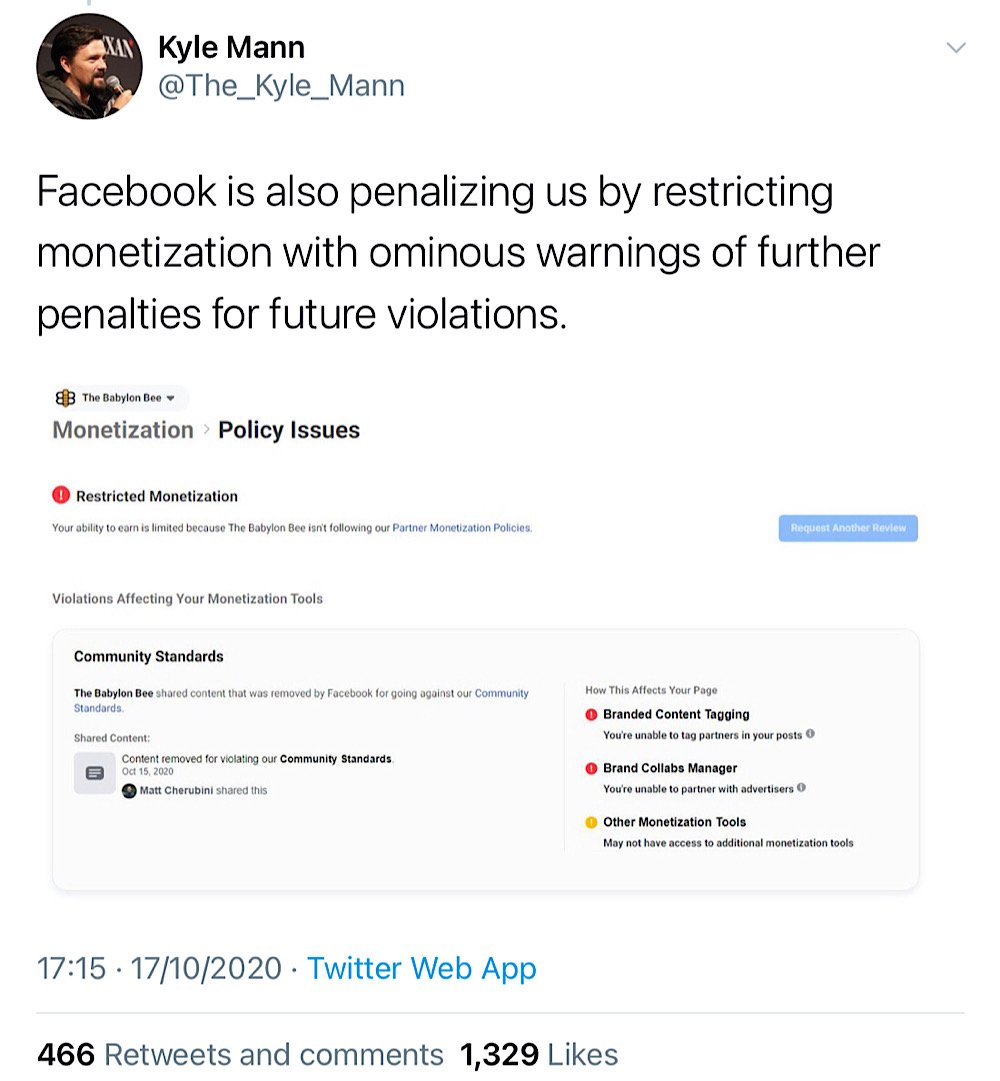 A few days after the removal of the post, The Babylon Bee's CEO Seth Dillon tweeted that Facebook had conducted a manual review, was standing by its decision, and is claiming that the satirical post "incites violence."
Not only did Facebook punish The Babylon Bee over a joke but according to Dillon, Facebook also told The Babylon Bee to not speak about the censorship publicly:
"In what universe does a fictional quote as part of an obvious joke constitute a genuine incitement to violence?," Dillon tweeted. "How does context not come into play here? They're asking us to edit the article and not speak publicly about internal content reviews. Oops, did I just tweet this?"
Dillon also highlighted the disparity with which Facebook applies its censorship standards by pointing out that Greater New York Black Lives Matter president Hawk Newsome's statement, "If this country doesn't give us what we want, then we will burn down this system and replace it," is allowed on Facebook but a satirical post from The Babylon Bee is deemed to be inciting violence.
Additionally, Dillon hinted that Facebook's decision would have a significant impact on The Babylon Bee's business by revealing that the tech giant accounts for 70% of The Babylon Bee's traffic.
The demonetization and removal of the post is the latest of several sanctions Facebook has levied against The Babylon Bee over the last few years.
In May, Facebook soft-censored The Babylon Bee by requiring users to confirm that they actually want to share its posts and the outlet has also had numerous satirical post fact-checked and restricted on the platform.
Facebook's action against The Babylon Bee is also reflective of its increased arbitrary censorship of jokes, humor, and satirical content with satirical women's site Reductress, comedian Terrence K. Williams, and countless Instagram meme accounts having their content removed or restricted.