A bakery in Ontario, Canada, is facing backlash from a "2SLGBTQ" group for posting an image of a police badge to social media. The group said it would no longer do business with the bakery because of its "pro-cop" stance.
The highly regarded bakery, Lenjo Bakes, posted a photo on Instagram of a Waterloo Regional Police Junior officer sticker. The sticker is given to kids. "It's official. I'm a junior officer. Not just for Halloween. Forever," was the humorous caption.
The 2SLGBTQ group was offended by the image posted to social media and questioned the bakery about it.
"Hi lenjo. I saw on your story a picture of a police badge. What is your affiliation with wrps (Waterloo Regional Police Service)?" the group asked.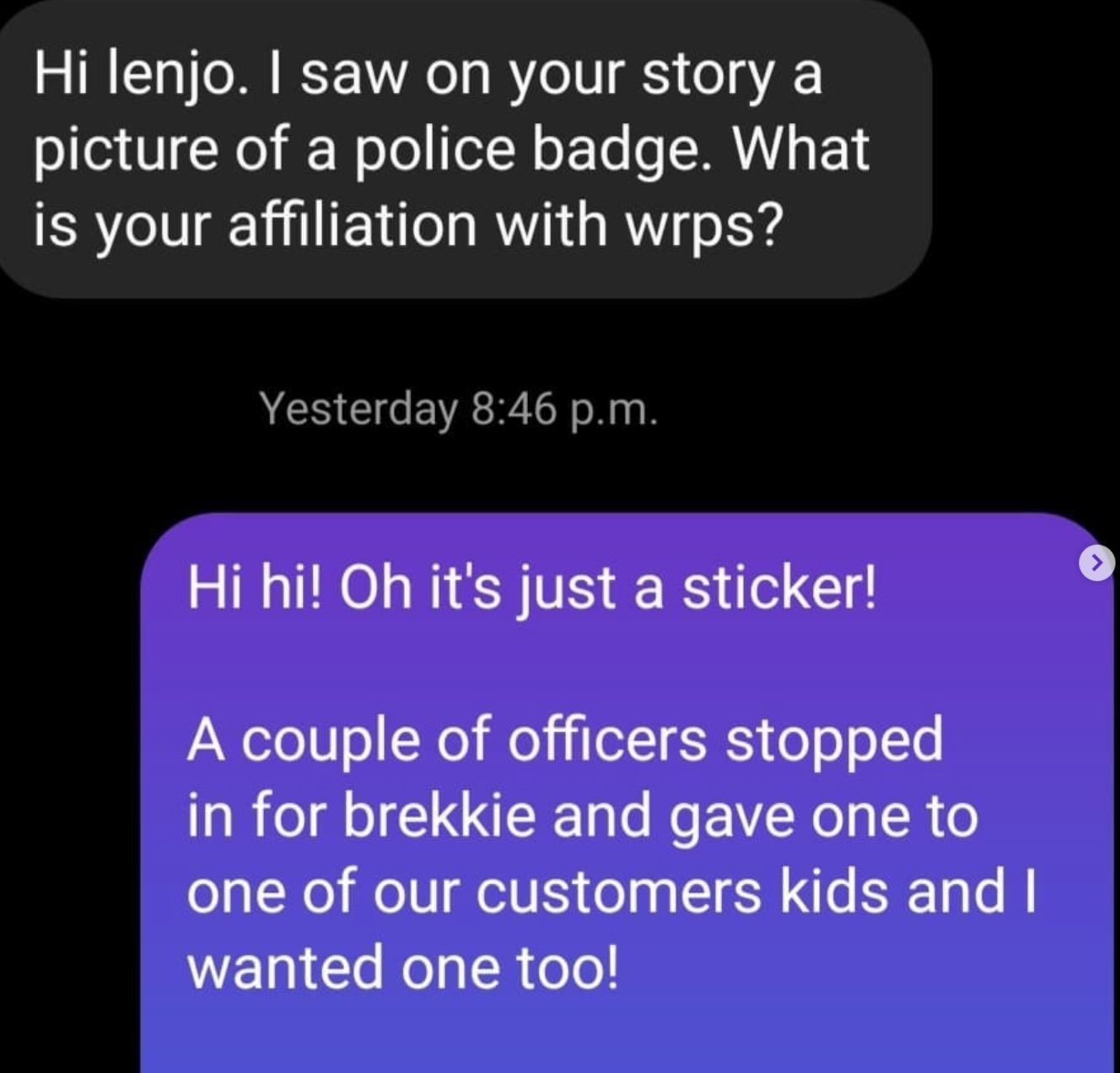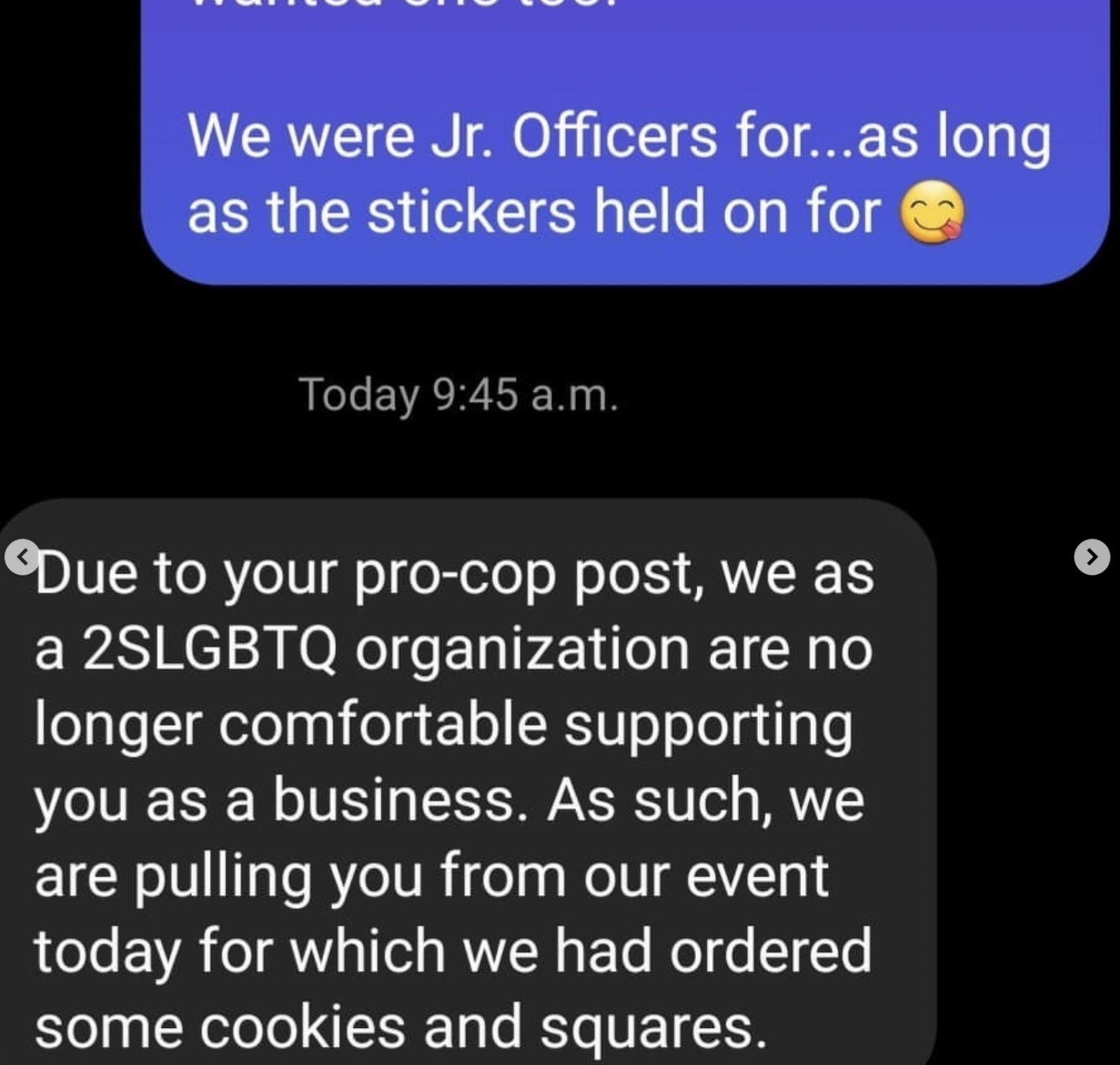 "Hi hi! Oh it's just a sticker!" LenJo Bakes responded. "A couple of officers stopped in for a brekkie and gave one to one of our customers kids and I wanted one too! We were Jr. Officers for… as long as the stickers held on for."
The 2SLGBTQ group responded by saying they would no longer do business with the bakery for its "pro-cop" message.
"Due to your pro-cop post, we as a 2SLGBTQ organization are no longer comfortable supporting you as a business," they responded. "As such, we are pulling you from our event today for which we had ordered some cookies and squares."
Lenjo Bakes later posted about the incident on its Instagram account. It said that "apparently the expectation was that in order to participate in the publicly-funded event we needed to be anti-cop."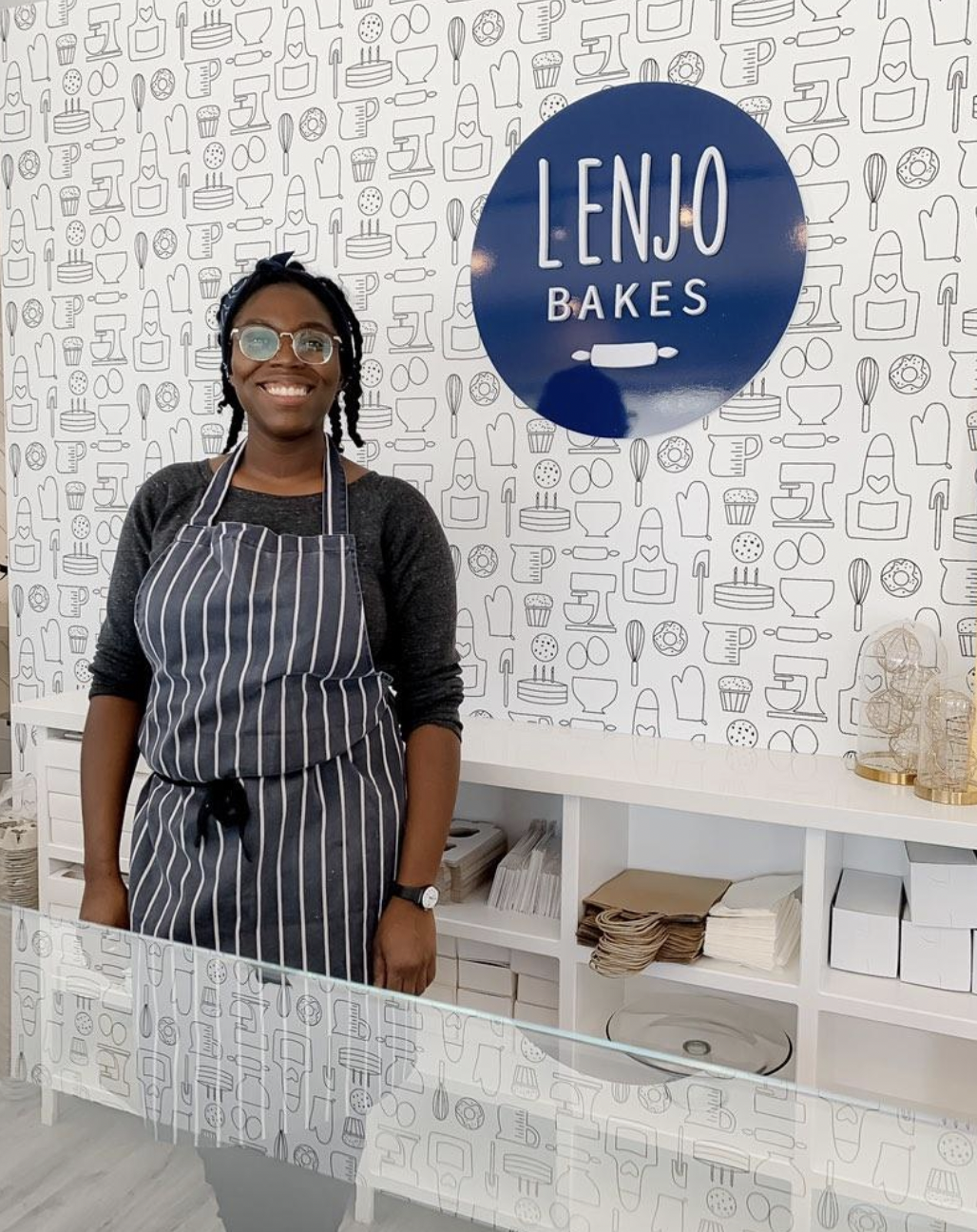 The bakery is owned by Lenore Johnson.
"If you've followed us for nearly any amount of time you would know that we are fervent promoters of community over everything," Johnson continued. "We do not seek to divide. It is impossible to build community while excluding an entire subset of diverse people based on their occupation."
Johnson said that the director of the 2SLGBTQ group called and said that they "would like to see a public post saying that I'm *not* pro-cop and acknowledging that a posting a photo of a sticker of a police badge on Halloween was *not* just a sticker, but a harmful symbol."
"We aren't 'anti' anyone here at LenJo Bakes. If us not outwardly sharing your divisive views disqualifies us from doing business with you… [shrugging emoji]," the Instagram post continued.
Johnson then explained how the messages from the 2SLGBTQ group increased her stress as an entrepreneur.
"Last week I was just a 'normal' level of overwhelmed entrepreneur: hiding in the bathroom until my panic attacks passed. But what I'm experiencing now is new. And terrible. And worse."
"I was also told today that a decision had not yet been made whether or not a public statement from the organization re: us and our 'pro-cop' position was forthcoming. If that comes and you want to talk about it, feel free to drop by the shop. As always, everyone is welcome." She added that she would be taking a break from social media.