Memphis-based Christian charity, Indigenous Advance Ministries, claims it has been unjustly debanked by banking giant, Bank of America (BoA). The charity suspects their account closure is tied to the bank's disapproval of its religious ideologies. These debanking allegations, the suspension of financial services without clear explanation, signal an alarming trend that has free speech advocates calling for improved transparency in banking practices.
Indigenous Advance Ministries, which provides critical aid to orphans in Uganda, has served since its founding in 2015. Advocating for pro-life and traditional marriage views, the charity has been transparent about its religious beliefs, but maintains that these beliefs should not have influenced its banking situation.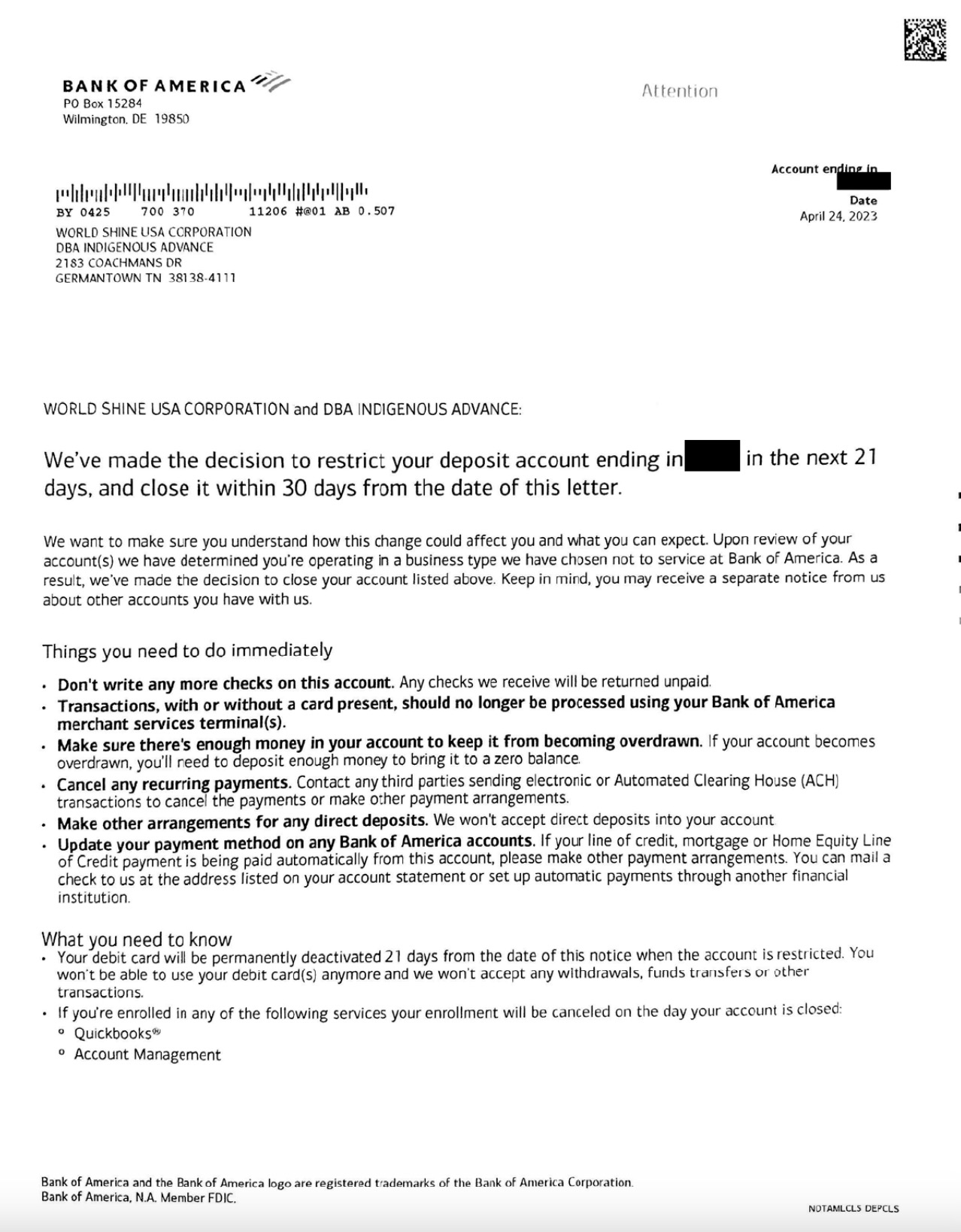 The term debanking gained notoriety following similar incidents, like that of Nigel Farage, accomplished Brexit architect and ally of former President Donald Trump. While debanking was historically linked to managing accounts associated with money-laundering risks, it seems more frequently, firms are scrutinized and whitewashed due to perceived reputational concerns.
Akin to the Farage situation, Indigenous Advance Ministries' accounts were abruptly terminated back on April 24. The charity's associated entities, such as Indigenous Advance Customer Center and the Servants of Christ Community in Memphis, were also severed from their banking lifelines. BoA justified the actions asserting the charity was operating from a business standpoint, the bank chose not to service.
The charity was left in turmoil, unable to fulfill its Ugandan mission, and temporarily suspended salary payments. With $270,000 frozen in their deposit account, they sought explanation and assistance from the Tennessee Attorney-General's office.
Read the consumer complaint here.
In response, BoA refutes ties between banking decisions and religious doctrines, asserting the closure was influenced by a certain aspect of the charity's operations, which involves invoice debt collection. But critics argue that the bank only provided an explanation after the issue was scrutinized publicly.
Indigenous Advance Ministries, now represented by the Alliance Defending Freedom (ADF), disputes BoA's claims. The ADF contends these alarming episodes of 'debanking' based on political or religious dissent need to be addressed to uphold free speech. The organization remains committed to their mission in Uganda, aiming to expediently resolve the unexpected banking hurdles to keep their operations from being affected further.