With a fervor rooted in values of freedom, the outspoken host of The Chad Prather Show on BlazeTV, Chad Prather, has aligned himself with Baste Records. Founded by Matthew Azrieli, this Nashville-based record label provides a resounding platform for conservative musicians and artists to express their viewpoints and values through their craft.
The collaboration marks a significant step for Baste Records as it continues to attract high-profile figures known for their uncompromising stance on conservative beliefs. Prather will now leverage his newly forged alliance with the label to champion his strong convictions.
Expressing his enthusiasm, Prather narrated how the label approached him several months ago, outlining their ambitious vision. He commended their purpose of creating an uncancelable platform that supports and safeguards artistic expression. Prather himself had previously faced attempts to de-platform and de-monetize him across various media platforms. The concept resonated with him, given his relentless pursuit of outlets that refuse to censor his voice, allowing him to express his thoughts and feelings unrestrained.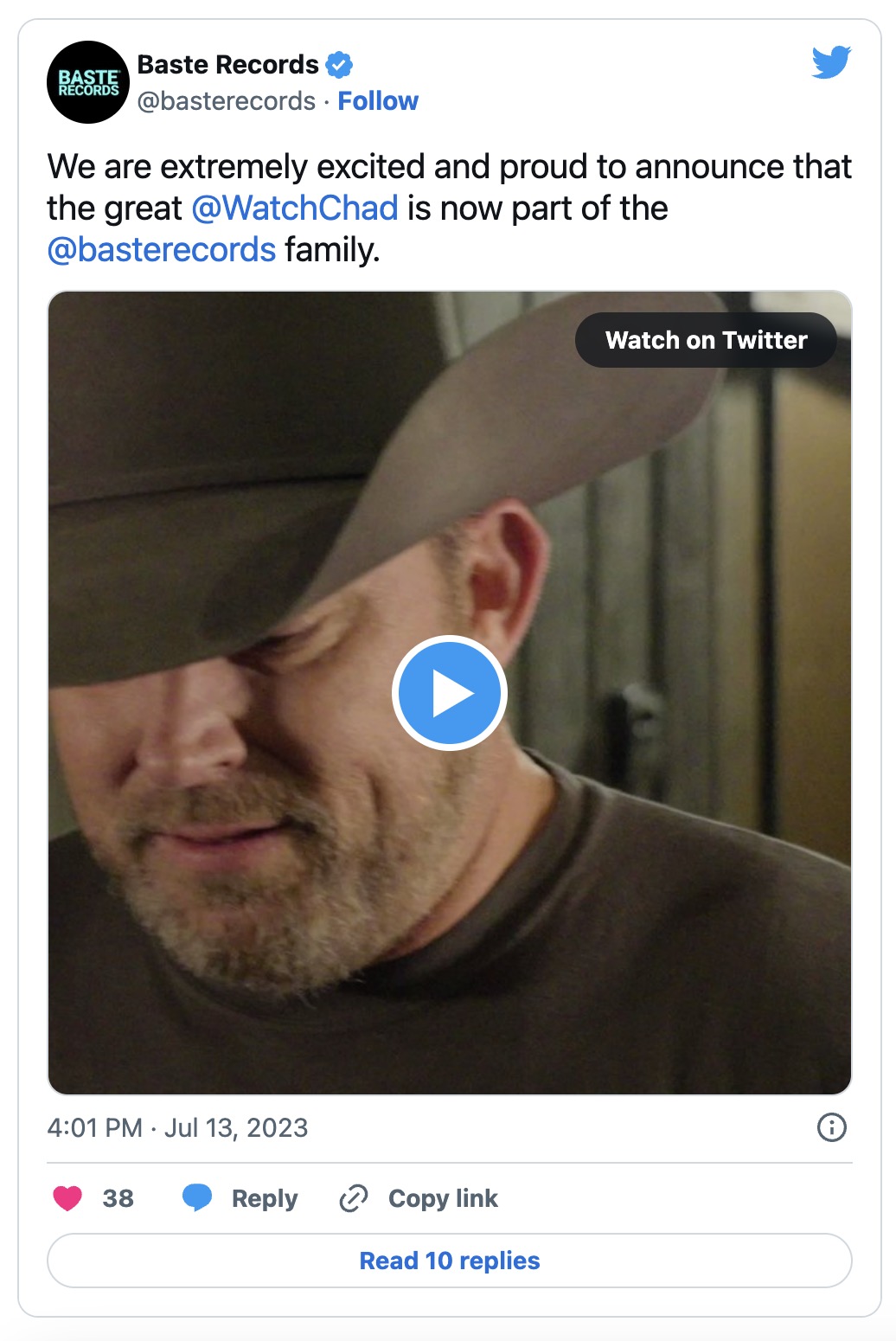 His conviction was unambiguous as he discussed the label's potential to make a significant, lasting impact, a "legacy" in his words.  "I believe if you know who you are and you know where you're going, if you have a sense of identity, you've got a sense of destiny, you truly will leave something behind. That's legacy, and I think that Baste Records is going to do something for posterity's sake that maybe, a couple of generations from now, they're going to look back and say, 'I'm sure glad these guys did this,'" Prather said, as reported by The Blaze.
"With Chad Prather joining the label, Baste Records showcases its commitment to promoting music that resonates with conservative values. Prather, a household name, refuses to self-censor and compromise his patriotic convictions," Baste Records wrote in a press release.
In a reflective moment, Prather expressed anticipation for the creative projects that lay ahead with the label, signaling his readiness to embark on this journey.
Baste Records is also home to musician Brad Skistimas, known by his stage name, Five Times August. Not a stranger to backlash, Skistimas has experienced numerous social media bans due to his music that criticizes Dr. Anthony Fauci and the medical establishment. He officially joined the label in June 2023, adding to the cadre of conservative artists who have found their voice with Baste Records.
This move signals an era of enhanced representation for musicians and artists and a bold stand against the current climate of cancel culture.