Transgender activists are now outraged at the BBC for including author JK's Rowling blog on sex and gender in the Russell Prize list, which is compiled by Amol Rajan, BBC's media editor. The prize list, named after the famous British polymath Betrand Russel, celebrates "journalism and writing that honours the intellectual and moral virtues Russel's prose exemplified."
Back in June, JK Rowling published an article on her blog titled "Reasons for speaking out on sex and gender issues." The article was at the seat of several conspiracies and heated online debates. In the essay, Rowling writes about various issues, including a few real-life accounts of herself, while also describing herself as a "domestic abuse and sexual assault survivor."
She also goes into great depth explaining her reasoning behind wanting to speak out against "trans activism."
"Well, I've got five reasons for being worried about the new trans activism, and deciding I need to speak up," she wrote.
While many liked the article and lauded the Harry Potter author for taking a bold stance, others lashed out at her, accusing her of being what they call "transphobic". She also garnered support from many for sharing deeply personal traumas from the past.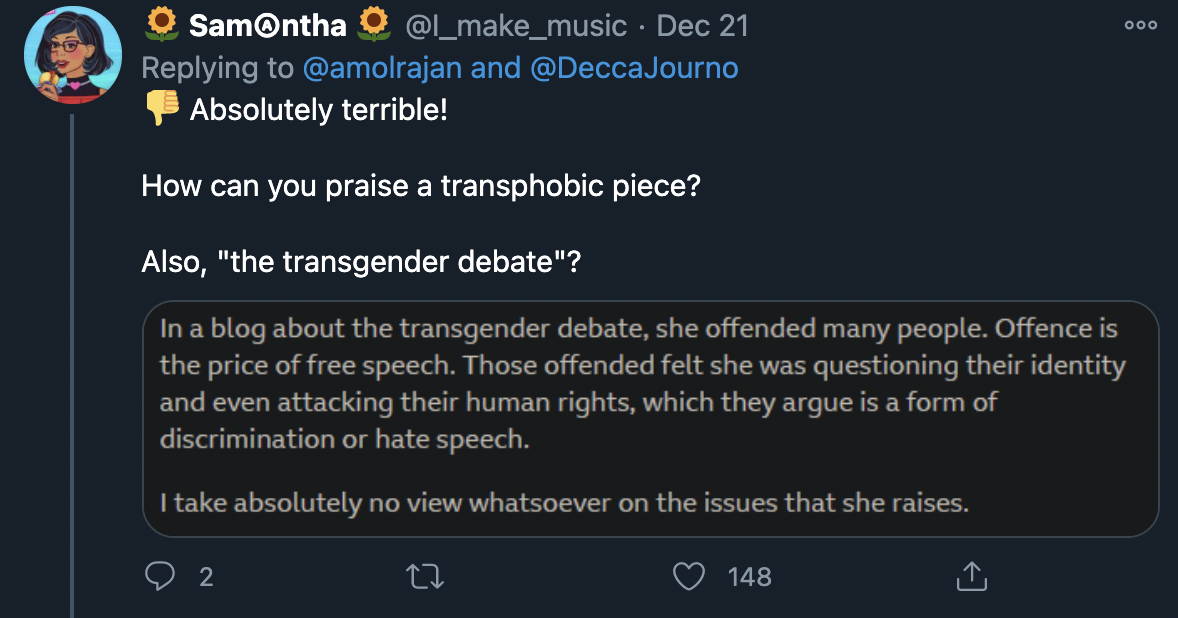 Rowling also highlighted that women face gender issues as the concept of sex is distorted, or rather erased due to the rise in radical trans activism.
Amol Rajan from BBC said that he took no stand whatsoever when it came to Rowling's remarks about trans activism. Instead, he points to the part where she wrote about facing online trolling and abuse. "I do take an issue on abuse and trolling, and Rowling has achieved the inglorious honour of topping many a league table for those," said Ranjan.
"The deluge of hatred that she faced before writing this blog made it brave, and it was nothing compared to what came after."
Coming to the part about the blog being offensive to many, Rajan said that offense according to him is "the price of free speech."
Ever since the news about the essay making it to the Russell Prize list came out, the backlash and internet debates over the article have of course been rekindled.